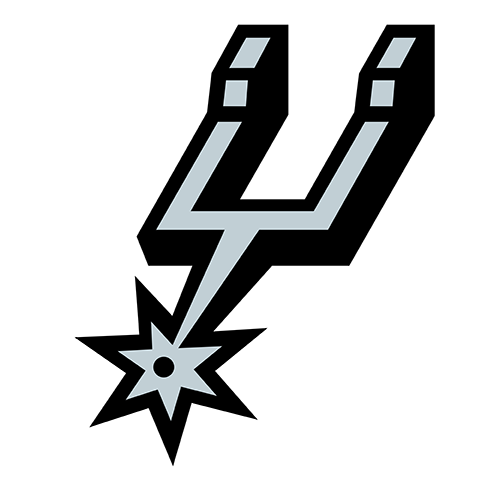 | | 1 | 2 | 3 | 4 | T |
| --- | --- | --- | --- | --- | --- |
| SA | 24 | 18 | 15 | 19 | 76 |
| CHA | 22 | 16 | 26 | 28 | 92 |

Diaw, Wallace help Bobcats win franchise-record sixth straight at home
CHARLOTTE, N.C. -- Moments after Boris Diaw's dominating performance, Stephen Jackson pulled the Bobcats power forward aside for a quick chat. Across the locker room, Charlotte point guard Raymond Felton was showering Diaw with superlatives.
The Bobcats had just beaten the San Antonio Spurs 92-76 on Friday night for their franchise-record sixth straight home win. But all they could think about was how good they could be if Diaw permanently ended his season-long funk and played like he did against the Spurs -- 26 points and 11 rebounds -- every night.
"I told him after the game that we're going to be hard to beat if he's aggressive," Jackson said. "There are not too many 4-men in this league that can handle the ball, shoot, pass at that size. I think he frees up a lot of stuff on the offensive end for me and Gerald [Wallace] when he can pick and pop or make plays for us."
Wallace added 21 points and collected five acrobatic blocks and four steals as the Bobcats took control with a dominant defensive stand that bridged the third and fourth quarters. The Spurs went more than nine minutes without a field goal, and the Bobcats' 19-2 run put them ahead 70-57 and secured their sixth win in seven games.
And now even Diaw is playing well. It was less than a month ago that Jackson and Wallace criticized Diaw for his passive offense and lack of rebounding. With Diaw seemingly finding his groove after Jackson's acquisition, the Bobcats are full of confidence.
"The way he played tonight, if we can get that the rest of the season, we're going to be all right, man," Felton said.
The combination was too much for the Spurs, who saw their three-game winning streak snapped with Tim Duncan struggling in his return after the veteran was given a game off to rest. Duncan hit just 4-of-12 shots and had 10 points and nine rebounds.
"They were quick," Duncan said. "They were very aggressive defensively, and they kept the pressure on us."
DeJuan Blair added 11 points and 16 rebounds, one game after he had 28 points and 21 rebounds in a win over Oklahoma City. It wasn't enough for the Spurs, who had been 10-1 all-time against the Bobcats, including 5-0 on the road
In his second season in Charlotte, coach Larry Brown has the Bobcats finding ways to win. Coming in giving up a league-low 92.9 points a game, the Bobcats overcame a sluggish offense early by holding the Spurs to 39 percent shooting, including 5-of-25 from 3-point range.
"It's a typical Larry Brown team," said Spurs coach Gregg Popovich, a former assistant under Brown in San Antonio. "Just tenacious, physical, pressure defense. Creating turnovers, creating offense out of turnovers. You knew it coming in. But we reacted poorly to it."
With Wallace rejecting Duncan and others, San Antonio missed 14 consecutive shots in Charlotte's game-clinching spurt.
Meanwhile, Diaw was cleaning up at the other end. Entering the game averaging only 9.8 points and 4.3 rebounds after averaging 15 points and six rebounds with Charlotte last season, he hit 10-of-14 shots, including all four 3-point attempts. Jackson added 16 points and reserve Flip Murray 11.
"We've just got to play consistent and the same way against everybody," Diaw said.
San Antonio dropped to 15-5 in its last 20 games while getting little from Duncan. Instead of looking fresh after sitting out Wednesday's win over the Oklahoma City Thunder, Duncan looked a step slow in the second game on San Antonio's four-game trip.
Still, the Spurs took the lead early in the second quarter and held a slim edge until their long drought started after Tony Parker's three-point play gave them a 55-51 lead with 6:17 left in the third quarter.
But the Bobcats dominated from there, breaking the previous longest home winning streak of five set early in their inaugural season of 2004-05. They can reach .500 with another home win Saturday against the Phoenix Suns -- Diaw's former team.
"When [Diaw] shoots the ball well, it spreads the floor a lot more," Duncan said. "He's a 4 that can really dribble and drive the ball. When he can spread the floor and hit the 3s like he did tonight, it makes them that much better."
Game notes
Bobcats center Tyson Chandler missed his 10th straight game with a stress reaction in his left foot. He's out of a protective boot but still hasn't practiced. "It's not exactly painful, it's just a little uncomfortable," Chandler said after shootaround. ... Popovich said guard Michael Finley (ankle) is "within a week or a week and a half" of returning. ... Mason swished a three-quarter court shot to end the third quarter, but it came after the buzzer.