| | 1 | 2 | 3 | 4 | T |
| --- | --- | --- | --- | --- | --- |
| LAL | 27 | 19 | 19 | 22 | 87 |
| CLE | 18 | 26 | 23 | 26 | 93 |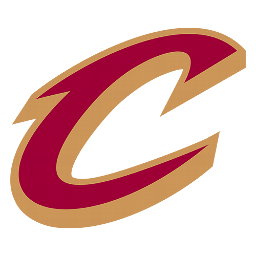 LeBron leads way as Cavs take season series from Lakers
CLEVELAND -- As chants of "M-V-P" filled the electrified air, LeBron James locked his thumbs under his maroon jersey and made it pop off his chest.
The Cavaliers had beaten the NBA champions again, and James soaked in every second.
"This," he said, "is what I live for."
Cleveland showed its Christmas Day win over Los Angeles was no gift as James scored 37 points, including 12 straight down the stretch, and the Cavs, playing their first game without injured Mo Williams, beat Kobe Bryant and the Lakers 93-87 on Thursday night.
J.J. Hickson grabbed a career-high 14 rebounds and Anderson Varejao made three free throws in the final 20 seconds as Cleveland swept the season series between the league's top two teams. That could give the Cavs home-court advantage if they meet the Lakers in June's finals.
A lot can happen between now and then, but the win gave Cleveland confidence it might be able to survive despite losing Williams, their All-Star point guard, who will miss at least one month with a shoulder sprain. Williams scored a team-high 28 in Cleveland's Dec. 25 win at Staples Center.
Williams will be missed. But with James around, the Cavs have little to fear.
"He willed this win for us," Cavs coach Mike Brown said of his star. "He has been doing that for us down the stretch, no matter who our opponent is."
Bryant finished with 31 points but was only 4-of-15 in the second half as the Lakers lost the opener of an eight-game road trip. Pau Gasol scored 13 for Los Angeles, which shot just 33 percent in the final three quarters.
Bryant surpassed 25,000 career points, but he was unable to match James in the fourth quarter as both teams turned to their superstars. Earlier, Bryant was looking forward to a physical game and was eager to see how the Lakers would respond to playing "smashmouth" basketball against Eastern Conference squads like Cleveland and Boston.
Afterward, he wasn't so sure the Lakers are rough enough.
"The mentality has to change a little bit playing against these teams," Bryant said. "These teams are physical, tough-minded, hard-nosed types of teams. That's not part of our DNA. We have to step up and match that and still play skillful basketball."
James was careful not to put too much stock into Cleveland's win. He knows the regular-season sweep will mean nothing if the Cavs can't win it all.
"You don't want to look too far into beating one team twice," he said. "The championship still goes through L.A. It doesn't matter if you beat the team four times, you still have to beat them in the finals to take that trophy away from them."
With the score tied 80-all, James hit a 3-pointer from the left side, and after a miss by Bryant, James dropped another jumper to put Cleveland ahead by five. James then hit an 18-foot jumper to make it 87-80 with 2:48 left and the Cavs looked to be in control.
But Ron Artest hit a big 3 for the Lakers and Bryant made two free throws and a quick jumper to tie it 87-87 with 1:32 remaining.
James then blasted down the left side for a layup with 40.5 seconds to go, sending the raucous Quicken Loans crowd into a frenzy. After Gasol missed two free throws that would have tied it, James was fouled and missed the second of two free throws. But the ever-hustling Varejao was fouled by Artest as they battled in the key for the loose ball. Varejao, a 66 percent shooter from the line, made both attempts for a 92-87 Cavs lead with 20.7 seconds left.
"I'm glad he's on my side," James said of his frenetic teammate. "I have no idea how he does it at the right time."
Lakers coach Phil Jackson didn't agree with the call against Artest.
"I didn't like that," he said. "I thought it was Varejao's foul. When he blew the whistle, I thought he was going to call Varejao for coming over the back. But they called the foul on Ron for grabbing him. A rebound situation foul like that at the end of the game, to make that call is kind of weird."
Bryant then misfired on an off-balance 3-point attempt and James saved the long rebound, flying into Cleveland's bench after swatting the ball back.
"It's a huge win," James said. "I can't sit here and say it's just a normal game because it's not."
Bryant went just 11 of 25 from the floor, not much of an improvement from his 11 of 33 effort against Cleveland last month. He was guarded in the fourth by Delonte West, who started in place of Williams.
Shaquille O'Neal scored 13 and Hickson, who had just two points in the first meeting with L.A., had 11 and was the difference inside as he outworked Gasol and Andrew Bynum.
While media members, fans and even the league have pushed to portray the Cavaliers and Lakers as a budding rivalry, Bryant isn't buying it -- not yet anyway.
"No," he said coldly when asked if the team's were adversaries before the game. "Not at all."
He may now be warming up to the idea.
Game notes
Bryant is the 15th player to surpass 25,000 points. ... Cleveland has won 14 of 15 at home. ... The Cavs are 15-5 against the West and 8-0 against Pacific Division teams. ... Lakers G Jordan Farmar won $1,200 from his teammates in a half-court shooting contest at the conclusion of the morning shootaround.