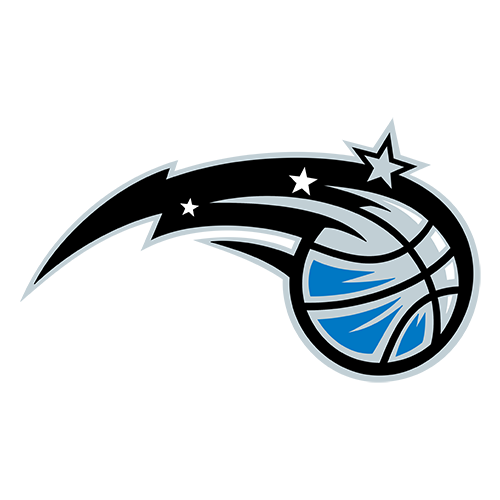 | | 1 | 2 | 3 | 4 | OT | T |
| --- | --- | --- | --- | --- | --- | --- |
| ORL | 24 | 25 | 20 | 23 | 14 | 106 |
| CHA | 21 | 24 | 14 | 33 | 3 | 95 |

Nelson scores six of 21 in OT to help Magic get by Bobcats
CHARLOTTE, N.C. -- The way it turned out, blowing a big lead, missing a key free throw and allowing the tying layup was just what the Orlando Magic needed.
When overtime arrived, the Magic looked a lot like that hard-to-beat team of last season. They sent a little message to the once-surging Charlotte Bobcats, too.
Jameer Nelson scored six of his 21 points after regulation, Vince Carter also scored 21 and helped shut down Gerald Wallace, and the Magic beat the Bobcats 106-95 on Saturday night for their third straight victory.
"I would have rather closed it out in the fourth quarter and finished better than we did," Magic coach Stan Van Gundy said. "But in retrospect, now after the game, that was a great game for us to have.
"We hadn't been to overtime all year. We sort of got a second chance."
After Stephen Jackson's layup with 1.2 seconds left in regulation completed Charlotte's comeback from a 16-point third-quarter deficit, Nelson hit a jumper, two free throws and a runner in an 11-0 run to start OT.
It put a quick end to Charlotte's nine-game home winning streak. And while the rest of the NBA is 3-18 in Charlotte, the Magic are 2-0.
D.J. Augustin scored 22 points for Charlotte, which starts a six-game West Coast trip on a two-game losing streak and back at .500 after its impressive start to the month.
"Nice comeback, but it wasn't enough," Jackson said. "We needed to win this game."
With Carter looking stronger as he recovers from a shoulder injury and with Dwight Howard grabbing 20 rebounds and blocking seven shots, don't count out the Magic in the Eastern Conference just yet despite an ugly stretch of seven losses in nine games earlier this month.
"In the overtime, that's the best 5 minutes of defense we've played all year," Van Gundy said. "A lot of times people just miss shots, it's not really our defense. I thought in the overtime it was our defense. I thought they had trouble even getting a good look at the basket."
Wallace did all game. Hounded by Carter and Rashard Lewis, the All-Star candidate missed his first seven shots. He ended with nine points on 2-of-11 shooting. Jackson shot 6-for-18 and scored 15.
It was Augustin who led Charlotte's comeback with three key 3-pointers to set up a frantic final minute of regulation.
Raymond Felton, playing on a sore ankle, buried a 3 with 7.8 seconds left before Carter was fouled. He hit only one free throw to give Orlando a 92-90 lead before Charlotte called timeout and moved the ball to the frontcourt with 6.9 seconds left.
Felton then drove to the basket and at the last moment handed off to Jackson, whose rushed, two-handed layup went straight in without hitting the glass.
The Bobcats then missed their first six shots of overtime and were outscored 14-3.
"We had some bad matchups in overtime and they did a great job," Charlotte coach Larry Brown said. "Jameer got them started."
It was NASCAR night, with several drivers helping the Bobcats collect money to help the Haiti earthquake relief efforts. Sprint Cup champion Jimmie Johnson was honored at halftime, and the Bobcats wore their road blue uniforms with a checkered flag stripe down each side.
They quickly fell a lap down.
Orlando led by as many as nine points in the second quarter behind Carter's hot shooting and nifty drives. But his most impressive performance may have been on defense.
Carter used his long arms to disrupt Wallace from the outside and was able to cut off his driving lanes.
After committing two turnovers in the first half, Charlotte had seven in the third quarter as the Magic went on a 20-6 run. Lewis, who started 1 for 8 from the field, hit consecutive 3-pointers as the Magic took a 69-53 lead.
Carter, who hit 8 of 16 shots, said he told players and coaches "I owe them a couple weeks" after struggling with his shot amid shoulder pain.
After his missed free throw helped extend the game, Carter was proud of his teammates.
"Just the resiliency of this team and everybody really stepping it up," he said. "We were really defending and we got the job done."
Game notes
Carter, who played at North Carolina, still gets plenty of cheers here. "It's always fun," he said. ... Magic G J.J. Redick, who played at Duke, was booed throughout. ... Nationwide Series driver Ricky Stenhouse Jr. won a pregame skills competition that included dribbling, foul shooting, passing and layups. He beat a group that included the layup-challenged Michael Waltrip and Brad Keselowski, who kept air-balling free throws. "I was pretty nervous," Stenhouse said.