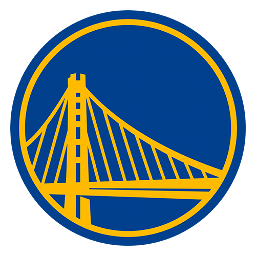 | | 1 | 2 | 3 | 4 | T |
| --- | --- | --- | --- | --- | --- |
| GS | 18 | 20 | 22 | 36 | 96 |
| SAC | 23 | 26 | 24 | 26 | 99 |
Udrih, Evans lead way offensively as Kings thwart Warriors' rally
SACRAMENTO, Calif. -- Tyreke Evans looked relieved, smiling in the Sacramento Kings' locker room after an ugly victory over the Golden State Warriors.
Evans supplied the scoring early and veteran Beno Udrih delivered late in the game for the Kings. Udrih scored 24 points and Evans had 23 to help Sacramento snap a seven-game losing streak with a 99-96 victory Tuesday night over the Warriors.
"We can enjoy this win, even though we should have done a better job of closing it out," Evans said. "We're still trying to find our rhythm."
It was a rare win for the Kings, who hovered near the .500 mark through the season's first 30 games, but had dropped 12 of 13 since defeating Denver on Dec. 28. The Kings held a 21-point lead in the second quarter but the lead dwindled to two points in the closing minutes.
There was little rhythm for either team. The Kings shot 38 percent and committed 19 turnovers. The Warriors were shooting below 30 percent for most of the game finished at a season-low 31.8 percent. All the missed shots resulted in one thing: The Kings grabbed a Sacramento-era record 68 rebounds, while the Warriors had 49.
"You're not going to win a lot of games in the NBA with that shooting percentage," Warriors coach Don Nelson said.
Spencer Hawes had 18 points and 13 rebounds for the Kings. In a rare role with significant minutes, Sean May had seven points and 11 rebounds.
"I hadn't been out there in a month, so it felt kind of weird," said May, who was activated before the game because Jon Brockman was injured. "It's tough being the guy at the end of the bench, fighting for minutes and trying to stay in shape and be ready when your time comes."
Stephen Curry had 27 points, nine rebounds and six assists for the Warriors. Cartier Martin scored 20 points and Corey Maggette added 19 points for Golden State, which shot 32 percent.
Curry was fouled making a 3-point shot and followed with a free throw. The rare four-point play and two subsequent free throws by Maggette cut the Kings' lead to 92-88 with 2:20 remaining.
After Martin cut the lead to 94-92 with 24 seconds left Udrih made five free throws in the final 20.5 seconds to secure the win for Sacramento.
"We got back into the game because of defense," Curry said. "We had to come out and make big stops but we just couldn't get enough rebounds to get back in transition. And we didn't shoot the ball well enough so our defense had to give us a shot."
The Warriors played without leading scorer Monta Ellis, who has a sprained right ankle and is considered day-to-day.
With Ellis unavailable, Maggette was expected to pick up the offensive slack. Maggette struggled throughout, missing his first 15 shots before making a jumper in the fourth quarter. He shot 3 of 22 overall.
Playing his first home game since Nov. 4, Kevin Martin struggled from the start and finished with five points for the third straight game. Martin, who missed 32 games with a broken wrist, returned Jan. 15 and played during the Kings' recent 0-6 road trip. He has missed a combined 20 of 23 shots in the past three games.
During the second quarter against the Warriors, a sympathetic fan near center court was urging him: "Shoot the ball, Kevin." Clearly not in a rhythm, Martin was 1 of 9 against Golden State.
"I'm sure his confidence is rock bottom right now, he's human," Kings coach Paul Westphal said. "He's trying to play through it and be aggressive. This was not his night, but he'll get there."
Although the Kings committed 13 turnovers in the opening half and shot poorly, it was Evans making the difference. He made 6 of 8 shots and scored 17 points in helping Sacramento to a 49-38 lead.
Curry scored 11 points for the Warriors, who shot 28 percent in the first half and were down by as many as 21 points.
Game notes
After missing five straight games with an Achilles' tendon problem, Vladimir Radmanovic went scoreless in seven first-quarter minutes as a starter and never re-entered the game. ... Sacramento native Nick Johnson, who signed with the New York Yankees as a free agent in the offseason, was seated courtside.
Regular Season Series
SAC leads 2-1
Sleep Train Arena
10:00 PM, January 26, 2010
Attendance: 14,522
Capacity: 17,317
Referees:
Dan Crawford
John Goble
Kevin Cutler
2023-24 Pacific Standings