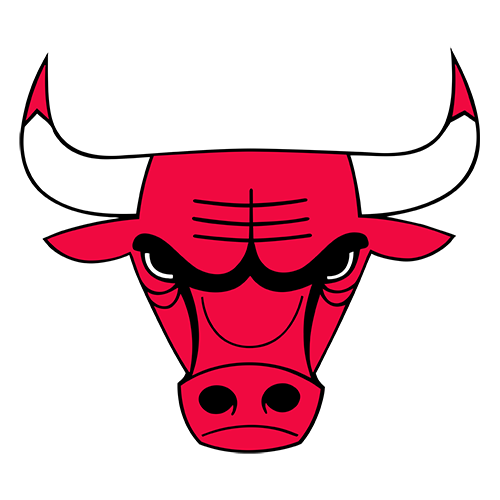 | | 1 | 2 | 3 | 4 | T |
| --- | --- | --- | --- | --- | --- |
| CHI | 28 | 28 | 12 | 28 | 96 |
| OKC | 30 | 17 | 19 | 20 | 86 |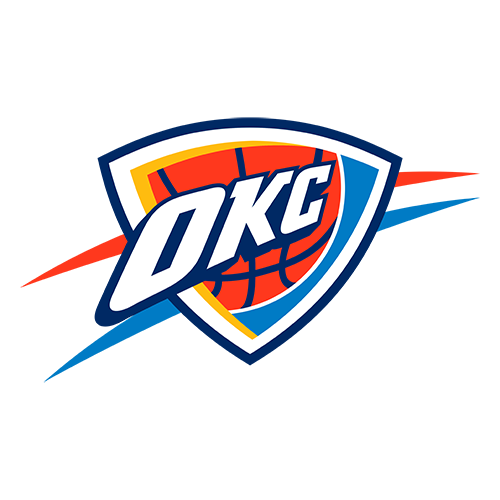 Rose scores 26 to lead Bulls to win over Thunder
OKLAHOMA CITY -- Joakim Noah considers Derrick Rose the biggest reason the Chicago Bulls have made a sudden rise back to .500.
But even Rose himself didn't see it coming, especially at the expense of four Western Conference teams with winning records.
Rose scored 26 points, Noah added 13 points and 11 rebounds and the Bulls held the Oklahoma City without a field goal for the first eight minutes of the fourth quarter on their way to a 96-86 victory on Wednesday night.
It was Chicago's fourth straight win -- all on the road -- after starting the season 4-15 away from the United Center.
"I don't think anybody in the league or anywhere else would have thought that we would be sitting here 4-0 after that," Rose said.
The Bulls -- fresh off wins at Phoenix, Houston and San Antonio -- improved to 22-22, returning to .500 for the first time since they were 6-6 on Nov. 21.
"It all starts with Derrick Rose," Noah said. "He's just playing huge for us, making the right decisions, staying aggressive offensively. When your point guard is playing like that, it usually leads to good things."
Rose is averaging 26.3 points during the Bulls' current surge, the culmination of a turnaround that started around Christmas when Chicago blew a 35-point lead against Sacramento and one report even had coach Vinny Del Negro on his way out the door.
His team has won 12 of 17 since that 10-17 start, and now has its first four-game winning streak of the season.
"I remember last month, it was almost like a disaster," Noah said. "In just a matter of a month, I think that it's all about confidence. Winning basketball games on the road builds confidence."
The Bulls current run on the road is their longest win streak since a seven-game stretch in March and April 2006.
"It's the growth of the team, and we're on a good roll right now," Del Negro said. "We've had some lows, we've had some highs. [Let's] try to stay consistent and grow and when you make mistakes, understand why you are making them and get better at them."
Luol Deng had 17 points, Brad Miller scored 14 and Tyrus Thomas had 13 points for the Bulls. Taj Gibson had 15 rebounds as Chicago -- the NBA's top rebounding team -- held a 53-40 advantage on the boards.
After Oklahoma City took its only lead of the second half late in the third quarter, Chicago went on a 25-7 run to go up 89-73 on Rose's right-handed flip in the lane with 4:57 remaining.
Kevin Durant ended a run of 16 straight missed shots for Oklahoma City with a 16-footer from the right baseline with 3:59 to play. He finished with 28 points and 11 rebounds and Jeff Green added 24 points and nine rebounds.
The Thunder lost their third straight game, matching their longest skid of the season. Their previous four losses had been by a total of five points.
"You win some and you lose some. It's only a three-game losing streak," Green said. "It ain't like we've lost 11 in a row. We can rebound from this."
The Thunder wiped away a nine-point halftime deficit by holding the Bulls to six points and forcing seven turnovers in the first nine minutes of the third quarter. James Harden put Oklahoma City ahead 66-64 with his jumper from the right side with 1:39 remaining, but the lead ended up being short-lived.
Thomas had an emphatic right-handed putback jam of John Salmons' missed jumper and Miller hit two free throws to give the Bulls a 68-66 lead entering the fourth quarter, and they wouldn't trail again.
Oklahoma City missed its first 14 shots in the fourth quarter.
"When you can't win games because you're not talented enough to win games, that's one thing," Noah said. "But that's what was frustrating about the whole thing was we were better than that, and we're proving that."
Game notes
Brooks declined to reveal his selections for the All-Star reserves, who will be announced Thursday. "Too many guys would be against me. I'm no dummy," Brooks said. "I like guards. There's a lot of good guards that are having good years, and I see the game through a guard's eyes, there's no doubt." ... It was Oklahoma City's second straight home game against an opponent playing the sixth game of a road trip, having hosted Miami on Jan. 16. The Thunder had their own four-game road trip in between. ... Mark Clayton of the Baltimore Ravens and Tommie Harris of the Chicago Bears, former college teammates at Oklahoma, sat courtside and each threw an autographed football into the crowd of 17,562.
Regular Season Series
Series tied 1-1
Paycom Center
8:00 PM, January 27, 2010
Attendance: 17,562
Capacity: 18,203
Referees:
Dick Bavetta
Pat Fraher
Kane Fitzgerald
2022-23 Central Standings
2022-23 Northwest Standings