| | 1 | 2 | 3 | 4 | T |
| --- | --- | --- | --- | --- | --- |
| CHA | 24 | 41 | 27 | 29 | 121 |
| GS | 28 | 31 | 21 | 30 | 110 |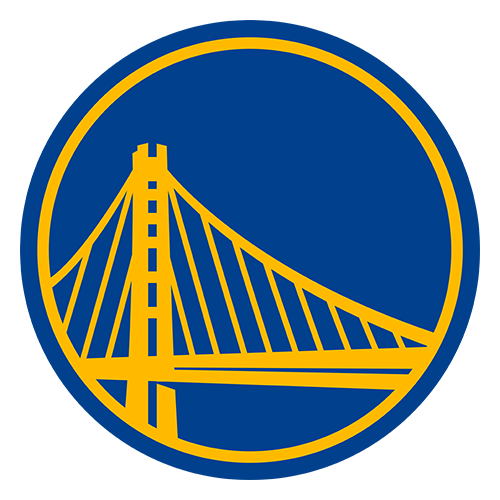 Jackson paces Bobcats with 30 in return to Oracle Arena
OAKLAND, Calif. -- This time Captain Jack kept his emotions under control.
Stephen Jackson, Charlotte's mercurial forward who has been known to lose his cool, stayed remarkably calm in his return to Oracle Arena and has the Bobcats in the thick of the Eastern Conference playoff race as a result.
Jackson scored 30 points in his first appearance in Oakland since a mid-November trade from Golden State, Gerald Wallace had 30 points and 13 rebounds and the Bobcats beat the Warriors 121-110 on Friday night.
"I knew it was going to be mixed emotions but I wasn't even worried about that," Jackson said. "I was worried about getting the win and playing the game the right way. I wasn't going to get involved in that."
Jackson, who spent parts of four seasons with Golden State before a falling out with management in the offseason led him to demand a trade, was booed throughout the night but responded with his fifth game of 30 points or more since landing in Charlotte.
He rarely showed any emotion other than flashing a big grin after making a 3-pointer with 7:42 remaining that gave the Bobcats a 107-88 lead, a shot that silenced the crowd of 17,850.
"The boos, that's nothing for me to think about," Jackson said. "They were booing me in layup lines and (those) shots didn't even count. I wasn't concerned about that. It's good to be back, I'm still appreciative of what this organization's done, what this city's done, and the people that do love me I appreciate it."
Raymond Felton and D.J. Augustin added 14 points apiece for the Bobcats (23-22), who have won 10 of 15.
Corey Maggette had 25 points, while Monta Ellis and Stephen Curry had 22 points apiece for the Warriors (13-32), who have lost five of six.
Golden State coach Don Nelson left the Arena immediately after the game due to back spasms and was not available for comment, leaving his players to talk about the return of a former teammate who was known simply as Captain Jack during his time with the Warriors.
"It was good seeing Jack," Maggette said. "He's a great guy. The biggest thing with them is their chemistry. Everyone knows their role and they get the ball to the right guy at the right time."
Since the trade that also included Acie Law going to the Bobcats in exchange for Raja Bell and Vladimir Radmanovic, Charlotte has gone 20-16, improved its scoring average by more than 15 points and moved into a tie with Chicago for the seventh seed in the Eastern Conference. Golden State, on the other hand, is just 10-26 since sending Jackson away -- and scoring 5.2 fewer points.
Much of the Bobcats' success has centered on Wallace, who on Thursday became the first player in the franchise's brief history to be named to the All-Star team. Wallace had 11 of his points in the third quarter but was otherwise quiet, leaving the attention on Jackson, who earlier in the day said he expected a rough welcoming from the crowd that once cheered him.
It played out exactly as Jackson expected, though he got plenty of help staying focused from his teammates.
"He understands what's going on here, he sees the bigger picture and what we're shooting for as a team," Wallace said. "He knew tonight was one of those nights where we needed to come out and try to put these guys away because we've got another game tomorrow night."
The last Charlotte player announced during pregame introductions, Jackson was booed as he jogged onto the court and was greeted by his teammates. The boos continued each time Jackson touched the ball, and he responded early by scoring on a dunk and short hook shot in the first four minutes before most of the crowd had settled into their seats.
Jackson missed five of his first seven shots but had 17 points in the first half. He spent much of the night guarding Ellis, his closest friend on the Warriors who has taken the reins of Nelson's offense since Jackson left.
Ellis went 10 for 23 from the floor and had six assists.
"We made a push late in the game but not enough to where we could bother them," Golden State assistant coach Keith Smart said. "We've seen a lot of nights in here where (Jackson) has played like that."
Charlotte trailed by seven early in the second quarter before Augustin scored eight points while Jackson added eight over the final three minutes to help the Bobcats to a 65-59 halftime lead.
Game notes
The Bobcats are 11-4 in January. ... Curry has joined Ellis, the NBA's league leader in minutes played, as Golden State's iron men. The Warriors' rookie guard logged 41 minutes against the Bobcats, after playing 40-plus in each of his previous six games ... New York Yankees pitcher CC Sabathia, who grew up in nearby Vallejo, and former NFL running back Roger Craig were among those in attendance.