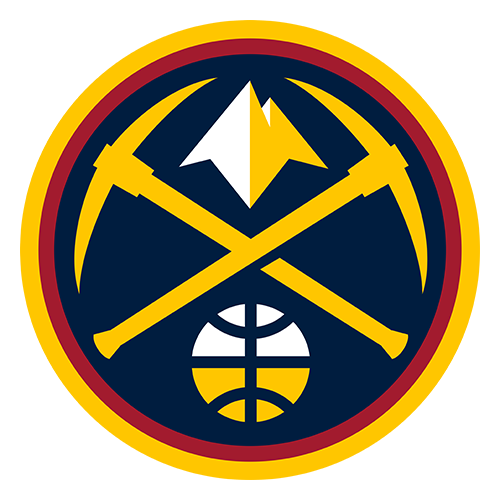 | | 1 | 2 | 3 | 4 | T |
| --- | --- | --- | --- | --- | --- |
| DEN | 26 | 19 | 15 | 24 | 84 |
| OKC | 27 | 24 | 28 | 22 | 101 |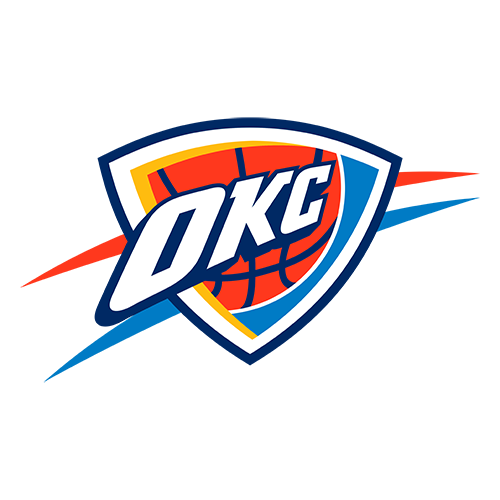 Durant, Thunder end Nuggets' eight-game win streak
OKLAHOMA CITY -- Already scoring with more consistency than any NBA player ever has at his age, Kevin Durant believes his first trip to the All-Star game is only the beginning.
Durant scored 30 points to continue a monthlong tear and the Oklahoma City Thunder snapped Denver's eight-game winning streak with a 101-84 victory Friday night, limiting the Nuggets to their lowest scoring output of the season.
Durant, who leads the NBA in scoring since Christmas and is third overall behind Carmelo Anthony and LeBron James, had at least 25 points for the 20th straight game. At 21, he's the youngest player ever to accomplish that feat.
"I've been fortunate enough to be around him and watch him progress from his rookie year, where he was trying to find his way and was pretty inefficient," said teammate Nick Collison, who scored 10 points. "Now, his efficiency and the way he scores, very few guys in the world can play like that.
"He's shooting a good percentage, he's scoring a lot of different ways and he's worked really hard at it. He deserves it, for sure."
Durant, who was averaging 31.9 points over his previous 17 games, was picked as a reserve for the West All-Stars on Thursday night. He'll become the first player to represent Oklahoma City at the All-Star Game.
"It felt good, man. It shows that I've worked hard and it's just the beginning, I guess," Durant said. "It's motivation for me to keep working harder and try to maintain or even get better on the All-Star level. I know my work is cut out for me."
Chauncey Billups led the Nuggets with 19 points and reserve J.R. Smith hit five 3-pointers and scored 18. Denver shot 10-for-21 from 3-point range, losing for the first time in 11 games when reaching double digits in 3-pointers.
The Nuggets, playing without Anthony -- their only All-Star -- for the third straight game, scored the first five points after halftime to cut their deficit to one but then got outscored 28-10 the rest of the quarter.
Denver coach George Karl saw the Nuggets' clunker coming, suggesting before the game that the combination of a winter storm that kept the team in the hotel for two days straight plus the midseason doldrums could be a bad combination.
"They played with a lot more energy than we did. It was the first probably stale performance we've had in a long time, probably since Atlanta [on Nov. 7]," Karl said.
"I told the team, `I don't think I've ever had a team this good kind of getting kicked.' We've been in every game we've played most of the year and tonight that wasn't the case."
Durant scored 15 of Oklahoma City's first 23 points before the rest of his teammates got involved. Russell Westbrook and James Harden added 12 points apiece, and the Thunder outscored Denver 54-20 in the paint and held the Nuggets to 40 percent shooting. Their previous scoring low came in a 96-88 loss at Miami on Nov. 6, in the sixth game of the season.
"We just wanted to make it tough on them and make those guys see four or five guys in the lane and make them kick it out for a contested 3," Durant said.
Oklahoma City avoided its first four-game losing streak of the season.
"It's just us being mentally focused, continuing to get better each game," said the Thunder's Jeff Green, who scored 15. "We were focused for this game. We knew how big and important it was for us to get off this streak."
The Nuggets closed within 13 early in the fourth quarter, but Collison and Durant combined for seven straight points and the Thunder led 90-70 after Durant made a fast-break layup -- losing the ball and then regaining control on his way to the basket -- with 6:36 to play.
Thunder coach Scott Brooks pulled his starters with 3:31 remaining and a 22-point lead.
The Thunder led 51-45 at halftime -- matching the largest lead either team held in the first two quarters -- before Denver scored the first four points of the second half.
Oklahoma City came back with a 10-2 run and led 61-52 after Thabo Sefolosha followed his own tip-in by stealing the ball from Billups and rushing down the court for a right-handed jam. Collison added a three-point play and Harden hit a 3-pointer as the Thunder scored the final nine points of the period to go up 79-60.
"Our offense at the end of the third quarter just destroyed us. J.R.'s shot selection and turnovers just took a possible comeback and took it to a 20-point game," Karl said.
More than 10,000 fans turned out although a winter storm left city streets coated with snow and ice and closed the airport. The game was officially Oklahoma City's 13th sellout although all the tickets weren't used.
Game notes
Karl will coach the Western Conference at the All-Star Game, with his team clinching the second-best record and the Lakers' Phil Jackson ineligible since he received the honors last year. ... Karl said the Nuggets would remain in Oklahoma City and hold a shootaround and walkthrough Saturday due to the winter storm. "This is not considered a storm in Denver. It's a dusting in Denver," he said. ... Kevin Ollie was among the Oklahoma City reserves who played the final 3 1/2 minutes, appearing for the first time since right knee surgery on Nov. 30.