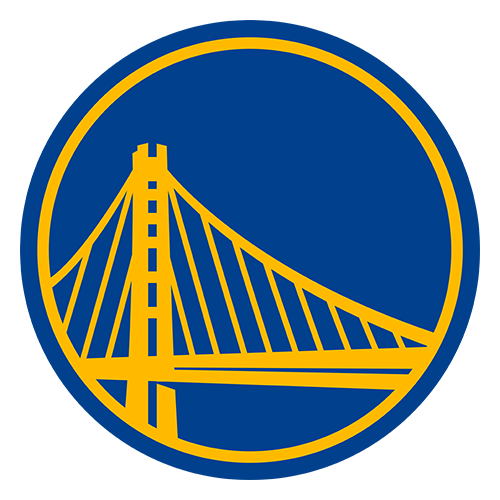 | | 1 | 2 | 3 | 4 | T |
| --- | --- | --- | --- | --- | --- |
| GS | 26 | 29 | 20 | 29 | 104 |
| OKC | 29 | 25 | 33 | 25 | 112 |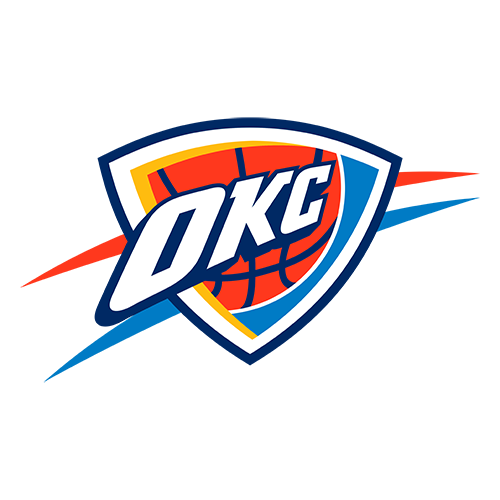 Durant takes over second place in scoring race as Thunder hold off Warriors
OKLAHOMA CITY -- After scoring a season-high 45 points, Kevin Durant was bound to make a move in the NBA scoring race.
So where does he stand now?
"Don't even tell me," Durant said.
Without knowing it, Durant passed LeBron James to take over second place in the scoring race, Russell Westbrook added 28 points and eight assists, and the Oklahoma City Thunder beat the Golden State Warriors 112-104 on Sunday night.
Durant made 16-of-21 shots and ended up two points shy of the highest-scoring output of his career -- and the Thunder ended up needing every basket.
Golden State rallied back from 14 down in the fourth quarter to get within three in the final 2 minutes before Durant and Westbrook finally closed the door with five free throws down the stretch.
"They've got a lot of great scorers. It's tough to stop them all night but I think we came through when we needed to," Durant said.
Durant surpassed 25 points for the 21st game in a row and continued a scoring surge that pushed his average to 29.6 points. He's just behind Denver's Carmelo Anthony (29.7) and barely ahead of James (29.4).
"Just an unbelievable night," teammate Thabo Sefolosha said. "He deserves everything that he gets on the floor. He works hard and everything, so I'm happy for him. That was just a tremendous effort."
Corey Maggette scored 26 points for Golden State and Monta Ellis added 25, including a pair of 3-pointers that got the Warriors within three late. But he missed a potential game-tying 3-pointer with 1:06 left, and the Warriors didn't score again.
Golden State, which has used 24 different lineups this season due to a series of injuries, lost for the fifth time in a row and the 23rd time in the last 30 games.
"What can I say? It's tough, man, because we're really trying to figure out our chemistry and I think we did a lot of good things tonight, but still it's tough when you have guys in and out and we've got new guys coming in and we're still really trying to figure out our chemistry," Maggette said.
"That's the difference with a lot of teams. A lot of teams are not hurt like we are. We're not making excuses, but a lot of teams have chemistry because they know their guys."
Oklahoma City beat the Warriors at their own fast-break game in the third quarter to seize control. The Thunder scored 16 of their first 31 points after halftime on the fast break, capitalizing on seven Golden State turnovers -- including three by Ellis.
Sefolosha came away with three steals in a series of four possessions, with each one leading to a fast-break layup on the other end for the Thunder. His steal and outlet pass for Serge Ibaka's layup completed a 10-0 spurt for Oklahoma City that made it 85-70 with 2:28 left in the third quarter.
The Warriors, leading the NBA with 23.6 points per game on the fast break, didn't score in transition during the second half.
"I think we weren't happy with the way we played the first half. We gave them too many easy baskets, fast breaks and just offensive rebounds and stuff like that," Sefolosha said. "We just came out and played better defense."
Oklahoma City ended up outscoring Golden State 20-10 on the fast break.
"That's their strength. It's tough to take away their strength and what they do best," Durant said. "I thought we did a great job of adjusting to it and got stops when we needed to in that third quarter and we also scored the ball in transition as well. It was a good win for us."
C.J. Watson got Golden State back within striking distance with a pair of three-point plays during an 8-0 spurt early in the fourth quarter as Ellis rested on the bench, and the Warriors closed to 99-94 on Andris Biedrins' two-handed dunk with 6:12 to play.
Durant had the Thunder's next three baskets to get the lead back to nine, but Ellis drilled a pair of 3-pointers to close the gap to 107-104 with 1:33 left. He missed a 3-pointer that could have tied it 27 seconds later after Coby Karl -- playing his first game with Golden State on a 10-day contract -- stole the ball from Durant for the second straight time.
Ibaka swatted Maggette's shot on the Warriors' next possession and Stephen Curry committed a turnover the last time Golden State had the ball.
"We played good enough to stay close but not good enough to win again," Warriors coach Don Nelson said. "It is beginning to be an old story."
Game notes
Karl, the son of Denver Nuggets coach George Karl, signed a 10-day contract with the Warriors earlier in the day, but Thunder coach Scott Brooks already had a scouting report on him. "I used to actually play him every game when we played in Seattle when I was with Houston. He used to be the ball boy for visiting teams and I would always go 1-on-1," Brooks said. "He was only like 12 at the time. He gave me some pretty good games, so that tells you what kind of player I was." He finished with six points and six assists in 24 minutes. ... Durant, who leads the NBA with 400 free throws, was 11 for 11 from the foul line. ... Former Thunder forward Desmond Mason, waived by Sacramento earlier this season, was in attendance.