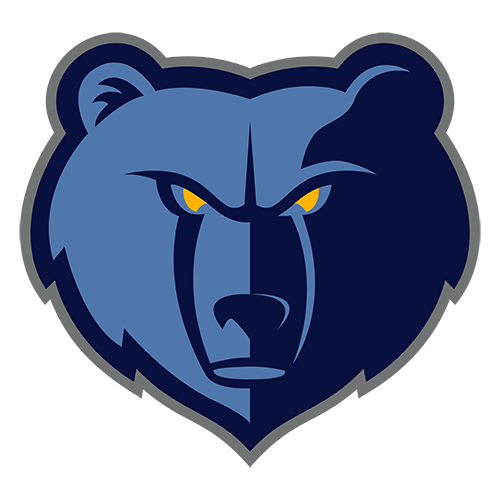 | | 1 | 2 | 3 | 4 | T |
| --- | --- | --- | --- | --- | --- |
| MEM | 27 | 26 | 25 | 24 | 102 |
| MIN | 17 | 30 | 29 | 33 | 109 |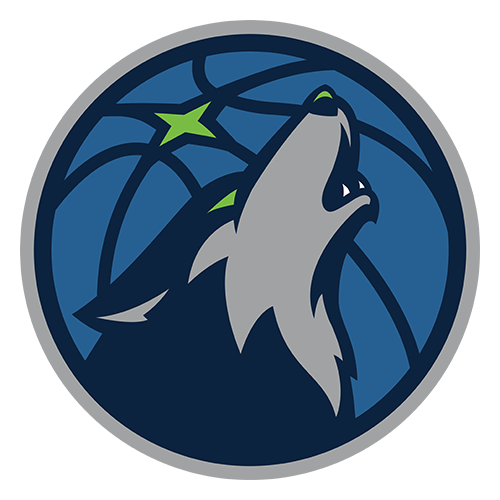 Jefferson scores 16 of 23 in fourth quarter as Wolves win
MINNEAPOLIS -- Al Jefferson has finally found himself, in this season of recovery and transition.
It's not a coincidence that the Minnesota Timberwolves have captured some confidence for once, too.
Jefferson rallied the Timberwolves to their season-high fourth straight victory by scoring 16 of his 23 points in the fourth quarter of a 109-102 win against the Memphis Grizzlies on Saturday night.
"That felt like the old Al," said Jefferson, who made each of his eight shots in the fourth. "That was a good feeling. I even got winded, but that energy was coming out of somewhere for me."
The Timberwolves were slow to follow orders from coach Kurt Rambis to get the ball inside, and 20 first-half points from Ryan Gomes was their only steady production until then.
When the Memphis lead was at seven points with 8 minutes left, though, Jefferson found his touch. He scored 12 straight to give the Timberwolves the final push they needed to avoid their first season sweep by the Grizzlies franchise, swishing shots from all over the floor. He even sank a 16-footer, a shot Rambis doesn't normally like him to take.
"I thought he was about to cuss me out," said Jefferson, whose return this season from reconstructive right knee surgery naturally has been up and down.
No, Rambis was actually quite pleased on this night after the rough start.
Corey Brewer, who had 15 of his 17 points in the third quarter, helped spark the turnaround by finishing a fast break with a one-handed dunk from outside the lane to tie it at 76.
Ramon Sessions had nine of his 19 points in the third, too, playing well enough that rookie starter Jonny Flynn sat on the bench for nearly the last 20 minutes of the game.
Flynn actually told Rambis to keep Sessions in because he was playing so well, a gesture praised by Jefferson after the game in Minnesota's boisterous locker room. The Timberwolves won at Dallas the night before, improving to 4-5 against the current top four teams in the Western Conference and stretching the confidence of this inexperienced team to a clear season high.
"I wasn't looking for applause," Flynn said. "I was just looking for who was our best chance to win."
Rudy Gay did his best to keep the Grizzlies in it with an array of pull-up jumpers, finishing with 27 points and eight rebounds. Zach Randolph had 14 points and 13 rebounds, but let the Wolves outhustle him for a handful of loose balls and rebounds down the stretch. The Grizzlies got only 16 points from their reserves, and Sessions and Kevin Love combined for 31 points off the bench by themselves.
"It's not because we can't hold leads or we don't match up," coach Lionel Hollins said. "They just beat us."
Gay went 13 for 18 from the floor. The Wolves, though, were 13 for 17 in the fourth quarter -- going almost eight minutes without a miss in one stretch.
"They were making good decisions. They were penetrating and going to the basket. It was just tough for us," Gay said, adding: "We're in a funk. Every team goes through it."
After a 15-4 stretch from mid-December through late January, the Grizzlies have lost five of their last six games.
"We're going through a little adversity right now, kind of like we did earlier in the season but on a smaller scale," said Mike Conley, who had 14 points for the Grizzlies. "We've got to learn how to get through this."
Love returned from a scary knee injury to knock down the sealing 3-pointer with 1:14 left that gave Minnesota a 104-99 lead. Love whacked his chest a couple of times on the way back to the other end, and Flynn leaped into his arms in a bear hug in celebration.
Jefferson was the star of the show, though, pump-faking Randolph into the air a few minutes earlier and dribbling right for a baseline jumper that cut the Memphis lead to 95-94 at the 3:48 mark to end his run of 12 straight points.
"When he gets it going," Brewer said, "he can really get it going."
Game notes
Over 15 years playing Vancouver and Memphis, Minnesota has always won at least one game per season. The Wolves lost their first three against the Grizzlies this season, but are 40-18 all-time against them. ... Jefferson is shooting 62.3 percent (33 for 53) over his last four games, with 42 rebounds. ... The Grizzlies have lost seven of their last eight road games.
Regular Season Series
MEM Wins 3-1
Target Center
8:00 PM, February 6, 2010
Attendance: 14,159
Capacity: 19,356
Referees:
Ron Garretson
Tony Brown
Haywoode Workman
2022-23 Southwest Standings
2022-23 Northwest Standings