| | 1 | 2 | 3 | 4 | T |
| --- | --- | --- | --- | --- | --- |
| UTAH | 28 | 31 | 26 | 15 | 100 |
| GS | 31 | 10 | 24 | 24 | 89 |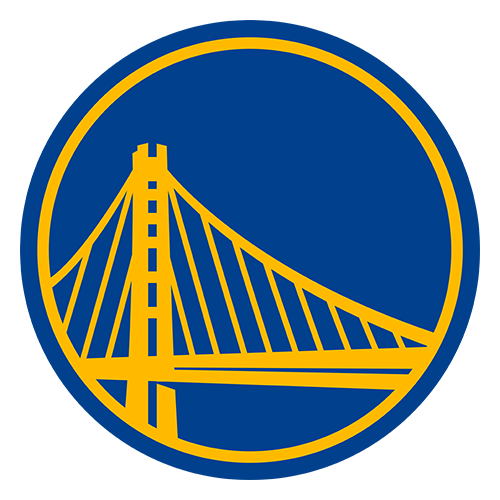 Jazz move within half game of Nuggets behind Boozer's 34th double-double
OAKLAND, Calif. -- Already one of the NBA's most dominant teams at home, the Utah Jazz are learning how to win on the road.
That can't be good news for the rest of the league.
Carlos Boozer had 30 points and 16 rebounds, Andrei Kirilenko scored 22 points and the Jazz extended their longest road winning streak in eight years with a 100-89 win over the Golden State Warriors on Friday night.
"It just shows that we're maturing a lot," point guard Deron Williams said. "It's something we've been searching for the last couple of years, to win consistently on the road. We're finding ways to do that now."
Utah's six-game winning streak on the road is its longest since winning six straight from Feb. 12-20, 2002. The Jazz, who own the NBA's best record at home the past four seasons, were only 12-12 on the road this season before their blowout win over the Warriors.
They have a chance to make it seven straight away from home if they can win Sunday at Portland. Utah beat the Trail Blazers at the Rose Garden 106-95 on Jan. 27, its first win there since 2006.
"That'd be monster," said Boozer, who went 13 of 24 while recording his 34th double-double of the season. "Our defense has gotten a lot better. Because our defense has gotten more consistent we've been able to be in the game. And if we're in the game, I like our chances of closing [it] out."
The Jazz were playing for the first time since shipping guard Ronnie Brewer to the Memphis Grizzlies in exchange for a future first-round draft pick. Brewer was a popular player in Utah's locker room and his teammates acknowledged feeling awkward without him.
It didn't last long.
After falling behind by three in the first quarter, the Jazz outscored Golden State 31-10 in the second quarter and cruised to their 16th win in 18 games.
C.J. Miles added 16 points and Williams had nine points and 11 assists for the Jazz, who moved within a half-game of first-place Denver in the Northwest Division.
"We passed the basketball and executed the way we were supposed to tonight," Utah coach Jerry Sloan said. "We found the open man and hit the shots when we needed to."
C.J. Watson had 22 points and Corey Maggette added 14 for Golden State. The Warriors struggled most of the night offensively in Monta Ellis' return to the lineup following a three-game absence.
"We just couldn't make any shots and the ball didn't fall our way," Watson said. "They were contesting every shot, running us off the 3-point line and we just couldn't make any shots inside the paint."
This one was over before halftime.
The Jazz scored the first 17 points in the second quarter and led 45-31 before Watson's 19-foot baseline jumper finally ended the Warriors' scoring drought. Utah made eight of its first nine shots in the period, while Golden State missed 11 of its first 12.
Following Watson's basket, the Jazz went on an 11-0 run to extend the lead to 56-33 and silence the Oracle Arena crowd.
Utah pushed its lead to 27 midway through the third quarter then coasted the rest of the way, though not before a late scare.
Watson scored eight points as part of an 18-2 run late in the fourth and Golden State trimmed a 26-point deficit to 95-85 on Anthony Tolliver's free throw with 2:44 left to play. But Kirilenko sank a pair of free throws and Paul Millsap added a basket to stop the comeback attempt.
Ellis returned to the Warriors' lineup after sitting out three games with a mild left knee sprain. The layoff clearly hurt Ellis, second in the league in minutes played. He made just two of 14 shots from the floor and finished with six points and six assists, then made a quick exit out of the Warriors locker room without speaking to the media.
"I don't know if I expected more than that, but it's understandable," Golden State coach Don Nelson said. "Anyone coming back from an injury is not going to be sharp. Whatever it takes, we'll just have to deal with it."
No one did much for Golden State, which was coming off a 32-point win over Sacramento on Wednesday. The Warriors shot 37.2 percent as a team and were held to their fewest points since being held to 89 by Portland on Jan. 2.
Utah played without starting center Mehmet Okur, who returned to Salt Lake City on Thursday to be with his wife for the birth of their first son. Millsap started in place of Okur and had seven points and seven rebounds.
Game notes
G Raja Bell made a rare appearance in the Warriors' locker room and said he's still hopeful of playing this season. Bell, who underwent left wrist surgery on Dec. 3, is expected to stay in the Bay Area during the remainder of his rehab. ... The Jazz have given up 100 points or more just four times in 18 games since Jan. 9.