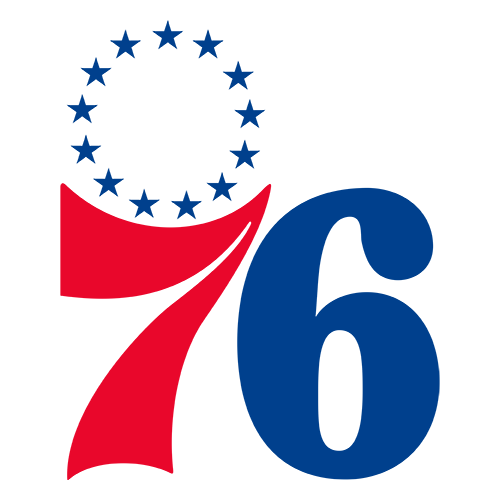 | | 1 | 2 | 3 | 4 | T |
| --- | --- | --- | --- | --- | --- |
| PHI | 23 | 16 | 30 | 21 | 90 |
| CHI | 25 | 33 | 30 | 34 | 122 |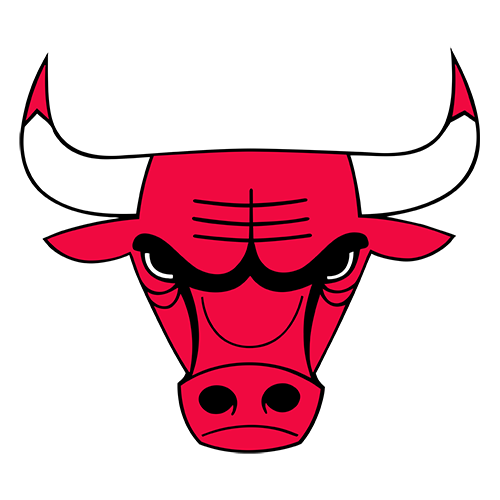 Gibson's double-double powers Bulls to 4th straight win
CHICAGO -- Not one to stay stuck in the moment, Taj Gibson insisted he'll let this one go no matter how tempting it might be to hold onto it.
The rookie tied a career high with 20 points and had 13 rebounds, and the Chicago Bulls used a big first-half run to beat the Philadelphia 76ers 122-90 on Saturday night for their fourth straight victory.
"You're only as good as your last game," Gibson said.
And this one was quite impressive. He hit 9 of 14 shots and fed off newcomer Hakim Warrick in another eye-opening performance from a rookie whose emergence made the departed Tyrus Thomas expendable.
"He's such a good kid," coach Vinny Del Negro said. "He is very coachable. He wants to learn and is always working. I like some of the passes that he and Hakim made to each other. They worked well against the zone."
And they had plenty of help.
Derrick Rose scored 17 points to help the Bulls set a season high for points. So did Kirk Hinrich, who also buried three 3-pointers to give him 773 in his career and break a tie with Ben Gordon for the club record.
Warrick had a highlight reel dunk over Thaddeus Young that "got me going" and finished with 15 points. Brad Miller scored eight of his 15 during a 23-1 run to close the second half, turning a three-point deficit into a 58-39 lead and sending Chicago to his sixth win in seven games. The Bulls set a team record for fewest turnovers with four while dishing out 26 assists.
"They were finding the open man, just making the right plays," the Sixers' Allen Iverson said.
Andre Iguodala led Philadelphia with 23 points. Young scored 17 points, but the Sixers went 8:14 without a field goal during a drought that spanned the second and third quarters in their most lopsided loss this season while falling for the third time in four games.
"We couldn't hit shots and we couldn't get stops," Iguodala said.
They were leading 38-35 after Iguodala hit two free throws with 5:19 left in the first half.
And then?
Miller put back his own miss and led the charge as the Bulls scored 21 straight before Young hit 1 of 2 free throws with 35 seconds left. Miller added a layup, hit 2 of 3 free throws after getting fouled on a 3 and buried two more foul shots.
And after Young's free throw, Rose drove for a layup in closing seconds to make it a 19-point game at halftime, and he started the third with a buzzer-beating 3-pointer. Hinrich then hit one of his own to make it 64-39 and give him 701 in his career, putting him ahead of Gordon.
"I don't feel like I shoot a lot of 3s," Hinrich said. "I just take them when it's available."
Iverson finally hit a fadeaway jumper for the Sixers' first field goal since Rodney Carney's put-back with 6:59 left in the first half, but the Bulls continued to pour it on for their second straight lopsided home win.
They beat the Knicks by 33 on Tuesday and followed up wins at New York and Minnesota with another impressive showing against a struggling Sixers team. With the next two games against Washington and Indiana, Chicago has a chance to keep the streak going.
It would help if they had an effective Joakim Noah.
He entered to loud cheers with 3:33 left in the first quarter and finished with a point and two rebounds in 7 minutes after missing seven games with plantar fasciitis in his left foot. That Noah was in uniform was a surprise considering Del Negro had said he probably wouldn't play.
Warrick, in his first home game since the trade deadline deal with Milwaukee, whipped the crowd into a frenzy late in the opening quarter, when he pivoted and threw down a one-handed facial over Young. The groans were just as loud moments later when Noah missed a dunk even though he was all alone, and he heard it from his teammates.
Otherwise, he felt fine.
"I really feel no pain, and I feel really good that we're playing such good basketball right now," he said.
Game notes
The Bulls' previous low for turnovers was five against Washington on Feb. 23, 2007. ... Sixers G Willie Green missed his second game with a slightly separated left shoulder. F Jason Smith missed his third straight game with a sprained right ankle, and newcomer Francisco Elson, recovering from hernia surgery, was not in uniform.
Regular Season Series
CHI Wins 3-1
United Center
8:00 PM, February 20, 2010
Coverage: CSN
Attendance: 22,147
Capacity: 20,917
Referees:
Kevin Fehr
Scott Foster
Courtney Kirkland
2021-22 Atlantic Standings
2021-22 Central Standings