| | 1 | 2 | 3 | 4 | T |
| --- | --- | --- | --- | --- | --- |
| DET | 22 | 28 | 19 | 19 | 88 |
| GS | 14 | 23 | 29 | 29 | 95 |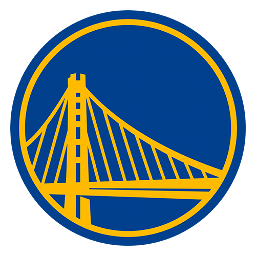 Warriors rally from 14-point deficit to clip Pistons
OAKLAND, Calif. -- On a night filled with offensive ineptitude it was only fitting that missed free throws proved to be the deciding factor.
Stephen Curry scored 27 points and the Golden State Warriors used the hack-a-Ben strategy to finish their rally from a 14-point deficit in the second half and beat the Detroit Pistons 95-88 on Saturday night.
The Warriors shot 41 percent from the field and committed 17 turnovers but came up with their first win without scoring at least 100 points since Jan. 30, 2009, at New Orleans.
"Sometimes you don't know how you win games, but we just stayed around long enough to make plays at the right time," said coach Don Nelson, who has 1,326th career victories -- seven shy of breaking Lenny Wilkens' record.
Anthony Tolliver added 19 points and 14 rebounds, and C.J. Watson scored 17 points in place of injured leading scorer Monta Ellis as the Warriors snapped a five-game losing streak against the Pistons.
Golden State held Detroit without a field goal for the final 3:52, with the Pistons only point in that span coming on a free throw by Ben Wallace on one of three trips to the line after intentional fouls by the Warriors. Wallace missed five of his six attempts late in the game, including consecutive air balls in the final minute.
The Warriors played the game short-handed with Ellis sitting out with a sore back. They had just eight healthy players dressed for the game and then lost Andris Biedrins to a strained right groin in the third quarter. But they took advantage of 11-for-26 foul shooting by Detroit to pull out their third win in the last four games they have played without Ellis.
The Warriors trailed by 14 points early in the third before rallying. They scored nine straight points in one stretch and cut the deficit to 69-66 on Watson's 3-pointer in the final minute of the period. Watson scored Golden State's first seven points of the fourth quarter, giving the Warriors a 73-72 lead with a 3-pointer just more than 2 minutes into the period.
Golden State hacked Wallace, fouling him on purpose on successive trips late in the quarter. Wallace, a 43 percent foul shooter coming into the game, missed three of the four free throws before coach John Kuester called a 20-second timeout to remove Wallace.
Anthony Tolliver's basket down low gave Golden State an 89-88 lead with just under 2 minutes remaining. With the Pistons down by two in the final minute, Ben Gordon missed a long jumper and Tolliver deflected the long rebound to Watson, who made one free throw with 25.2 seconds left to make it 91-88.
Wallace was fouled again when he got the inbound pass and shot consecutive air balls to drop to 1 for 9 from the line for the game. It was the worst percentage he has shot in a game with that many attempts in his entire career.
"It doesn't come down to that," teammate Tayshaun Prince said. "If we take care of business throughout the game and throughout the third quarter and keep our 10, 12-point margin, they wouldn't be able to do that. Once we get in position where it's a one or two possession game, it allows them to do that. Obviously he feels bad about it."
Anthony Morrow made two free throws at the other end to make it a five-point game with 22.7 seconds to go. The Warriors have now gotten eight of their 17 wins in games they trailed by at least double digits.
"It's just typical of the Warriors since I've been here," Watson said. "We get down by 20 or something and end up coming back and winning the game or getting it close. We keep fighting. We never give up. It's a good thing for this team, especially with our record and how many people we have."
Prince scored 18 points to lead Detroit. Rodney Stuckey added 17 and Richard Hamilton had 16 as the Pistons dropped their third straight game.
"The last three games we have played in, we have let the team come back in the last quarter," Kuester said. "We had it under control and we allowed them the opportunity to get back in the game. We lost our intensity. We had too many turnovers."
The arena was barely half-filled at the start for this matchup between two of the NBA's worst teams. The fans who didn't show up didn't miss much. The teams combined to hit less than one-third of their shots in the opening quarter. The Warriors scored their fewest first-half points of the season and trailed 50-37 at the break.
Game notes
Pistons F Jonas Jerebko left the fourth quarter with a sprained left ankle. ... Pistons F Chris Wilcox was inactive with a sore back. ... Warriors big man Ronny Turiaf got a technical foul after scoring a basket early in the fourth quarter.
Regular Season Series
Series tied 1-1
ORACLE Arena
10:30 PM, February 27, 2010
Attendance: 17,223
Capacity: 19,596
Referees:
Gary Zielinski
Brian Forte
Ed Malloy
2023-24 Central Standings
2023-24 Pacific Standings