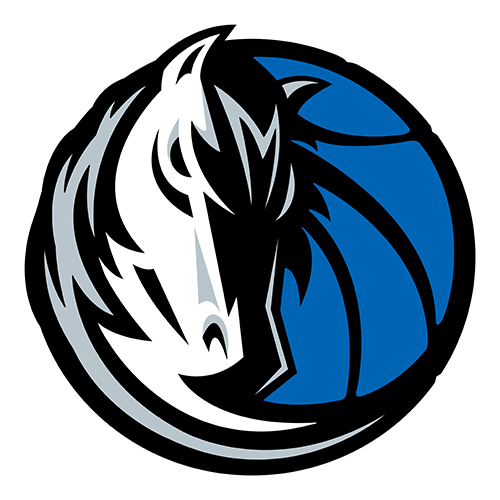 | | 1 | 2 | 3 | 4 | T |
| --- | --- | --- | --- | --- | --- |
| DAL | 24 | 19 | 23 | 23 | 89 |
| CHA | 28 | 25 | 15 | 16 | 84 |

Mavs win 8th straight as Bobcats fall in first game since Jordan agreed to buy team
CHARLOTTE, N.C. -- Michael Jordan was easy to spot courtside in his bright red coat. He shook hands, yelled at the referees and kept checking his phone in his first game as owner-to-be of the Charlotte Bobcats.
Jordan's old magic was missing from his team, however. Be like Mike? That distinction belonged to the NBA's hottest club.
Dirk Nowitzki had 27 points and 13 rebounds, Jason Terry had several key buckets down the stretch, and the surging Dallas Mavericks beat Charlotte 89-84 on Monday night.
If the Bobcats thought Jordan's impending purchase would help put them over the edge in the playoff race, the Mavericks showed that Charlotte has plenty of work to do.
"We played scared," Bobcats guard Stephen Jackson said.
Added coach Larry Brown: "I think I did a bad job. I was looking out there and I didn't know what we were doing."
Jordan's presence and a 4 a.m. arrival in Charlotte couldn't stop the Mavericks from winning their eighth straight game. Caron Butler added 22 points and Terry scored 13 of his 20 points in the fourth quarter for Dallas, which rallied from a 12-point third-quarter deficit.
"To hold that team to 31 points in the second half really was the key to our success," Nowitzki said.
Jackson scored 20 points, but also had six of Charlotte's 20 turnovers. Tyrus Thomas added 16 points and 12 rebounds for the Bobcats, who dropped to 0-12 against the Mavericks, the only team they've never beaten.
It was a sour end to an eventful day for Jordan, who late Friday reached a deal to buy the money-losing club from owner Bob Johnson.
The former NBA superstar, who has rarely attended practices or games in the past in his role as part-owner and head of basketball operations, showed up at the morning shootaround and played two games of H-O-R-S-E with rookie Gerald Henderson -- losing both.
Jordan then sat in his courtside seat next to the Bobcats' bench, and was already doing some of the handshaking necessary of an NBA owner even before the league has approved the transaction.
While Jordan declined to speak to reporters, he chatted up the head of Charlotte's chamber of commerce and the city's former mayor during a second-quarter timeout. He joked with NASCAR driver Denny Hamlin and other season-ticket holders on the floor at halftime.
"Very nice guy. Looking forward to the progress that he will bring," Hamlin posted on Twitter.
Jordan watched his Bobcats build an early 20-9 lead over the sluggish Mavericks, who were given no favors by the NBA schedule.
Their home game Sunday night against New Orleans started late because of television purposes, and Nowitzki said he got to bed around 5 a.m.
"We were a step slow in the first quarter," Nowitzki said. "We weren't really quite up yet."
But after falling behind 55-43 in the first minute of the third quarter, Nowitzki got hot. Hours after being named Western Conference player of the week, Nowitzki scored 10 points in the third quarter on a variety of fadeaway and turnaround jumpers, getting Dallas within 68-66.
Terry then took over in the fourth.
He hit a mid-range jumper, bank shot and 3-pointer in a 13-1 run to put Dallas ahead 83-75 with 4:43 left.
Charlotte got within 85-81 on Jackson's 3-pointer, but Terry scored on a runner with 1:15 left, and Nowitzki hit two free throws with 8.8 seconds left to put it away.
"Guys were tired, but it was mental," Terry said. "We had this situation come up when we played Denver right before the [All-Star] break. We got in at 4 in the morning and we didn't handle it well. But this shows signs of maturity."
The Bobcats, who played their fourth straight game without Nazr Mohammed (back) and their sixth straight without Tyson Chandler (foot, ankle), managed just nine field goals in the second half in their fourth loss in five games. They fell into a tie with idle Miami for the final playoff spot in the Eastern Conference.
"Great things will happen to the franchise," insisted Dallas coach Rick Carlisle. "I've been around iconic guys like [Larry] Bird and I've seen what his presence did in Indiana when we first went there back in '97. Michael will the same things here for Charlotte."
Game notes
While the Bobcats are looking for backcourt help, GM Rod Higgins ruled out signing Larry Hughes because his broken finger will sideline him for several weeks. Higgins said he talked to Mike James' agent, but called the chances of signing him "remote." ... The Mavericks were called for four defensive 3-second violations. ... Brown on Duke product Henderson beating ex-Tar Heel Jordan in H-O-R-S-E: "I hope that's not an omen for the Duke-Carolina game. That's my main concern."
Regular Season Series
DAL Wins 2-0
Spectrum Center
Attendance: 15,961
Capacity: 19,077
Referees:
Joe DeRosa
David Guthrie
Derek Richardson
2021-22 Southwest Standings