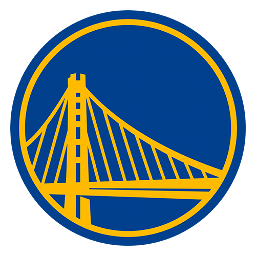 | | 1 | 2 | 3 | 4 | T |
| --- | --- | --- | --- | --- | --- |
| GS | 34 | 20 | 24 | 28 | 106 |
| MIA | 33 | 23 | 30 | 24 | 110 |
Wade's double-double leads five Heat players in double figures
MIAMI -- Afterward, Dwyane Wade could only exhale.
"There's no easy wins in the NBA," Wade said.
These days, that especially rings true for the Miami Heat.
Wade finished with 35 points and 12 assists, Quentin Richardson hit two huge 3-pointers in the final minutes, and the Heat snapped a four-game slide by digging deep to beat the undermanned yet spirited Golden State Warriors 110-106 on Tuesday night.
Richardson and Michael Beasley each scored 15 points for Miami, which got 14 points and 12 rebounds from Jermaine O'Neal and 14 more points from Carlos Arroyo, who came off the bench to play 34 minutes at point guard.
"Where we are, any win is a good win for us," Heat coach Erik Spoelstra said. "It wasn't a great game for us, but we got the win, so we'll take it. The only thing that matters right now is that we stay in this fight. However. By whatever means to get it done, we just need to stay in the fight and keep on swinging."
In other words, take a cue from the Warriors.
They're now 25 games under .500 and long out of the Western Conference playoff picture. Someone forgot to tell Don Nelson's club -- which dressed only eight players, the NBA minimum, and that was after they signed a D-Leaguer earlier in the day -- that it's merely playing out the string.
Nelson spent most of the game pacing the sidelines, showing an intensity that typically gets reserved for a playoff Game 7. Ronny Turiaf literally smacked teammates on their backsides in the final minutes, trying whatever he could to spur them along.
It almost worked.
"We made them play, didn't we?" Nelson said. "We've got no complaints. We played our behinds off. We were able to stay in the game and have a chance to win. We'll take it."
Anthony Morrow scored 24 points, C.J. Watson had 20 and Stephen Curry added 18 for Golden State, which had a chance to tie the game with 5 seconds left -- but Curry's pass skipped off Turiaf's hands, Arroyo followed with two free throws, and Miami escaped.
Turiaf finished with 15 for the Warriors, who signed Reggie Williams to a 10-day contract after calling him up from the Sioux Falls Skyforce. Williams scored 10 points in 20 minutes.
"Teams like that are definitely sketchy teams to play against, when they don't have many players and they're out there just playing kind of free and knowing they're going to get a certain amount of minutes," Richardson said. "That gives you a certain amount of confidence. And everybody's in the league for a reason."
Miami is still a game under .500 at 30-31, but moved a half-game clear of Charlotte for the No. 8 seed in the Eastern Conference playoff picture. The Heat are now just two games back of Toronto, which will enter Wednesday holding the No. 5 spot in the East.
"It'll be a dogfight," Wade said, "all the way to the end."
So was this game.
The Warriors were without leading scorer Monta Ellis (sore back) and center Andris Biedrins (sports hernia), both of whom are expected to miss at least the next four games as well. It all meant Golden State used its 35th starting lineup of the season, and like most of the other 34, this one simply didn't have enough to win.
That's not for a lack of trying.
"They're undermanned," Williams said, "but they are not looking at it like that."
Down 95-94 after Morrow hit a 3-pointer with 6:00 left and silencing a half-empty building, the Heat looked to Wade for a burst, and once again, he delivered. A 15-footer -- his longest made jumper of the game to that point -- gave Miami the lead, and then he set up Richardson for a 3-pointer and a 99-95 lead.
Wade to Richardson for another 3-pointer 59 seconds later, and it was 104-97.
Exhale?
Not yet.
Curry made a jumper from the foul line with 1:01 left to get the Warriors within two, and Morrow had an open look at a 3-pointer with 10 seconds left that would have put Golden State up by one. It clanged off the rim, and when Arroyo came up with the ball that got away from Turiaf 5 seconds later, only then did Miami know it was over.
"We've been known for this lately, having seven or eight young guys go out there and just try to compete," Curry said. "This is a playoff caliber team in the East. For us to come into their house, take it to the wire and have three chances to win, that's a good sign for us."
The Heat felt the same way.
"We knew we had to fight it out," Wade said. "And at the end, we could win it."
Game notes
Both coaches drew technicals for arguing non-calls, with Spoelstra drawing his with 55 seconds left in the opening quarter, Nelson getting his with 8:48 remaining in the third. ... Curtains were drawn across the ends of the arena's highest level, lowering the capacity to 16,500. That won't be the case Thursday when Kobe Bryant and the defending champion Los Angeles Lakers visit. Lakers