| | 1 | 2 | 3 | 4 | T |
| --- | --- | --- | --- | --- | --- |
| CHA | 21 | 24 | 16 | 19 | 80 |
| BOS | 31 | 23 | 28 | 22 | 104 |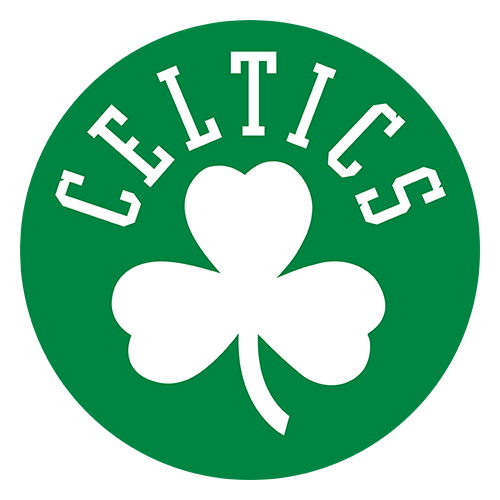 Celtics win second straight behind Pierce's 27 points
BOSTON -- To win in the playoffs, the Boston Celtics know they will have to do a better job defending their home court. Their latest win was a step in the right direction.
Paul Pierce scored 27 points and a stingy Celtics defense held the Charlotte Bobcats to 29 percent shooting in the second half of Boston's 104-80 victory Wednesday night.
"If we just played a little better at home, we probably would have the best record in the league from the way we have been playing on the road," Pierce said. "This is the place that we have to start establishing ourselves and make it a place like in the past couple of years where teams don't want to play here, especially going into the playoffs."
The Celtics, winners of their last two, have the second-lowest home winning percentage -- .607 -- of the top eight teams in the Eastern Conference. Only the Miami Heat, currently holding on to the eighth playoff spot in the conference, have a lower percentage at home.
The road, however, has been a different story. At 21-10, the Celtics trail only the Cleveland Cavaliers for the best road record in the conference.
"I don't buy all this stuff that they're in trouble," Bobcats coach Larry Brown said. "They're just starting to get healthy. They're going to be fine."
Pierce, who returned on Tuesday in the Celtics' win over the Pistons after missing three games with a sprained right thumb, scored 13 points in the third quarter to help stretch the Celtics' nine-point halftime lead to 82-61 on his layup to end the quarter.
"Paul has been banged up a little bit, so it is good to see him have a game like this," said Celtics forward Kevin Garnett, who scored 12 points.
The Bobcats, losers of five of six, were held to 16 points on 25 percent shooting in the quarter. It was the third time this season that the Celtics defeated the Bobcats by at least 15 points. They won 92-59 -- Charlotte's lowest point total of the season -- at home on opening night, and then 108-90 in Charlotte on Dec. 1.
Nate Robinson had 16 points, including three 3-pointers in a 90-second span bridging the first and second quarters to key a 16-0 run, for the Celtics.
"He's our X-factor in a lot of ways," Celtics coach Doc Rivers said. "I don't know if we need him to play great to win, but I know when he plays great that it's tough for us to lose."
Tyrus Thomas had 15 points and 10 rebounds to lead the Bobcats, losers of five of six, and D.J. Augustin scored 12 points. Charlotte's leading scorers coming in, Stephen Jackson and Gerald Wallace, were held to a combined 16 points on 5-of-15 shooting.
The Bobcats trailed 37-21 after the Celtics' big early run. However, Charlotte took advantage of five Boston turnovers later in the quarter to pull to 42-41 on a reverse layup by Stephen Graham.
The Celtics finished off the half with a 12-4 run to take a 54-45 lead into the break.
Game notes
Pierce passed Terry Cummings to move into 40th on the NBA's all-time scoring list. Rajon Rondo, who tied a Celtics record with seven straight games of seven or more assists, had that streak snapped. He finished with eight points and six assists. Kendrick Perkins was back after missing the Celtics' game against the Pistons with flu-like symptoms. It was the first game he missed this season. He finished with eight points. Injuries continue to decimate the Bobcats frontcourt. Tyson Chandler (sore left foot, ankle) and DeSagana Diop (right MCL sprain) each missed their seventh straight contest and Nazr Mohammed, out with back spasms, missed his fifth consecutive game.