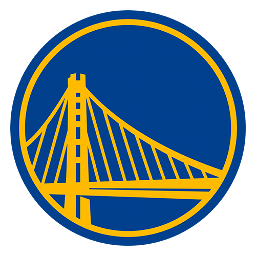 | | 1 | 2 | 3 | 4 | T |
| --- | --- | --- | --- | --- | --- |
| GS | 22 | 23 | 27 | 18 | 90 |
| ORL | 32 | 32 | 30 | 23 | 117 |
Magic keep rolling as Howard bullies undermanned Warriors
ORLANDO, Fla. -- The Orlando Magic have one of the deepest benches in the NBA. The Golden State Warriors might have the thinnest.
So when the two teams faced each other Wednesday night, it was one of the few games this season Magic coach Stan Van Gundy didn't expect -- nor did he see -- any surprises.
"The game went as it should," he said.
Dwight Howard had 28 points and 12 rebounds, and the Magic cruised to a 117-90 victory over the undermanned Golden State Warriors on Wednesday night.
Rashard Lewis added 17 points, and Vince Carter finished with 15 points to help the Magic win for the fifth time in six games and keep a tight grip on the Eastern Conference's No. 2 playoff seed. They lead Atlanta by two games.
This one was so lopsided that foul-prone Howard wasn't whistled all game for the first time since Dec. 12, 2008, against Phoenix.
"I think that's a world record," Howard joked. "I think that the guy from Guinness was here tonight."
C.J. Watson had 18 points, and Anthony Morrow had 16 points for an injured Warriors team that dressed the NBA minimum eight players. And that came after they signed Development League player Reggie Williams a day earlier, the fourth former player from the NBA's version of the minors on Golden State's roster.
The effort was there. Just not the bodies.
"People know that when the "Super Eight" come to town we are not going to lay down for anybody," Golden State's Ronny Turiaf said.
This is what happens with a lineup that reads more like a medical chart.
Golden State was without leading scorer Monta Ellis (strained lower back), center Andris Biedrins (sports hernia), Corey Maggette (strained left hamstring) and Vladimir Radmanovic (sore right Achilles') among others.
It was the 35th starting lineup of the season for the Warriors, the same one they used in a last-second loss at Miami on Tuesday night, prompting coach Don Nelson to joke before playing the Magic that he's the "D-League Coach of the Year."
"We actually have been running on empty for a while but have disguised it pretty well," Nelson said afterward. "Somehow, we have been able to bring the energy for a lot of games, but tonight it caught up to us with this back-to-back."
Golden State was run out early.
Carter helped the Magic pull away with nine points in a 26-8 run in the second quarter -- including a pair of left-handed jumpers for three-point plays over Stephen Curry -- to give Orlando a 64-45 halftime lead.
"He can do just about anything on the floor," Howard said of Carter. "He was shooting left-hand jump shots, hook shots in the post. How many players do that, and make it look easy?"
The Magic scored the first 10 points of the second half behind 3-pointers by Lewis and Jameer Nelson, and eventually settled into a 30-point lead.
Then things really turned into a highlight session.
Howard led one fastbreak and dished to Matt Barnes for a layup, with Orlando's center sticking his tongue out laughing. Howard also blocked one shot so far it started a break for J.J. Redick. And Howard added a hard dunk -- even for him -- that sent the ball bouncing off the floor and into the stands.
Not even the up-and-down Warriors had the energy to come back in this one.
Curry, one of the leading Rookie of the Year candidates, struggled to find his groove. He had just nine points and seven assists -- most with the game well decided -- as the Warriors moved 26 games under .500, good for the second-worst record in the Western Conference.
Golden State was even forced to go the last 7:06 with just seven players after Chris Hunter fouled out.
"It's just one of those days," Curry said. "You are going to have one of these every once and a while. We came out not hitting any shots. We didn't have any legs."
Game notes
Van Gundy said it was "unfathomable" that Nelson is in his 31st season in the NBA. Nelson has a 1,326-1,049 career record and is seven wins away from passing Lenny Wilkens for the most wins in league history. "To do that good a job for long of a period of time, it's incredible. I can't even understand it. I can't even wrap my head around it," Van Gundy said. ... Former NFL star Warren Sapp was sitting in the second row across from the Warriors' bench. Sapp, now an analyst for the NFL Network, was arrested after allegedly choking a woman in his Miami Beach hotel room during Super Bowl week. He was pulled off the air while the network investigates.