| | 1 | 2 | 3 | 4 | T |
| --- | --- | --- | --- | --- | --- |
| TOR | 24 | 34 | 26 | 23 | 107 |
| LAL | 29 | 21 | 31 | 28 | 109 |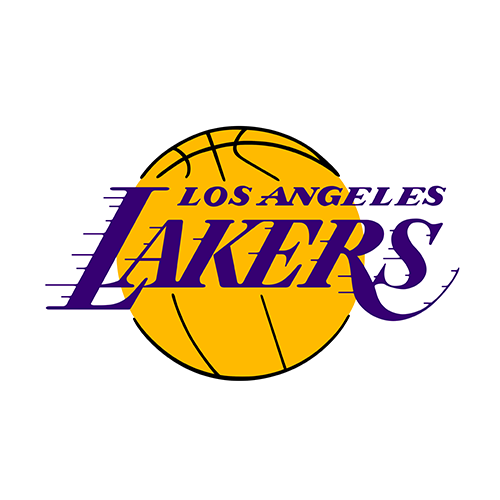 Kobe's jumper with 1.9 seconds left ends Lakers' 3-game slide
LOS ANGELES -- Kobe Bryant never gets tired of being the Lakers' closer.
And though he savored the chance to stop Los Angeles' longest losing streak in nearly three years with yet another flawless game-winning shot, Bryant is hoping he won't have to bail out the Lakers quite so frequently in the final weeks before they defend their title.
Bryant hit a 17-foot jumper with 1.9 seconds left, and the Lakers rallied in the fourth quarter to snap their three-game losing streak with a 109-107 victory over the Toronto Raptors on Tuesday night.
Chris Bosh hit a 3-pointer with 9.5 seconds left to tie it for the Raptors, who outplayed the champs for most of the first three quarters before losing on yet another big shot by Bryant, who scored 14 of his 32 points in the fourth quarter.
Two days after missing a last-second shot in Orlando, Bryant didn't hesitate to take the ball again on the wing. Bryant, who missed a shot at the buzzer in Los Angeles' loss at Toronto in January, eluded Antoine Wright's defense and glided nearly to the baseline for a graceful jumper.
"That's my responsibility here, to close things out," Bryant said with a shrug. "The same shot in Orlando, and I missed it."
Wright's failed desperation shot set off a celebration for the Lakers, who haven't lost four straight since April 2007. Yet the streamers hadn't fallen from the Staples Center roof before Bryant began criticizing the Lakers' latest lackluster effort.
"This thing tonight was garbage," he said of the Lakers' effort, adding his account of the positives from the win: "None."
Andrew Bynum scored 22 points and Pau Gasol had 17 points and nine rebounds for the Lakers, who returned from a winless road trip to beat Toronto for the eighth straight time at Staples Center.
Lamar Odom had 10 points, eight rebounds, five assists and several big fourth-quarter plays for the Lakers, who pushed their suddenly tenuous lead over Dallas atop the Western Conference standings back to three games while winning their only home game in a 16-day stretch.
"In the second half, we picked it up and it paid off," Gasol said. "We've got to start building on our confidence and really stepping it up. So far lately, we've been struggling. We've been playing well in stretches, but not consistently, and we've got to figure that out."
Bosh scored 22 points in his second game back from a seven-game injury absence, and Andrea Bargnani had 21 as the Raptors opened a four-game road trip by struggling from the field in the final minutes of their sixth loss in seven games. Jarrett Jack added 18 points, but Toronto managed just four field goals in the final eight minutes.
"They're the defending champs for a reason and everything," Bosh said. "It's always tough bouncing back [from injury], but I just wanted to get a feel, and I didn't want to force anything."
Bryant put the Lakers ahead on two free throws with 3:54 left, and Derek Fisher stole Hedo Turkoglu's pass and hit two free throws with 30 seconds left to put Los Angeles up by four. Odom missed a free throw moments later to give Toronto a chance to tie it, and Bosh coolly nailed his second 3-pointer of the game after hitting just six all season previously.
"It's no secret that [Bryant] is going to take the shot there," Raptors coach Jay Triano said. "We've all seen it happen. We dodged one in Toronto when he had a shot at the buzzer, and tonight we ran two guys at him and he still makes it."
An only-in-L.A. moment also factored in the final decision moments earlier, when Toronto's Jose Calderon went racing to the sidelines to save a loose ball with 1:48 to play. Before Calderon could get there to attempt an out-of-bounds save, the ball was tipped away by Lapo Elkann, the Fiat heir and international playboy watching from a courtside seat.
Elkann, who apologized to Calderon right away, got a loud ovation when he was shown on the overhead scoreboard moments later.
"It was a tough play, because it was a two-point game," Calderon said. "What was he going to do, though?"
Los Angeles lost at Miami, Charlotte and Orlando over the previous five days, with an embarrassing blowout loss to the Bobcats sandwiched between two tight games in Florida. Bryant's various injuries and his teammates' struggles both played roles in the slide, which allowed the streaking Mavericks to eliminate most of Los Angeles' conference lead.
In a good sign the Lakers were getting back to business, Ron Artest had shaved his head bald. On Sunday in Orlando, the colorful forward unveiled a Rodmanesque yellow dye job with the word "Defense" apparently written into it in purple in three languages.
Game notes
The Lakers will finish the regular season with 11 of 17 on the road, including Friday's game in Phoenix to open a three-game trip. ... Lakers G Sasha Vujacic returned from an eight-game absence with a sprained right shoulder, playing just three minutes. ... Besides Elkann, courtside fans included actors Eddie Murphy, Jason Statham, Mark Valley, Russell Brand and Noah Wyle.
Regular Season Series
Series tied 1-1
crypto.com Arena
10:30 PM, March 9, 2010
Coverage: NBA TV
Attendance: 18,997
Capacity: 19,068
Referees:
Marc Davis
Bill Kennedy
Derek Richardson
2022-23 Atlantic Standings
2022-23 Pacific Standings