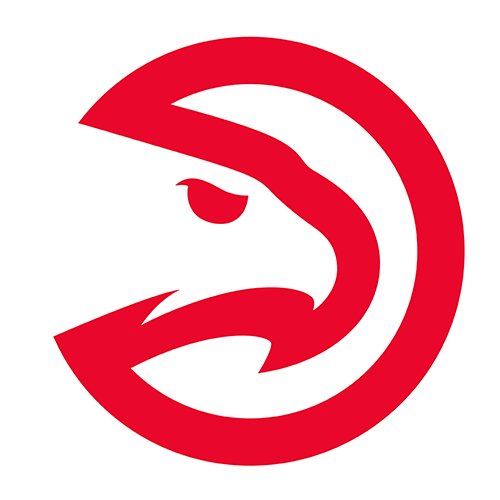 | | 1 | 2 | 3 | 4 | T |
| --- | --- | --- | --- | --- | --- |
| ATL | 25 | 31 | 30 | 19 | 105 |
| TOR | 30 | 29 | 16 | 31 | 106 |

Bosh hits winner as Raptors end five-game skid
TORONTO -- Chris Bosh put a poor shooting performance behind him in a big way for the Toronto Raptors.
Bosh hit a 16-foot jumper with 2.1 seconds left and the Raptors ended a five-game losing streak with a 106-105 victory over Atlanta on Wednesday night.
"I shot it with confidence, and there wasn't a doubt in my mind that it [was] going in," said Bosh. "I'm just glad it gave us the go-ahead to win the game."
Bosh was 6 of 19 from the field and finished with 14 points and 10 rebounds.
"It's not tough at all, because you want to make the next one," Bosh said. "I think every shot after is the one to kind of erase the memory, get the bad taste out of your mouth."
He made a second-quarter layup to become the first player in franchise history to reach the 10,000-point plateau.
"Something like that is always special," Bosh said. "Just to be the first to do something is always cool."
Andrea Bargnani had 22 points and 11 rebounds for the Raptors, 2-10 in their last 12 games.
Jamal Crawford had a season-high 33 points for the Hawks, who had won four straight and 10 of their last 13. Al Horford had 18 points and 14 rebounds, Mike Bibby added 17 points and Maurice Evans had 16.
"I thought we played pretty steady throughout the ball game," Hawks coach Mike Woodson said. "But coming down the stretch we just unraveled and didn't make the plays that we needed to make."
Trailing by three at the half, Atlanta used back-to-back 3s from Bibby and Evans -- along with some spotty Toronto shooting -- to help build an eight-point lead late in the third quarter. Evans added another 3 in the final minute to put the Hawks up 86-75 entering the fourth quarter.
Bosh's jumper cut it to five, but Evans hit an uncontested 25-footer to end the Raptors' run. That started a 7-0 run, restoring Atlanta's double-digit advantage.
The Raptors rallied again, with Bargnani's 3 making it 101-97 with 2:57 remaining. Sonny Weems hit a long jumper to make it a two-point game, and the teams traded baskets before Josh Smith deflected a rebound out of bounds to give Toronto possession with 22.6 seconds left.
Hedo Turkoglu drew a foul, but made just one of two free throws. Toronto recovered the rebound and called a timeout with 14 seconds left, and Bosh hit the winner. Crawford's off-balance 3-pointer as time expired was well off the mark.
DeMar DeRozan had 19 points for the Raptors, while Turkoglu added 16.
Game notes
Raptors G Antoine Wright sat out with a sore right knee, while the Hawks were without scoring leader Joe Johnson (Achilles' tendinitis). ... The Hawks dominated Toronto in their previous two meetings, winning both by a combined 53 points.
Regular Season Series
ATL leads 2-1
Scotiabank Arena
7:00 PM, March 17, 2010
Coverage: TSN2
Attendance: 18,441
Capacity: 19,800
Referees:
Eddie F. Rush
Bennie Adams
Eli Roe
2022-23 Southeast Standings
2022-23 Atlantic Standings