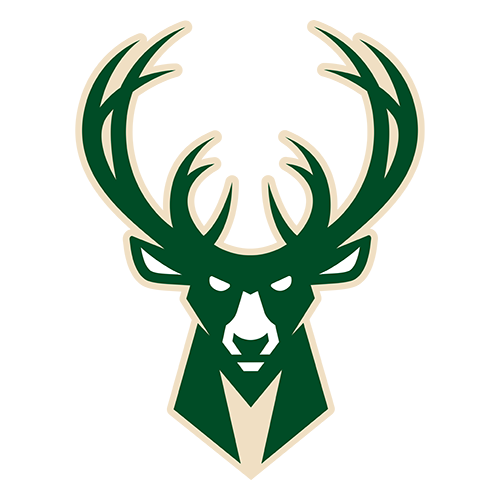 | | 1 | 2 | 3 | 4 | T |
| --- | --- | --- | --- | --- | --- |
| MIL | 27 | 26 | 23 | 26 | 102 |
| DEN | 31 | 23 | 22 | 21 | 97 |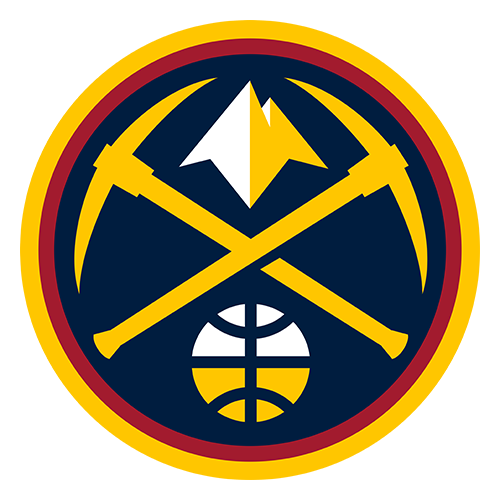 Bucks claim victory as Nuggets go cold late
DENVER -- The fans sure expected a bleary-eyed, weary-legged Milwaukee Bucks team to show up at the Pepsi Center, where the Denver Nuggets were 30-5.
Chauncey Billups swears he knew better, even though he and his Denver teammates were powerless to do anything about it in a 102-97 loss Saturday night to the Bucks, who didn't arrive in their hotel rooms until 3 a.m. following a double-overtime win in Sacramento.
Was he at all surprised by their energy?
"Huh-uh, especially not a Scott Skiles team," Billups said. "I mean, that's one of the worst teams you can play in the regular season because he has them playing hard, diving on loose balls, it doesn't matter if they played [the night] before or not. In my times playing against his teams, I just respect him a lot because he just gets his teams playing hard every single night."
The surging Bucks secured their signature road victory even though point guard Brandon Jennings (nine points) and center Andrew Bogut (two points, three rebounds) had nights to forget.
Carlos Delfino scored 26 points, John Salmons added 21, Ersan Ilyasova pitched in 14 points and 10 rebounds and Luke Ridnour hit 5 of 8 shots for 11 points.
"We knew we were under a lot of adversity, but you try to forget about that and play hard," Salmons said after following up his 53-minute effort against the Kings with 39 minutes of playing time Saturday night
"I'm all right," he said.
So are the Bucks, who are in a solid fifth place in the Eastern Conference.
The Nuggets failed to gain any separation from the Dallas Mavericks, who lost Saturday night at home to Boston, in the Western Conference. Denver trails the conference-leading Lakers by 4 1/2 games and is one-half game ahead of the Mavericks in second place heading into a difficult five-game trip out East.
The Nuggets fell to 14-2 at home when facing a team playing the second of back-to-back games. They had won seven straight games overall at home and were 30-5 at the Pepsi Center coming in.
"It's great because playing against a team that could go all the way, they have the pieces to do it, it's a big win for us for the playoffs to get a good spot," Delfino said. "It's a great win after yesterday's game."
And all the sweeter that they did it without their big man's usual contributions -- Bogut averages 16.3 points and 10.4 rebounds.
"We played smart with Bogut's foul situation," Delfino said. "We continued to grow and show we can step on the court and give something. It was a great win for us after the way we started the trip losing to the Clippers."
Billups and Carmelo Anthony each scored 29 points for Denver, but Anthony missed a series of shots in the final minutes when the Nuggets were desperately trying to catch up. Anthony missed 19 of 29 shots.
"When the plane lands last night and you're faced with guarding Carmelo Anthony it can be a restless night," Skiles said. "Carlos got into some foul trouble but he battled it, and Carmelo battled back. We were at least able to hold our own at that spot and make him take some difficult shots. He could have been 17 of 29 but tonight we did a nice job and they didn't go in."
The Nuggets lost despite outrebounding the Bucks 53-40 and getting to the foul line 38 times to Milwaukee's 28.
Despite a late night in California, the Bucks didn't look the least bit lethargic.
Early in the fourth quarter, Salmons stepped back behind the line and swished a 3-pointer that broke a tie at 78, and the Bucks didn't trail again.
After Anthony sank one of two free throws to pull Denver to 97-95 with 1:28 left, Ilyasova was left open underneath the basket for an easy layup when the Nuggets trapped Jennings on the wing.
Anthony turned it over at the other end, and Kurt Thomas hit a free throw to give Milwaukee a 100-95 lead with 36 seconds left, and Salmons sank two foul shots with 14 seconds left to ice it.
Anthony jammed his left wrist in a scramble for a rebound late in the first quarter and sat out a few minutes before returning to action.
Game notes
This was the seventh game Nuggets coach George Karl has skipped since announcing a month ago he had been diagnosed with throat cancer. Acting head coach Adrian Dantley fell to 5-2 in place of Karl. ... Andersen had his 500th career block in the first half.