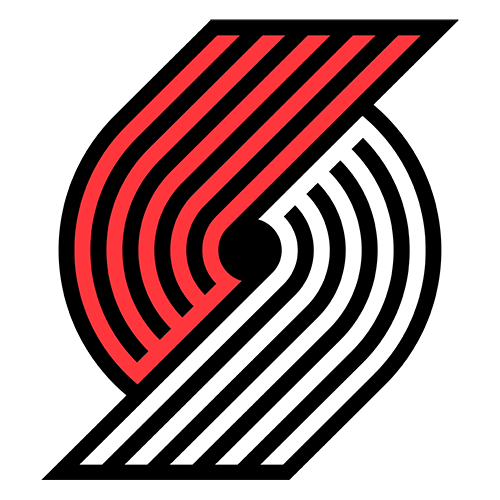 | | 1 | 2 | 3 | 4 | T |
| --- | --- | --- | --- | --- | --- |
| POR | 30 | 20 | 24 | 18 | 92 |
| OKC | 21 | 28 | 22 | 16 | 87 |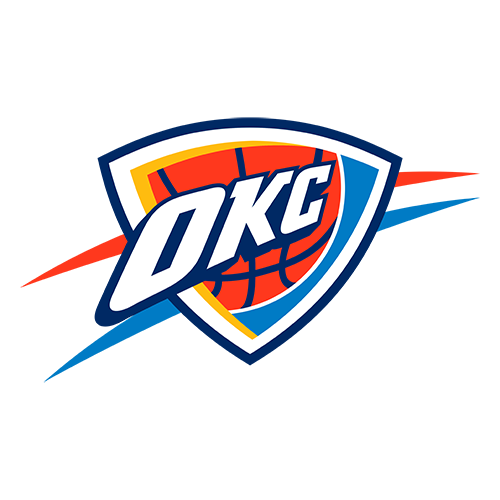 Blazers pull into tie with Thunder, Spurs in West
OKLAHOMA CITY -- With a two-handed slam off an alley-oop, Serge Ibaka brought the Ford Center crowd to a frenzy and the Oklahoma City Thunder back from a fourth-quarter deficit.
Portland never panicked.
Andre Miller scored 26 points, Brandon Roy added 20 and the Trail Blazers beat Oklahoma City 92-87 on Sunday night to move into a three-way tie with the Thunder and San Antonio for sixth place in the Western Conference.
"We just scrapped," Roy said. "It was one of those games where it wasn't pretty, but it was kind of one of those situations where I felt it was kind of a playoff-type of game and it was good that we've been there before to get that experience."
Ibaka's dunk capped a run of six straight points by Oklahoma City and tied the score at 84 with 3:55 remaining. After a timeout, Roy got tripped up by Jeff Green and hit two free throws to put Portland ahead to stay. Marcus Camby followed with a steal from Russell Westbrook at the opposite end and hit two free throws of his own, and the Trail Blazers were able to hold on from there.
Kevin Durant's 3-pointer for the tie with about 7 seconds left came up short off the front rim, and Miller hit two free throws with 4.6 remaining to ice it.
"We were just able to make key plays going down the stretch but especially on the defensive end," Camby said. "We were able to get stops and go down on the other end and convert. ... Hopefully our defense can be our mainstay of what we do around here."
The Blazers have won 11 of their last 13 games to extending their cushion over ninth place in the West from two to 6 1/2 games. Portland can clinch a spot in the postseason with three wins in its last eight games.
"My message to the team has always been, 'Let's not focus on the teams behind us. Let's look ahead to who we can catch,'" Roy said. "This was a huge game tonight because it was a division game and a team that was right ahead of us, so it was definitely a game that we really wanted to win."
Durant finished with 29 points for Oklahoma City, but missed all three of his shots in the fourth quarter. After making 97 of his last 100 free-throw tries entering the game, Durant had a key miss in the final 3 minutes. He also missed a pair of 3-pointers in the final 2 1/2 minutes.
"He's an unbelievable scorer," Portland coach Nate McMillan said. "I think that the big thing is to try to make him work to catch, deny him his touches as much as possible and then try and stay in front of him. I thought our guys did that."
The Thunder need only four wins in their last 10 games to sew up a playoff spot.
"We've just got to take these 10 games and give it our all," Green said. "We're fighting for position, fighting in the playoff race."
Miller led the way as Portland built double-digit leads early in both halves before letting the Thunder rally back both times. His point total was his highest since he scored a career-best 52 points on Jan. 30.
"He knows how to score and he puts pressure on the other team's point guard," Roy said. "Westbrook had his hands full tonight and because of that, I think he wasn't able to be as explosive on the offensive end as maybe he's used to. Dre, he knows this time of year. You can tell he's got a little sense of urgency."
Portland improved to 14-3 in the second game of back-to-back sets this season and has won its last eight, dating to a loss on Jan. 5 against Memphis.
McMillan said he had tried to motivate his team by pointing out the Blazers were in fourth in the Northwest Division after challenging for the title last season.
"I don't even know about the standings," Camby said. "I just know we haven't clinched anything. We don't have an X by our name. What we've been talking about around here is winning 50 ballgames. That's the benchmark we're trying to get to."
Game notes
Thunder coach Scott Brooks visited last May with Tom Izzo, who coached Michigan State to its sixth Final Four in the last 12 years with a 70-69 victory against Tennessee on Sunday. "He takes his team to the championship games or Final Fours a lot. I knew that there was something special about him," Brooks said. "I wanted to know how he teaches and coaches the game." Brooks said he has applied some of Izzo's drills teaching rebounding and toughness. "Just make the shot. Don't worry about getting fouled," Brooks said. "He just has a real tough philosophy. After meeting with him, you know why his teams play physical basketball every night." ... Portland led after the first quarter for the seventh straight game. ... Durant finished 13 for 15 from the foul line.