| | 1 | 2 | 3 | 4 | T |
| --- | --- | --- | --- | --- | --- |
| MIL | 30 | 20 | 21 | 27 | 98 |
| CLE | 29 | 23 | 25 | 24 | 101 |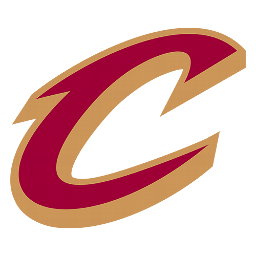 LeBron, Williams help Cavs ground Bucks for 10th win in 11 games
CLEVELAND -- The Milwaukee Bucks have climbed in the standings -- and in stature.
In fact, they've risen so far, so fast that their confident coach felt as if his young squad handed a victory to the NBA's best team.
"We should have won that game," Scott Skiles said following a tough, 101-98 loss to the Cleveland Cavaliers on Wednesday night. "We gave them that game."
Mo Williams made four free throws in the final 12.8 seconds and teamed up with LeBron James on the game's defining play as the Cavaliers held on to beat the vastly improved Bucks, who are 17-6 since the All-Star break and could be a handful for any team in the playoffs.
"Very dangerous," Cavs forward Antawn Jamison said. "Any time you have a coach like Scott you know they're going to be aggressive, they're going to play hard throughout 48 minutes. They got a lot of confidence. They got a great mixture of veteran guys as well as young guys.
"That's a team that if they get it going, they can definitely get some momentum and be very dangerous in the playoffs."
James scored 23 and Williams 21 for the Cavs, who have won 10 of their past 11 and are closing in on the league's best record and home-court advantage throughout the postseason. The win, coupled with Atlanta's win over the Los Angeles Lakers, dropped Cleveland's magic number for clinching the overall No. 1 seed to 2.
John Salmons scored 28 points and Andrew Bogut had 19 points and 12 rebounds for the Bucks, who attempted just nine free throws -- none in the fourth quarter -- to 45 for Cleveland.
Afterward, Salmons was careful not to complain about the discrepancy.
"I don't want to lose my money," Salmons said, shaking his head. "I'm not going to speak about that."
Salmons' 3-pointer with 8.6 seconds left pulled Milwaukee to 99-98, but Williams, one of the NBA's best free-throw shooters at 89 percent, was fouled and knocked down two free throws. James then stole a pass by Luke Ridnour with 2 seconds left to seal it.
With the win, the Cavaliers (59-16) improved to 26-0 at home against Eastern Conference opponents in March under coach Mike Brown.
This one wasn't easy, though. The Cavs were flat and sorely missed energetic forward Anderson Varejao, who missed his second straight game because of a sore hamstring.
The Bucks overcame a 10-point deficit and took a 95-93 lead with 1:27 left on a 3-pointer by Ersan Ilyasova. The Cavs had been unable to separate from the Bucks in the fourth mostly because they kept missing free throws, but James made two straight to tie it with 49.3 seconds left.
Salmons missed on Milwaukee's next possession and the Cavaliers called a timeout during which they set up a play that has worked all season.
Williams took the inbound pass and drove the left side drawing two defenders. Once in the lane, he threaded a bounce pass from under the rim to a cutting James, who muscled in his layup over Bogut to put the Cavs ahead 97-95 with 17.4 seconds left.
"It has not worked I think one time," James said. "We played Charlotte at home and [former teammate] Flip [Murray] sniffed it out one time. We added a counter to it since then and it hasn't failed us yet."
So what's it called?
"I can't tell you," James said, smiling. "It's called, 'always works.'"
Milwaukee called time and ran a play for Salmons, but as he started to the basket he was stripped by J.J. Hickson. The officials initially gave the ball to the Bucks but changed the call after a video review. Williams was fouled and made two free throws to make it 99-95.
Salmons then hit a 3-pointer from the top of the key with 8.6 seconds to go, giving the Bucks new life.
But Williams, mired in a shooting slump from the field, then made his two free throws as the Cavs, who are a league-best 33-4 at home, finally put away the Bucks.
Cleveland made its final six free throws after beginning the fourth 5 of 11.
Skiles has the Bucks believing they can win every time out. Moral victories are no longer acceptable.
"I think we stopped doing that a long time ago," he said. "Hopefully every guy in there knows we should have won that game. We played hard. I can't fault the effort of anyone out there. The game was there for the taking and it's not often when you come into this building and the game is there for the taking.
"When it is, you have to take it."
Late in the third quarter, James provided another of those plays that only he can make.
Taking a bounce pass on the right wing, he began to elevate just as he was being wrapped up by Ridnour, who threw his arms around James' neck. But even with the 175-pound Ridnour clinging to him, James rose off the floor. He missed the layup but the awesome display of power drew oohs and aahs from the crowd as it was replayed on the giant scoreboard.
Game notes
Rapper Kid Rock sat courtside. ... James warmly greeted former teammate Darnell Jackson on the floor before the game. Jackson, who was waived by the Cavaliers earlier this month, signed with the Bucks last week but has yet to appear in a game for Milwaukee. ... The Cavs went 13-2 in March.