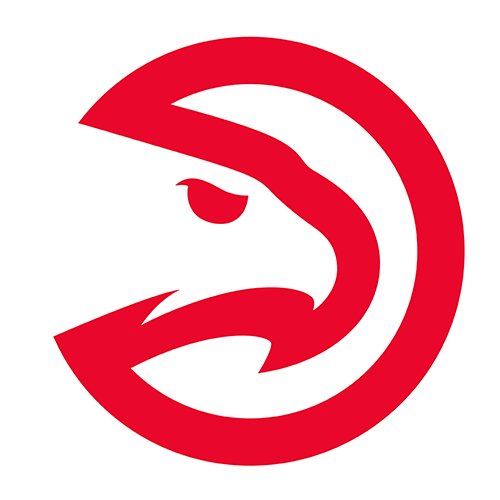 | | 1 | 2 | 3 | 4 | T |
| --- | --- | --- | --- | --- | --- |
| ATL | 23 | 23 | 20 | 22 | 88 |
| CLE | 23 | 26 | 20 | 24 | 93 |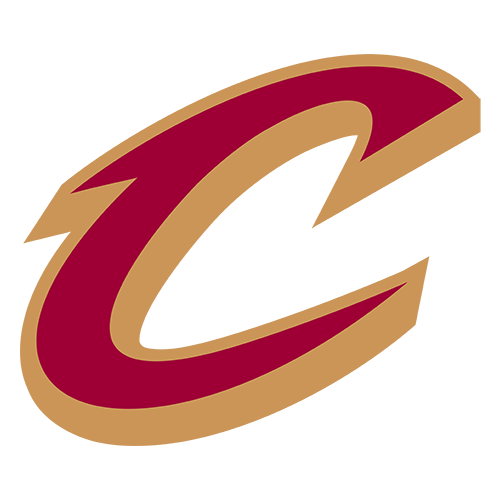 Cavs claim second straight 60-win season, dump Hawks
CLEVELAND -- LeBron James was stumped. Asked if he could name the other eight NBA franchises to post consecutive 60-win seasons, James struggled as he attempted to rattle them off.
"The Bulls, for sure," he said. "Boston. The Lakers. Detroit?"
James didn't know them all. He was certain of the latest one, though.
His Cavaliers.
James scored 27 points and Cleveland entered an elite fraternity with its 60th win by scoring 14 straight points in the fourth quarter to pull away and beat the Atlanta Hawks 93-88 on Friday night.
The Cavaliers became the ninth team to post back-to-back 60-win seasons and moved within one victory -- or a loss by the Los Angeles Lakers -- of clinching the league's best record and home-court advantage throughout the playoffs.
"Our goals are huge much bigger than winning 60 games or clinching home court or anything like that," James said. "But you can't take something like that for granted. When those goals happen, you embrace it."
The Cavs, who with Orlando's loss to San Antonio clinched the Eastern Conference's best record, didn't wrap this one up until late. Cleveland's 14-0 spurt during a six-minute stretch finally enabled the Cavs to beat the Hawks for the third straight time this season and ninth in a row overall.
"It's definitely frustrating," Josh Smith said. "You don't want to come close and not win. It's a learning lesson. We have to be able to finish games with the best of them."
Mo Williams scored 24 and J.J. Hickson added a career-high 16 rebounds for the Cavs, who trailed 76-74 before James scored nine and Williams drained a 3-pointer during Cleveland's decisive spurt.
Smith scored 20, Jamal Crawford had 17 and Marvin Williams 15 for the Hawks, who finally snapped their scoring drought when James was called for goaltending with 1:13 left.
The Hawks shot 9 of 22 in the fourth, but many of those makes came late.
"I thought they had shots they normally make, but couldn't get them to go down," Atlanta coach Mike Woodson said. "We couldn't get stops the other way. That's a helluva tough combination when you can't get stops and you can't make shots, especially against the good teams."
Cleveland won its 10th straight at home and improved to 34-4 this season at Quicken Loans Arena, which was at a playoff pitch throughout the game.
The Cavs dominated inside, but weren't able to put away the up-and-coming Hawks until their late flurry. Williams started it with a short jumper and James made a layup. After a steal, James knocked down one of his "heat-check" 3-pointers to make it 81-78.
After another misfire by the Hawks, Williams made his 3 and James dropped a jumper to give Cleveland an 86-76 lead.
James then got free for a spectacular, exclamation-point dunk and was bathed with chants of "M-V-P," an award he seems to have locked up with his finest season yet.
"LeBron's unbelievable," Crawford said. "He hits shots when he needs to. He could be missing all game and then hit the big shot. That's just him. I think that's been in him since he was a kid."
The Hawks, who were coming off a win at home over the Lakers, had been looking forward to this matchup.
Not only did they want to show the Cavs and a national TV audience that the win over L.A. was no fluke, but they wanted payback from a Dec. 30 loss in Cleveland that they felt was the result of a 24-second shot-clock malfunction. The Hawks filed a protest with the league that was turned down.
But while Atlanta appears to have a promising future, the Hawks can't beat the present Cavs.
Woodson can't explain the Hawks' inability to get over the hump.
"I wish I knew," he said. "It's been that way against the Cleveland Cavaliers. It's been a close game in the fourth and we can't seem to find any offense."
Game notes
Cleveland enjoyed a 55-36 rebounding advantage. ... Cavs F Antawn Jamison sustained a shoulder stinger in the fourth and didn't return. ... Woodson still can't believe the Hawks' protest from the Dec. 30 loss was denied. Atlanta did not get its full allotted time after a late turnover. "Every time I go back and look at that, it's amazing they didn't see it the other way," Woodson said. "There's nothing you can do about it. We've moved on." ... Add Jamison to the list of those opposed to seeing the NCAA tournament field expanded to 96. "I'm old school," said Jamison, who made it to the Final Four with North Carolina. "It's been working for a long time. Why change it?" ... Cavs F Jawad Williams and Cleveland assistant Chris Jent had an animated conversation during a timeout in the second quarter. It wasn't clear what Williams was upset about. ... Since the start of the 2008-09 season, the Cavs are 73-6 at home.
Regular Season Series
CLE leads 3-0
Rocket Mortgage FieldHouse
8:00 PM, April 2, 2010
Coverage: ESPN
Attendance: 20,562
Capacity: 19,432
Referees:
Sean Corbin
Kevin Fehr
Greg Willard
2022-23 Southeast Standings
2022-23 Central Standings