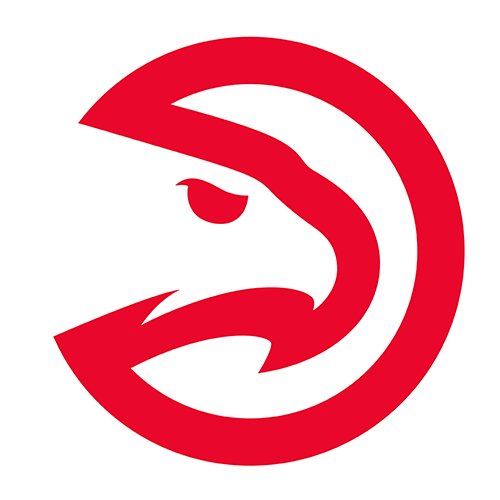 | | 1 | 2 | 3 | 4 | T |
| --- | --- | --- | --- | --- | --- |
| ATL | 14 | 22 | 36 | 28 | 100 |
| CHA | 34 | 25 | 25 | 25 | 109 |

Bobcats beat short-handed Hawks, ensure first non-losing season
CHARLOTTE, N.C. -- Not only have the Charlotte Bobcats never made the playoffs, but they've also never had a player record a triple-double.
The six-year-old franchise moved closer to that elusive postseason berth on Tuesday night, even if it fumbled Boris Diaw's chances of accomplishing the latter.
Gerald Wallace scored 28 points, Diaw finished with 17 points, nine rebounds and nine assists and the Bobcats ensured their first non-losing season with a 109-100 victory over the banged-up Atlanta Hawks.
As the Bobcats (41-36) can finish no worse than .500, it led to a jovial atmosphere in the locker room as they argued over who was responsible for Diaw missing out.
Was it Wallace, Stephen Jackson, Raymond Felton or Derrick Brown?
"He had a rebound and Gerald took it. We had just told Gerald," coach Larry Brown said, smiling. "Then we ran a play for him and Jack curled and had a six-footer and missed it. Then I took everybody out and Derrick had a layup."
Wallace had his own take.
"If I hadn't went for that rebound, he would have been, 'Rebound!'" he said of Brown. "No, I didn't know about the rebound. I knew about the assist and Jack and Ray stunk that up."
While Charlotte saw its magic number to clinch a playoff berth sliced to two after the Chicago Bulls lost to the Milwaukee Bucks, the Hawks remained a game ahead of Boston in the race for the No. 3 seed in the Eastern Conference after the Celtics lost in New York.
But Atlanta's hopes of reaching 50 wins for the first time in 12 years were squashed as it fell behind by 20 points after the first quarter with plenty of different faces on the floor.
Maurice Evans scored 20 points, while Jamal Crawford and Josh Smith added 18 apiece for the Hawks, who played without top scorer Joe Johnson (sprained thumb) and point guard Mike Bibby (ingrown toenail).
"I think we were all a little tense at the beginning," said Al Horford, who had 16 points and 12 rebounds.
The Bobcats took advantage, building leads of 34-14 after the first quarter and 59-36 at halftime behind Wallace, who had 22 points at the break.
"It felt good because we didn't have to work too hard tonight," said Jackson, who added 15 points despite a variety of injuries. "We didn't have to play for the whole fourth quarter."
Atlanta got within nine on several occasions in the fourth, but Wallace and Diaw were there to end the Hawks' comeback hopes as Charlotte split the season series in a possible first-round playoff preview.
Only the Hawks hope this is nothing like they'll look like in the postseason.
Johnson, averaging 21.2 points, didn't travel and will miss his third straight game Wednesday in Detroit after first being injured last week. Bibby, who had an ingrown toenail removed on Monday, was scratched after experiencing too much pain at the morning shootaround.
Hawks coach Mike Woodson wanted to keep Crawford in his sixth-man role, so Evans started for Johnson and rookie Jeff Teague for Bibby.
Neither were impressive early. Teague struggled running the offense and the Bobcats went at Evans defensively. But the biggest problem was that nobody could guard Wallace.
He kept getting easy baskets inside and in transition, scoring 14 points in the first quarter. Smith picked up his third foul on the first of Wallace's two three-point plays to close the half.
Crawford started the second half, while Teague, in his second pro start, missed his first seven shots as the Hawks lost their fifth straight on the road.
"After the first quarter, I thought we competed very, very well," Crawford said.
Jackson shot 5-of-9 for Charlotte despite a painful hamstring injury that kept him out of the fourth quarter of Saturday's loss to Chicago. It helped the Bobcats improve to 30-9 at home as owner Michael Jordan took in the game from his front-row seat.
Only Jordan just missed seeing a triple-double, something he accomplished 30 times.
"Boris," Wallace said, looking into a TV camera, "I apologize."
Game notes
Woodson said Johnson was feeling better and could return Friday against the Toronto Raptors. ... Bibby was soaking his foot before the game and said a doctor removed half of his left big toenail on Monday. "He said it was almost infected, so he had to cut it out," said Bibby, who added he hoped to play Wednesday in Detroit. ... Bobcats center Theo Ratliff started but will miss Wednesday's game in New Orleans to attend his grandmother's funeral. ... Bobcats forward Tyrus Thomas dislocated his left thumb late in the game but returned to the bench and said he'd play Wednesday. ... Hawks center Zaza Pachulia (hip flexor) sat out the second half.