EASTERN CONFERENCE 1st ROUND - GAME 3
ORL Wins series 4-0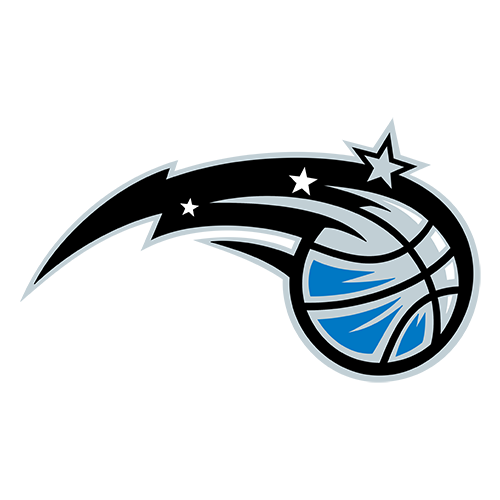 | | 1 | 2 | 3 | 4 | T |
| --- | --- | --- | --- | --- | --- |
| ORL | 29 | 12 | 25 | 24 | 90 |
| CHA | 27 | 19 | 20 | 20 | 86 |

Nelson picks up Superman's slack as Magic take 3-0 lead
CHARLOTTE, N.C. -- In front of a boisterous, hostile crowd and facing a team in desperation mode, the Orlando Magic showcased their depth, grit and poise when it mattered most.
Imagine how good they could be if their superstar center played more than half the game.
No Dwight Howard, no problem for the Magic, who got 32 points from sudden star Jameer Nelson to overcome another frustrating, foul-filled game by their big man in a 90-86 victory over the Charlotte Bobcats on Saturday.
Spoiling Charlotte's return to the playoff stage after an eight-year absence, the Magic took a commanding 3-0 lead in their first-round series despite being without Howard for the final 3:32 after he fouled out.
"You've got to admire them with Dwight getting foul trouble and fouling out how they still didn't fold," Bobcats coach Larry Brown said. "They were disciplined and executed. They got a well-deserved win."
For the third straight game and two days after Orlando was assessed $70,000 in fines for complaining about the officiating, Howard played about half the game, finishing with 13 points, eight rebounds and seven blocks.
After Howard was sidelined for good, Nelson had a key bucket and backup center Marcin Gortat hit two free throws with 12 seconds left to put it away.
The defending Eastern Conference champions can clinch a spot in the second round with a win in Game 4 on Monday.
"I think this is a big test for me, learning how to keep my composure in tough situations," said Howard, who has played in only 83 of 144 minutes in the series because of chronic foul trouble. "Things may not go my way, but we're playing for something bigger."
Stephen Jackson scored 19 points, but was 6 of 18 from the field and missed a key 3-pointer in the final minute for the cold-shooting Bobcats, who face the prospect of a first-round sweep in their first playoff appearance.
Charlotte hadn't hosted a playoff game since the Hornets' last year here in 2002, and towel-waving, white T-shirt-clad fans arrived early for the team's milestone moment.
But even with excited owner Michael Jordan squirming in his seat and relaying pointers to players from the end of Charlotte's bench, the 6-year-old Bobcats wilted in a tight fourth quarter.
Gerald Wallace added 13 points on 4-of-12 shooting for Charlotte. Raymond Felton also scored 13, but shot 5 of 14 and again couldn't contain Nelson.
"We're not good enough to win with one or two guys playing at a high level," Brown said.
Nelson's floater in the lane with 1:32 left put Orlando ahead 85-82. After an empty possession for each team, Felton's driving layup with 52 seconds left cut the lead to one.
Nelson then missed a contested layup, giving Charlotte the ball with 31 seconds left. But Jackson was badly short on a straightaway 3-point attempt.
It was a familiar sight: Charlotte was 5 of 23 from 3-point range.
"It was kind of hard to drive when you know Dwight's there clogging the paint and nobody's open," Jackson said of all the 3-point attempts. "It's hard not to take the shot."
Vince Carter and Gortat combined to hit 5-of-6 free throws to put it away.
Nelson, who also scored 32 points in the series opener, hit 12-of-21 shots and 5-of-9 3-point attempts.
"In this series, when I get in the paint something good has happened for us," Nelson said. "I just want to stay in attack mode."
He had to after Howard fouled out after picking up his last two fouls in 11 seconds. The first came after he tangled with Tyson Chandler in the post on the offensive end, the second when he tried to contest Felton's driving layup.
Felton's ensuing free throw put Charlotte ahead 80-79.
The Bobcats immediately went small, putting in an extra guard, but Rashard Lewis responded with two strong drives to the hoop and four free throws to put Orlando ahead for good.
Lewis added 14 points for Orlando, which overcame 9-of-30 3-point shooting to outscore Charlotte 11-6 after Howard left.
The crowd was giddy when Howard had three fouls -- and a technical to boot from referee Joe Crawford -- with 10:40 left in the first half after getting called for an offensive foul tangling with Chandler in the post.
It didn't matter early with Nelson dominating. As in Game 1, Nelson constantly beat Felton off the dribble for easy layups when he wasn't hitting 3-pointers. His four-point play that included the sight of Felton flailing away in attempt to grab him, ended a 19-point, 7-for-7 first quarter.
With Howard on the bench, the Bobcats built a 41-33 second-quarter lead before Nelson got hot again in the third quarter in Orlando's 11-0 spurt.
Then Howard was called for his fourth foul with 3:40 left in the third quarter.
"It's tough not to get frustrated," Howard said. "I don't think you guys understand how it feels to get beat up every night. I just try to keep my composure."
Game notes
Lewis shot 4 for 11 from the field playing with a sore left ankle. ... Chandler and Orlando's Matt Barnes and Gortat also picked up technical fouls. ... The crowd of 19,596 was the largest to see the Bobcats in Charlotte's 5-year-old arena. ... Orlando committed 21 turnovers to Charlotte's 15.