WESTERN CONFERENCE SEMIFINALS - GAME 2
LAL lead series 2-0

| | 1 | 2 | 3 | 4 | T |
| --- | --- | --- | --- | --- | --- |
| UTAH | 23 | 23 | 31 | 26 | 103 |
| LAL | 27 | 31 | 29 | 24 | 111 |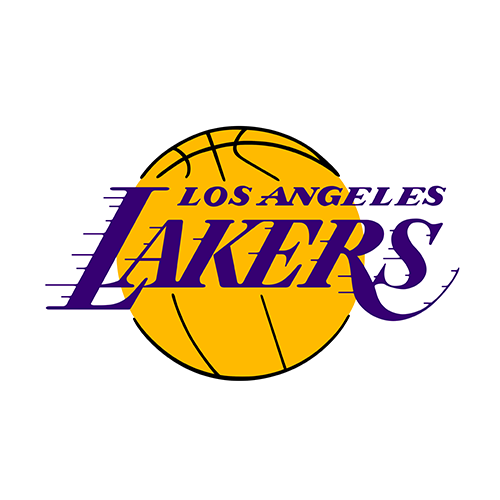 Kobe, Gasol help Lakers play on height advantage
LOS ANGELES -- Carlos Boozer drove the lane, and his shot was disdainfully blocked by Lamar Odom. The Utah forward grabbed the ball to try another -- and Pau Gasol took a turn swatting it.
Although Boozer is not a small man, the Los Angeles Lakers are taller, thicker, just plain bigger -- and that could be an insurmountable problem for the Utah Jazz in this second-round playoff series.
Kobe Bryant scored 30 points, Gasol added 22 points and 15 rebounds, and the Lakers methodically pounded the ball down low in a 111-103 victory over the Jazz on Tuesday night, taking a 2-0 series lead.
Andrew Bynum had 17 points and 14 rebounds for the defending NBA champions, who ruthlessly exploited their twin 7-foot starters' height advantage, along with the 6-foot-10 Odom's presence off the bench.
With 64 points in the paint, a 58-40 rebounding advantage and 13 blocked shots, the Lakers maintained a medium-sized lead throughout the second half of a disjointed, foul-choked game that lasted over 2 1/2 hours.
"They played extremely, extremely well," Bryant said of his big men. "Pau and Andrew, their work on the boards tonight was sensational. Lamar coming off the bench with 15 rebounds was just incredible. We really did a great job, and aside from scoring, the big fellas, obviously rebounding and controlling the paint."
The Lakers didn't mind skipping showtime for a steady win that put them halfway to their third straight trip to the Western Conference finals. Los Angeles is 40-1 in franchise history after winning the first two games of a seven-game series.
Game 3 is Saturday night in Salt Lake City.
"We're not going to be frustrated," said Boozer, who had 20 points and 12 rebounds. "We're not going to get demoralized. We're not going to back down. We're going to keep fighting, keep attacking and stay aggressive."
For the third straight postseason, the Lakers have a 2-0 series lead over the Jazz after consecutive wins at Staples Center, where Utah has lost 16 straight games -- including eight in the playoffs.
Paul Millsap had 26 points and 11 rebounds, with the undersized power forward single-handedly keeping the Jazz in the game at times. C.J. Miles added 20 points for Utah, which will get three days off to plot another way to counter the Lakers' obvious advantages down low.
But without injured big men Mehmet Okur and Andrei Kirilenko, the Jazz acknowledge they probably don't have the big bodies necessary to contend with the Lakers' height and sophisticated inside play.
"Their rebounding tonight was just something we could not handle," Utah coach Jerry Sloan said. "I don't like to use the word 'disheartening.' I thought our guys played extremely hard to try and stay in the ballgame."
Deron Williams managed 15 points on 4-for-16 shooting and nine assists for the Jazz, who never were close to being blown out -- but who just didn't have the size or the game plan to keep up with Los Angeles' patient inside game.
"We'd try to get in the lane, and there were two or three guys there," Williams said. "Their length bothered us tonight. We've just got to hit some shots. We'll do better."
The Lakers blew a fourth-quarter lead in Game 1 but rallied to win on a fantastic finish by Bryant, who scored 11 points in the final four minutes. Things never got that interesting in Game 2 despite the Lakers' 20 turnovers: Los Angeles' big men ruled, with even Ron Artest contributing 16 points despite another awful 3-point shooting performance.
"We got some great play tonight from our big guys," Lakers coach Phil Jackson said. "All of them played pretty well."
The Jazz actually got within four points in the final minutes, but Bryant finally injected a little excitement with a shot clock-beating jumper, an emphatic swat on Utah's next drive to the hoop, and a dunk in a 45-second span of the final minutes.
Los Angeles appeared determined to use its advantages from the start of Game 2, first weathering Utah's impressive shooting start before continually pounding the ball down low for 38 first-half points in the paint.
The Jazz quickly lost their outside stroke, and the Lakers' starting frontcourt combined for 36 points in the first half -- including 12 from Artest, despite his stubborn insistence on shooting from outside. He went 1 for 7 on 3-pointers in Game 2, dropping to 7 for 42 in the postseason.
"I don't know," Artest said when asked to explain himself. "I feel great. I don't really know. I just have to keep playing basketball."
The Lakers took a 58-46 halftime lead with just eight points from Bryant, and Bynum didn't appear limited by his injured right knee, getting 11 points and 13 rebounds in just 16 minutes. Millsap kept the Jazz in it with 16 points off the bench.
Game notes
Bryant got a technical foul in the first half, while Boozer and Gasol got offsetting T's with 2:28 to play. ... The Jazz elected to keep Kirilenko out of uniform for another game with a strained left calf, which has prevented him from playing a full game since March 12. Kirilenko has said he's almost certain to return for Game 3. ... Before the game, Jackson said there's a 90 percent chance he'll coach the Lakers next season if he decides to coach again. He'll turn 65 in September, and the Lakers' apparent reluctance to pay him a record $12 million again next season has put his future in question. ... Staples Center fans included Chris Bosh and David Beckham; actors Christoph Waltz, Will Ferrell and Michael Rosenbaum; director Adam McKay; and Flea and Anthony Kiedis of the Red Hot Chili Peppers.