EASTERN CONFERENCE SEMIFINALS - GAME 5
BOS leads series 3-2
| | 1 | 2 | 3 | 4 | T |
| --- | --- | --- | --- | --- | --- |
| BOS | 20 | 30 | 30 | 40 | 120 |
| CLE | 23 | 21 | 19 | 25 | 88 |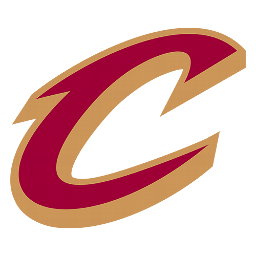 Celtics hand Cavaliers worst home playoff loss in team history
CLEVELAND -- His team down by 27 points and a promising season suddenly in peril, LeBron James walked off the floor to a smattering of boos and rows of empty seats.
If this was goodbye Cleveland, it wasn't the send-off he imagined.
The Boston Celtics have pushed the two-time MVP and the Cavaliers dangerously close to an early start to the Summer of LeBron.
Ray Allen scored 25 points, Rajon Rondo scored all of his 16 in the second half and the Celtics, once thought too old to challenge for another title, beat James and the Cavs 120-88 in Game 5 on Tuesday night to move within one win of knocking the league's top team from the playoffs.
Paul Pierce added 21 and Kevin Garnett 18 for the Celtics, who handed the Cavs their worst home playoff loss in history and can end Cleveland's season with a win in Game 6 on Thursday night.
"We cannot come back here," Garnett said. "We have to think this is our Game 7 coming up and we cannot afford to have the best team in the league have a Game 7 on their floor. Just not possible."
James, on the verge of an expected trip into free agency on July 1, had an atrocious game. He scored 15 points on 3-of-14 shooting, a startling outing for the 25-year-old who has been playing with a sprained elbow. He refused to use his injury as an excuse.
"I missed a lot of open shots that I normally make," he said with little emotion. "You don't see that out of me a lot so when it happens, it's a big surprise."
Because of James' uncertain future, Game 5 may have been his last at home for Cleveland and it has set up Game 6 as the most important in franchise history: Win and force Game 7 on Sunday in Cleveland; lose and maybe watch James, the local kid trying to deliver this city its first pro championship since 1964, leave for good.
"Our backs are against the wall," James said. "We've won on that floor before and we've got to get it done."
As for this potentially being his last game in Cleveland, James added: "I didn't even think about that. Me sitting up here and saying this is potentially our last game here this season, that wouldn't be me and that wouldn't be our team."
Rondo, coming off a 29-point, 18-rebound, 13-assist performance in Game 4, was held without a point in the first half as the Cavs concentrated their defense on stopping the point guard from penetrating into the paint. He finally got loose in the third, scoring 12 as the Celtics opened a 21-point lead.
Boston went up by 24 in the fourth, sending battered Cleveland fans toward the exits.
James finally checked out with 3:58 left and the Celtics leading by 27. He shrugged his shoulders and slapped hands with Cleveland's coaches and teammate Shaquille O'Neal, who had 21 points and afterward stated the obvious.
"It's plain and simple," said O'Neal, who came to Cleveland determined "to win a ring for the King." "We've got to win two in a row. We've got to man up. I've been in this situation before."
Before the game, Celtics coach Doc Rivers said his team would not change its strategy.
"We are who we are," Rivers said. "We don't need anyone to play hero basketball. We have to be a team. We're good when we're a team."
And through five games, the Celtics have been the better one. Because of injuries, Boston, two years removed from its 17th NBA championship, never found its groove in the regular season.
The Celtics got it now.
They've outperformed the top-seeded Cavs in almost every aspect of the game, outrunning and outhustling a younger team that with the addition of O'Neal, Antawn Jamison and Anthony Parker, was built for the postseason but has yet to show it's serious about winning a title.
"We've done nothing," Rivers said. "We've won three games but we've got to win four."
Allen opened the second half with back-to-back 3s, pushing Boston's six-point halftime lead to 12 and deflating already nervous Cleveland fans, who have seen so many of their teams choke in pressure situations before.
In the first half, the Cavs did a brilliant job on Rondo, who didn't score his first points until the 9:47 mark of the third quarter. But by then, the Celtics had opened their double-digit lead and with James misfiring from the outside, Cleveland was in big trouble.
James missed his first seven shots before he got loose on a leak-out dunk with 6:15 left in the third.
The Cavs led 29-21 when, with Rondo on the bench, Boston's Big Three of Allen, Garnett and Pierce did all the scoring in a 16-0 run that put the Celtics ahead by eight.
Game notes
Kentucky coach John Calipari, a friend of James, sat courtside with James' agent, Leon Rose -- just a few seats from Cavs owner Dan Gilbert. ... Rivers was asked if Rondo's postseason breakout signifies a passing of the Celtics' torch from Boston's Big Three. "I'm just trying to get them to pass the ball to each other," he joked. "That torch stuff, I'm going to leave that alone. If they pass it to each other, I'm good." ... Joe Tait, the Cavs' radio voice for 38 seasons, and Boston Globe reporter Jackie MacMullan will receive the Curt Gowdy Media Awards at the Basketball Hall of Fame this summer. MacMullan is the first woman to be honored.