EASTERN CONFERENCE SEMIFINALS - GAME 6
BOS Wins series 4-2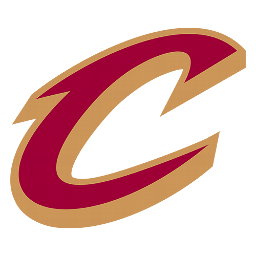 | | 1 | 2 | 3 | 4 | T |
| --- | --- | --- | --- | --- | --- |
| CLE | 22 | 27 | 18 | 18 | 85 |
| BOS | 25 | 26 | 25 | 18 | 94 |
LeBron's triple-double not enough as Celtics move on to face Magic
BOSTON -- The Boston Celtics sent LeBron James and the Cavaliers back to Cleveland to admire all of their regular-season accomplishments and ponder their future.
It's the Celtics who are still in the chase for an NBA title.
Kevin Garnett scored 22 points and added 12 rebounds, and Rajon Rondo had 21 points and 12 assists to beat Cleveland 94-85 in Game 6 on Thursday night and advance to the Eastern Conference finals. They'll play the Orlando Magic, who are undefeated in the playoffs.
"Winning is gratifying," Garnett said. "You're playing the best team in basketball; the challenge is there; you don't have to dress it up. One thing we don't lack is confidence. We're a veteran team and we understand when it's time to lock in as a group. I think we did just that. I think the experience is taking over."
Despite his sixth career playoff triple-double, James is headed for another early offseason after winning a second MVP award and leading the Cavs to an NBA-best 61 wins and a home-court advantage they never got to use.
"The fact that it's over right now is definitely a surprise to me," James said. "A friend of mine told me, 'I guess you've got to go through a lot of nightmares before you realize your dream.' That's what's going on for me individually right now."
This offseason is destined to define the future of the franchise -- and the rest of the NBA, too.
The LeBron watch began at 10:53 p.m., when Rondo dribbled out the last 14 seconds and the Celtics began celebrating their 4-2 victory in the best-of-seven series. James is eligible to opt out of his contract this summer, a move that would make the two-time MVP -- and zero-time NBA champion -- a free agent and set off a scramble for his services from New York to Miami to Los Angeles and, of course, back in Cleveland.
"I want to win. That's my only thing, my only concern," James said. "I've always prided myself -- it's all about winning for me and I think the Cavs are committed to doing that. But at the same time, I've given myself options to this point. Me and my team, we have a game plan that we'll execute and we'll see where we're at."
James scored 27 points with 10 assists, and his 19 rebounds matched a career-high and were the most he's ever had in a playoff game. But he also had nine turnovers, and he may have been hobbled by an elbow injury that limited him to dunks and short jumpers, going 8 for 21 from the floor overall.
"I just told him, 'Keep your head up, man. I've been there,'" said Garnett, who was a star without a title in Minnesota for more than a decade before joining the Celtics and leading them to their NBA-record 17th championship in 2008. "'You have a very, very, very bright future. Continue to work and make decisions based on you and your family."
Mo Williams scored 20 of his 22 points in the first half for the Cavaliers.
Boston's Paul Pierce scored 11 of his 13 points in the second half after playing just nine minutes -- and shooting 1-for-5 -- in the first with foul trouble. The Celtics had missed their first eight 3-point attempts when Pierce hit a 3 that gave them a 65-58 lead with 4:06 left in the third.
It was 67-61 when Rasheed Wallace hit a 3-pointer, and then Ray Allen stole James' pass and got the ball to Pierce for another 3 that completed a 16-4 run.
James hadn't made an outside shot before hitting back-to-back 3-pointers to cut it to four points, 78-74, early in the fourth quarter and force the Celtics to call a timeout. But Rondo drove for a layup, then set Pierce up for another 3. Pierce found Wallace for a 3-pointer and then Tony Allen's steal led to a Garnett dunk at the other end that sent the Cavaliers into a timeout to regroup, down 88-74 with 5:53 left in their season.
"You knew it was coming at some point with LeBron," said Celtics coach Doc Rivers, who reminded his players that they weren't good enough to take over the game. "That's what that timeout was about: to remind them that we can't do that, what LeBron was doing."
It was the second straight year Cleveland has finished the regular-season with the No. 1 overall seed, and the second in a row that they have failed to get out of the East. Last year, they lost to Orlando in the conference finals, an exit that left James so shaken he skulked off the court without shaking hands.
This year, he might not stop until he finds himself in a new city.
James seemed like he couldn't wait to slip off his Cavaliers jersey, pulling it off as soon as he reached the tunnel to the locker room. He casually flipped it to an attendant moments after he walked into the dressing room.
Brown said he wasn't ready to think about the future yet.
"Obviously, he's a heck of a talent and a great guy," he said. "But right now we just lost the series. I'm not thinking of that. It wouldn't be fair to everyone in that locker room to think beyond tonight."
Brown's future with the Cavs, too, appears uncertain. After a second straight postseason flameout, there's no guarantee management will bring him back for a sixth season.
Same goes for the hired guns brought in to help James. Shaquille O'Neal finished his first -- and maybe last -- season with the Cavaliers with 11 points against the Celtics. Antawn Jamison, acquired at the trade deadline from Washington, had five points.
The sold-out Boston crowd taunted James' every free throw with a chant of "New York Knicks!" and fans wore Knicks jerseys with his name on them. The only "M-V-P!" cheers were not for James, who was the league's best player in the regular season, but for Rondo, who was the best player in this series.
Game notes
The hottest T-shirt in the stands was a takeoff of the famous Barack Obama campaign poster with James' image and the caption, "Nope." ... Wallace was called for a technical foul in the second quarter. He had 14 in the regular season, but it was his first of the playoffs.