WESTERN CONFERENCE FINALS - GAME 2
LAL win series 4-2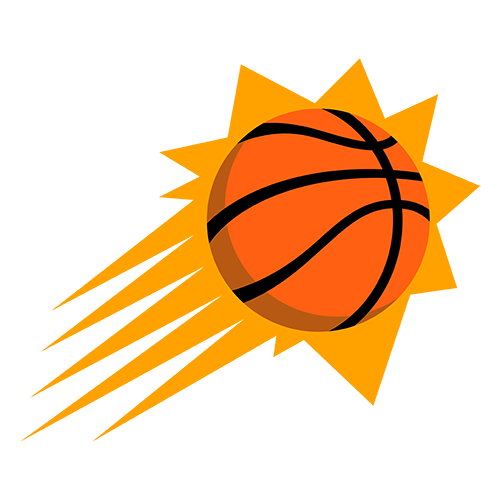 | | 1 | 2 | 3 | 4 | T |
| --- | --- | --- | --- | --- | --- |
| PHX | 24 | 32 | 34 | 22 | 112 |
| LAL | 36 | 29 | 25 | 34 | 124 |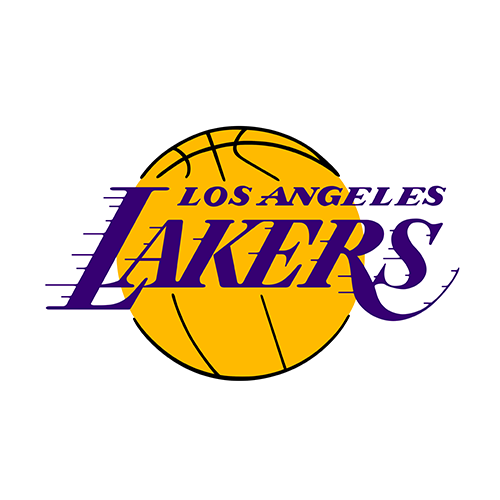 Lakers grab 2-0 lead in West finals as Gasol scores 14 in 4th
LOS ANGELES -- Whenever the Suns sent two defenders at Kobe Bryant, he coolly passed to an open teammate. When Phoenix loaded up down low against Pau Gasol, the Lakers picked them apart from the perimeter.
Los Angeles' triangle offense has the Suns running in circles after two terrific performances in the Western Conference finals -- and the defending champions' fans just couldn't help looking ahead to a possible grand finale against Boston.
Gasol scored 14 of his 29 points in the fourth quarter, Bryant had 21 points and 13 assists, and the Lakers roared away in the final minutes for a 124-112 victory Wednesday night to claim a series lead that seems much more daunting than 2-0.
Although the Lakers took no bows after hitting better than 57 percent of their shots and scoring a jaw-dropping 252 points in the series' first two games, it's clear Bryant and Gasol are leading a clinic in offensive hoops against one of the NBA's highest-scoring teams.
"We're shooting the ball very well, moving the ball really, really well," Gasol said. "Our bench is playing at a high level, and we're all stepping up."
After Bryant scored 40 points in 35 minutes in the series opener, the Suns tried to double-team him more regularly in Game 2 -- so last season's NBA Finals MVP racked up the most assists by a Lakers player in a postseason game since Magic Johnson in 1996.
Bryant's streak of six straight 30-point games ended, yet he capped his night as a creator by setting up Gasol for two tough baskets in the final minutes, with Gasol scoring with a flourish and drawing a foul each time.
"It makes the game a lot easier to have [Gasol] inside to catch and complete plays," Bryant said. "We're extremely well-versed in playing against teams that double and zone, things like that."
Ron Artest scored 18 points for the Lakers, who won their eighth straight playoff game and moved within striking distance of a tantalizing NBA Finals showdown with the Boston Celtics, who lead Orlando 2-0 in the East. For the second straight game, the chants rained down from the Staples Center crowd in the final minutes: "We want Boston!"
The Lakers remained unbeaten at home in the postseason despite a much-improved effort from the Suns, who lost the opener by 21 points. Phoenix tied it at 90-all heading to the final period of Game 2, but Gasol and Bryant flawlessly led the Lakers to another high-scoring victory, handing third-seeded Phoenix its first back-to-back losses since late January.
"It's really tough because we have so many guys on this team that can hurt you offensively," said Lamar Odom, who had 17 points and 11 rebounds. "When we get four or five guys going offensively, it seems like our defense steps up. We do a great job of using our quickness, cutting guys off and making it hard for teams as well as putting that offensive pressure on them."
Game 3 is Sunday night in Phoenix. But unless the Suns figure out a way to stop Los Angeles' versatile, poised offense, Beantown and Hollywood could be just a few days away from another chapter in their storied rivalry.
"We can't slow them down," Phoenix coach Alvin Gentry said. "I thought we played well offensively, but every time we tried to make an adjustment to slow them down offensively, they would go somewhere else. There's a good reason they're the world champs, but we'll keep plugging away, keep trying."
The Lakers have lost only one best-of-seven playoff series in franchise history after taking a 2-0 lead, winning the other 41. The 15-time champions haven't won eight straight games in the same postseason since their famous one-loss run through the 2001 playoffs.
"We still scored enough points tonight, but when they can score 120-something, that's asking the offense to score too much," said Phoenix's Steve Nash, who had 11 points and 15 assists. "If we're going to beat them, we've got to find a way to slow them down."
The crowd enthusiastically booed Amare Stoudemire, who on Tuesday belittled Odom's 19-point, 19-rebound performance in the opener as "a lucky game." Stoudemire appeared determined to back up his words with aggression, finishing with 18 points and six rebounds while Odom had another superbly lucky game off the bench.
Grant Hill scored 14 of his 23 points in the third quarter while Phoenix erased a 14-point deficit, playing with more efficiency and aggression than in Game 1. But the Lakers went back ahead by 11 midway through the fourth with a 9-0 run, and the Suns couldn't stop Bryant and Gasol from executing their two-man game to perfection.
"I was being effective and just finishing plays," Gasol said. "We just continued to go to it because it was working pretty well for us."
Jason Richardson scored 27 points for Phoenix, and Jared Dudley hit five 3-pointers.
Game notes
Lakers C Andrew Bynum appeared to be moving more fluidly, scoring 11 of his 13 points in the first half -- more than he managed in the previous three games combined, when his injured right knee began hindering him. ... Suns reserve Leandro Barbosa had blood on the back of his head after falling into the first row of cameras when his shot was blocked early in the fourth quarter. ... The Suns had more 3-pointers in the first half (6) than they managed in all of Game 1 (5).