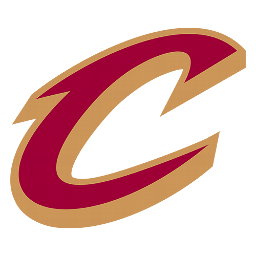 | | 1 | 2 | 3 | 4 | T |
| --- | --- | --- | --- | --- | --- |
| CLE | 20 | 24 | 23 | 25 | 92 |
| CHA | 33 | 24 | 24 | 20 | 101 |

Stephen Jackson scores 38 as Bobcats beat depleted Cavaliers
CHARLOTTE, N.C. -- Yells and grimaces have been replaced by slaps on the back and wide smiles. Freelancing and creativity have taken the place of forced shots and shot-clock violations.
And, at least for now, wins are being substituted for losses as Paul Silas remains unbeaten as Larry Brown's replacement in Charlotte.
Stephen Jackson scored 38 points, D.J. Augustin added 28 and the Bobcats moved to 2-0 under their interim coach with a 101-92 victory over the undermanned Cleveland Cavaliers on Wednesday night.
"Well, I'm the greatest coach in this industry!" Silas said, bursting into laughter. "Confidence is what I think is most important in basketball."
Where did that confidence come from? Getting freedom on offense, according to the players.
"It's a good feeling knowing the coaches are allowing you to use your brain and make basketball plays and not be sort of a robot out there," Jackson said.
Added Augustin: "Before, we were trying to run the play all the way through and getting shot clock violations and guys were just standing. Now guys are getting open shots and taking them."
Free from Brown's regimented style, the Bobcats built a big lead then survived a late Cleveland rally. It was similar to two nights earlier when they held off Detroit, a similar downtrodden team.
It didn't dampen the enthusiasm as Charlotte won consecutive game for only the second time.
"I think everybody is loving it right now," said Augustin, who has made 20 of 29 shots in two games since Brown was fired.
Cleveland's 15th loss in 16 games and its 13th straight on the road came as top scorer Mo Williams sat out with a left hip flexor strain. They didn't get through the third quarter before backcourt mate Daniel Gibson was lost to a thigh injury.
Add in foul trouble and a technical foul for Anderson Varejao and it spelled doom for the Cavaliers.
"Our margin for error is very slim, and when we get down 15 or 16 points, it's an uphill battle," coach Byron Scott said. "Tonight, basically that was our demise."
Cleveland did cut a 19-point third quarter deficit to 94-90 on Antawn Jamison's three-point play with 1:59 left. But Jackson's 3 on the next possession put it away for Charlotte.
Jamison scored 18 points and Ramon Sessions, one of the few remaining healthy guards, scored 22.
Jackson made 13 of 15 free throws, added six rebounds and four assists and had only two turnovers two nights after throwing it away nine times. Augustin hit 10 of 14 shots and the Bobcats got a boost when Gerald Wallace returned after missing five games with a sprained left ankle.
Wallace had nine points and 10 rebounds and even with Tyrus Thomas (wrist) sitting out, the Bobcats had more than enough to handle the Cavaliers, who played only eight men.
Scott said Williams was hurt in the fourth quarter of Tuesday's loss to Orlando and it stiffened up overnight. Rookie Manny Harris, not Sessions, replaced him in the starting lineup and had eight points on 3 of 9 shooting.
"Basically, we put him in for some energy," Scott said.
Without Williams and Joey Graham (calf) and with Christian Eyenga and Samardo Samuels playing in the NBA Development League, the Cavaliers had a thin bench that included Alonzo Gee, signed earlier this week.
Scott didn't want to play Gee until he practiced, but he was in before the game was 8 minutes old as Charlotte was in the midst of its decisive 21-4 run.
Gibson's injury further depleted the sinking Cavs, who struggled against Charlotte even when they had LeBron James. The Bobcats have won the past four meetings and six of the past eight in Charlotte.
And this loss came to Silas, who was James' first coach in Cleveland until he was fired in 2005.
Silas had been out of the league until last week, but has quickly helped Charlotte turn things around.
"I told those guys from the start that attitude, confidence, and going out there and playing are is what's most important," he said.
Game notes
Scott said Williams and Gibson would be questionable for Saturday's game against Chicago. ... Varejao had nine points, 10 rebounds and five blocks. "He's really improved offensively," Silas said of the lone player left from his Cleveland stint. ... After allowing Orlando to hit 19 3-pointers, Charlotte made 9 of 19 against the league's worst team in defending 3s. ... Bobcats C Kwame Brown went from starting Larry Brown's last game to not getting off the bench in Silas' debut Monday to being on the inactive list Wednesday. ... Jamison swished a 70-footer after the first-quarter buzzer.