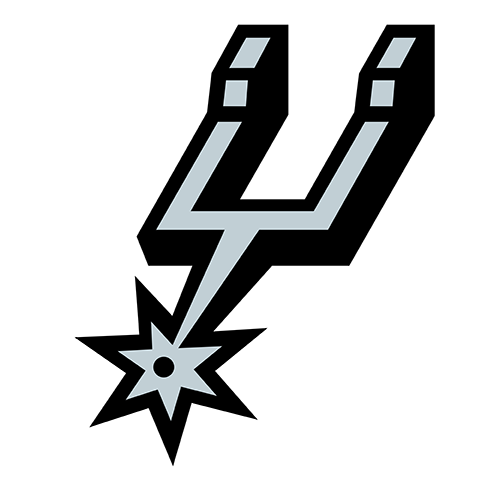 | | 1 | 2 | 3 | 4 | T |
| --- | --- | --- | --- | --- | --- |
| SA | 22 | 20 | 24 | 23 | 89 |
| LAL | 18 | 24 | 21 | 25 | 88 |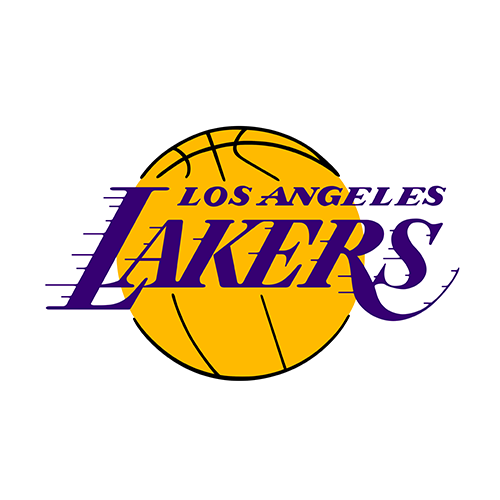 Antonio McDyess' tip-in beats buzzer as Spurs edge Lakers
LOS ANGELES -- Manu Ginobili had an open 3-pointer. Tony Parker made his teardrop drive through the lane. Tim Duncan finally shot a fadeaway jumper.
The Spurs' three stars all got their signature shots on San Antonio's final possession, and all three missed.
Thanks to Antonio McDyess, the Spurs still left this meeting of the conference's top two teams with another reason to believe they're the best in the West.
McDyess tipped in Duncan's missed jumper right before the buzzer, and the Spurs survived the Los Angeles Lakers' late rally for an 89-88 victory Thursday night.
"We all missed, and Dice saved us," said Parker, who scored 17 of his 21 points in the second half.
The game featured a full third of the West All-Star team that will take the Staples Center court Feb. 20, but a veteran journeyman forward's heads-up play decided the Spurs' second win over the Lakers this season.
"I was in the right place at the right time, and it bounced right to me," McDyess said. "I haven't had too many [buzzer-beaters]. I can probably count them on one hand, but this is a big one."
Richard Jefferson added 18 points for San Antonio in a defense-dominated meeting of two veteran teams hoping for another championship run.
San Antonio nursed a small lead through most of the second half until Lamar Odom's 3-pointer with 1 minute to play and Pau Gasol's free throws with 22.7 seconds left put the Lakers ahead.
After Ginobili and Parker missed shots they normally make, San Antonio twice got the ball back. Duncan's shot after an inbounds play then bounced high off the back rim, but McDyess eluded Odom and Kobe Bryant to tip it home an instant before the buzzer sounded on San Antonio's 12th win in 14 games.
"It bounced off, kind of like slow motion, and I was able to get my hand up," said McDyess, who finished with eight points and eight rebounds -- including six offensive boards.
Los Angeles held the Spurs scoreless in the final 1:53 -- until McDyess' improbable tip set off a joyous on-court celebration. Duncan and McDyess both were stunned when Duncan's fadeaway jumper missed.
"It felt really good on the release, and it was on line," said Duncan, who scored eight points on 3-of-12 shooting. "That's a bunch of emotions in like a second and a half."
Gasol scored 19 points after being selected to the All-Star team earlier in the day, and Bryant added 16 points on 5-for-18 shooting along with 10 assists and nine rebounds for the Lakers, who again came up small in a big game. The two-time defending NBA champions dropped to 1-5 against the four teams above them in the overall standings, including two losses to San Antonio.
"It was an ugly game," Bryant said. "When you've got two good defensive teams, for the most part it's going to be that way. I think both teams didn't shoot the ball particularly well. They shot it better in stretches than we did. We gave ourselves an opportunity to win the game, but they just got a great bounce. It bounced right to him."
Odom scored 10 of his 16 points in the fourth quarter for the Lakers, who lost three of four on their final homestand before the All-Star break, including Sunday's blowout loss to East-leading Boston. Los Angeles has lost eight home games already -- one more than the Lakers lost during the entire 2009-10 regular season.
"Mental toll? Not much," Bryant said. "I think it builds mental toughness."
All-Stars abounded at Staples Center: Bryant, the fans' leading vote-getter, was joined by Gasol, Duncan and Ginobili when the West reserves were selected earlier Thursday. Parker was left off the team, even though Duncan, the 13-time All-Star, thinks the French point guard deserves a spot more than Duncan.
"Tony was great," Spurs coach Gregg Popovich said. "He kept us together like he has all year long and just did a fantastic job."
Despite the Spurs' steady success and the Lakers' recent struggles, Popovich claimed before the game that Los Angeles is the best team in the West. Popovich credits the Spurs' superior record to the fewest injuries for any contending team.
Andrew Bynum had 10 points, 10 rebounds and a career-high six assists in his return to the Lakers' starting lineup after missing one game with a bone bruise in his knee.
But the Lakers had a downbeat ending to their final home date before a seven-game road trip leading up to All-Star weekend at Staples Center, which will be occupied by the Grammy Awards next week.
"It feels a lot better to have a chance to win the game than to lose by 10-plus points," Gasol said. "It's tough when you're struggling. We're hitting the road, and we'll have an opportunity to get it together and get back on the right track."
Game notes
The Spurs made the second of nine stops on their annual rodeo road trip. ... San Antonio's Gary Neal beat the first-quarter buzzer with an acrobatic, quick-release 15-footer from the baseline after grabbing a loose ball. ... Fans near courtside included Leonardo DiCaprio, Martin Lawrence, Jonah Hill, director Guillermo del Toro and Andy Garcia.
Regular Season Series
Series tied 2-2
crypto.com Arena
10:30 PM, February 3, 2011
Coverage: TNT
Attendance: 18,997
Capacity: 19,068
Referees:
Ken Mauer
Eli Roe
Courtney Kirkland
2022-23 Southwest Standings
2022-23 Pacific Standings