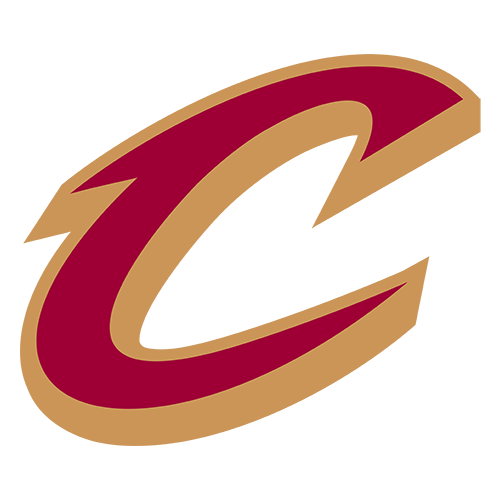 | | 1 | 2 | 3 | 4 | T |
| --- | --- | --- | --- | --- | --- |
| CLE | 28 | 21 | 24 | 23 | 96 |
| DAL | 29 | 30 | 18 | 22 | 99 |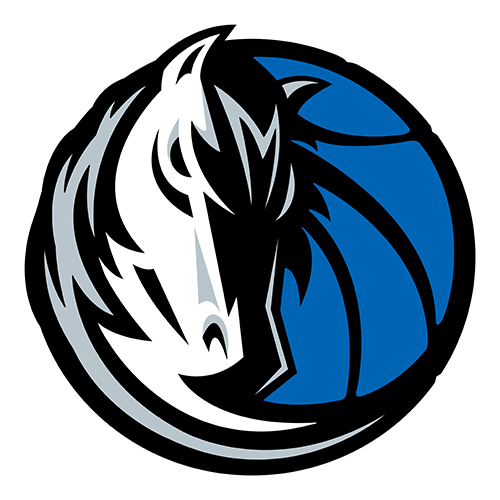 Mavericks run win streak to nine while extending Cavs' losing ways
DALLAS -- The Cleveland Cavaliers lost their way into the NBA record book in fitting fashion -- not with a blowout, but with the kind of head-slapping plays typical of a team that can't do anything right.
Like a 7-foot center losing a jump ball to a 6-foot-2 guard. And a decent outside shooter deciding to pass as time expired instead of putting up a potential tying 3-pointer.
The miscues doomed the Cavs to a 99-96 loss to the Dallas Mavericks on Monday night, making it 25 straight losses, the most in league history no matter how it's counted.
Cleveland set the single-season futility record a few days ago, but the league also keeps an overall losing streak record that takes into account skids stretched over two seasons. This topped that one, too, making the first year of the post-LeBron James era even more forgettable for the Cavaliers. The previous mark also was set by the Cavs, spanning the end of the 1981-82 season and the start of 1982-83.
"We're in the record books, we all know that, something we don't want to be a part of, but you can't go back and turn back the hands of time," forward Antawn Jamison said. "We've got to worry about moving forward. The most important thing is getting a win."
They had a chance to get this one, even against a team that came in with the NBA's longest active winning streak.
The Cavs led by seven in the first quarter, got down by 15, but kept clawing back. They tied it early in the fourth quarter, then were down only 80-79 when center Ryan Hollins lined up for a jump ball against Dallas guard Jason Terry.
It was an odd scene. Terry crouched a bit to get more leverage into his jump and his head was around the logo on Hollins' jersey. Yet the little guy got to the ball first, timing his jump so that he popped it to a teammate before it got up to Hollins. Terry actually hit it before the toss reached its peak, which is known as "stealing" a jump ball.
"Steal it? Well, I got two steals and I only remember getting one, so they must have given me one for that one," Terry said, laughing. "I don't know how I outjumped Hollins."
The Mavs stretched the lead back to 10 points, but the Cavs fought back again.
A turnover by Dirk Nowitzki with about 10 seconds left gave Cleveland the ball with a chance to tie. Anthony Parker had a good look at the basket from a few steps behind the top of the key and put up a shot that danced around the rim but refused to fall.
"It was right on the money, right on line when I let it go," Parker said. "I got my feet into it, my legs into it, had a good look, thought it was going down. Even when it hit the front end of the rim, I still thought it would hit the backboard and trickle in, but it didn't happen."
Jamison got the rebound with about 2 seconds left and passed to Jamario Moon for another 3-pointer. But Moon wanted Jamison to take it, so he passed the ball back.
Oops!
"Unfortunately, we didn't recognize the time situation. We weren't aggressive enough," Jamison said. "It's another way to come out on the other end of the stick."
Jamison and Moon put their hands on their heads, elbows out, in shame and disbelief. Hollins walked off with a towel stretched across the top of his head and the same pained look. It was Cleveland's fourth straight loss by seven points or less.
"Once you are in a funk -- I was in it my first two years -- it almost seems like you find a way to lose," Nowitzki said. "That last possession was a perfect example."
Terry scored 11 of his 23 points in the fourth quarter to make sure Dallas won its ninth straight and avoided the embarrassment of being Cleveland's streak-buster.
Shawn Marion had 17 points and 10 rebounds, and Nowitzki scored 12 while playing through a wrist injury sustained in the first half.
Tyson Chandler had 12 points and 11 rebounds, and Ian Mahinmi had 11 points and eight rebounds.
Peja Stojakovic had eight points and five rebounds over 20 minutes in his Dallas debut. He signed a few weeks ago, but had been rehabilitating a knee injury.
Cleveland's J.J. Hickson scored 26 points and Ramon Sessions had 19 points and 13 assists. Jamison scored 18 points and Christian Eyenga 15.
Since starting 7-9, the Cavs are 1-35. Their last win was on Dec. 18, more than seven weeks ago. Their only glimmer of hope is that the next seven games are at home, where their .227 winning percentage is more than double their success rate on the road.
"The guys are upset and rightfully so," coach Byron Scott said. "I like that fact that guys are caring about the fact that we're losing some close games."
Some of the frustration came out in hard fouls.
Hickson threw a screen that sent DeShawn Stevenson into the locker room for treatment and Hollins wrapped his arms around Chandler's neck on another play. Nothing more than a foul was called on either play. In the fourth quarter, Nowitzki seemed to retaliate with a near-punch on Sessions that also was called a regular foul.
"Punch? No," Nowitzki said. "It was nothing."
Game notes
Dallas missed its first eight shots. ... There was only one lead change, at the end of the first quarter. ... Dallas got more points from its bench than from its starters, while Cleveland had only 11 bench points.
Regular Season Series
DAL Wins 2-0
American Airlines Center
8:30 PM, February 7, 2011
Attendance: 19,875
Capacity: 19,200
Referees:
Bill Kennedy
Kevin Fehr
Brent Barnaky
2022-23 Central Standings
2022-23 Southwest Standings