| | 1 | 2 | 3 | 4 | T |
| --- | --- | --- | --- | --- | --- |
| CHA | 13 | 28 | 27 | 30 | 98 |
| SA | 24 | 34 | 32 | 19 | 109 |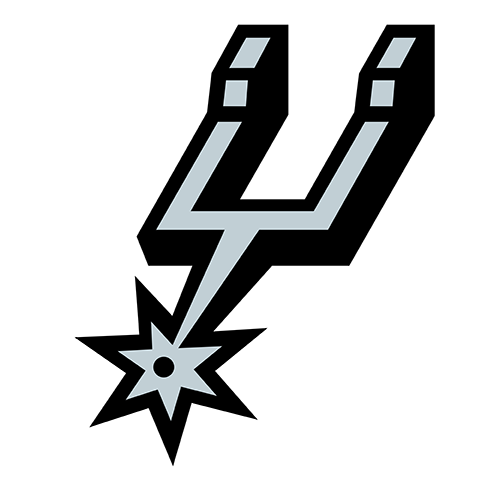 Tim Duncan rests but Spurs roll past sliding Bobcats
SAN ANTONIO -- Announcing that Tim Duncan would miss his first game all season, the San Antonio Spurs listed him on a pregame injury report as "trop vieux" -- French for "too old."
The NBA's winningest team can afford a sense of humor.
Steve Novak scored 19 points and the Spurs managed fine without Duncan against the skidding Charlotte Bobcats, riding their reserves to a 109-98 victory Saturday night.
The Spurs let the 34-year-old Duncan rest a night after they really needed him in a win at Dallas. Tony Parker had nine points -- after the Frenchman volunteered the wording for Duncan's night off.
"An excuse. I don't know why he's not playing," Parker joked.
The reason is the NBA-best Spurs trying to save their aging All-Star forward for the playoffs. Also looking toward the postseason is the Bobcats, even after losing their third straight and dropping to 28-41.
Gerald Henderson scored 19 points in Charlotte's ninth loss in 11 games. But the Bobcats remain just 1½ games behind Indiana for the No. 8 playoff seed in the East and play the Pacers at home Wednesday.
By then, Charlotte expects to get leading scorer Stephen Jackson back. Jackson didn't play against the Spurs because of a strained hamstring. And despite the loss, the Bobcats caught a break since the Pacers also lost Saturday.
"It's been like that for quite a while," Bobcats forward Boris Diaw said. "In a run for the playoffs, every game is going to be important. To get a 'W' is important, so it's frustrating."
Bobcats coach Paul Silas said that unlike the Spurs and Duncan, Charlotte sorely needed Jackson and his 18.9 points per game.
Duncan was the only Spurs player to start the team's first 68 games, having stayed healthy unlike recent years. Even though his role has greatly diminished and his averages are at career lows, Duncan remains a big reason why the Spurs (56-13) are on pace to surpass their franchise record of 63 wins set in 2005-06.
Spurs coach Gregg Popovich said the time has come to start thinking down the line. He didn't want to overextend Duncan on consecutive nights after scoring 22 points in 32 minutes against the Mavericks on Friday.
"It's late in the year and back-to-backs are probably not the best idea for some of our players at this point," Popovich said.
Rookie Tiago Splitter got his first NBA start in place of Duncan. The milestone started badly for the Brazilian, airballing his first free throw and driving his second one into the backboard. He settled down and finished with eight points on 4-of-6 shooting.
Manu Ginobili and Parker practically had the night off with Duncan. Ginobili had 11 points in 19 minutes.
Ginobili doesn't foresee having many other games to rest, even if the Spurs wrap up the West's top seed.
"We might see one game or two," Ginobili said. "We got to keep in shape and keep playing. Because when you realize the playoffs are here you don't want to lose your conditioning."
A night after the Big Three scored 80 in the 97-91 win over Dallas, San Antonio's reserves picked up the slack this time. Gary Neal scored 15 and George Hill had 12.
The Spurs tied a season high for made 3-pointers, going 17 for 34 from long range. Charlotte attempted only six and made two.
The Bobcats struggled to find offense early without Jackson. They shot just 29 percent in the first quarter and trailed by as much as 26. That deficit haunted the Bobcats in the fourth when they still couldn't get close despite a 12-2 run.
Diaw scored 16 points and D.J. White had 13 for the Bobcats.
"Tim Duncan didn't play tonight, but they really didn't need him," Silas said. "But [Jackson], we do."
Game notes
Silas said Jackson tweaked his hamstring the previous night in a loss at Oklahoma City. ... Spurs F DeJuan Blair sprained his left wrist in the first half but returned after getting it taped up.
Regular Season Series
SA Wins 2-0
AT&T Center
Attendance: 19,075
Capacity: 18,354
Referees:
David Guthrie
Mike Callahan
Josh Tiven
2022-23 Southwest Standings