| | 1 | 2 | 3 | 4 | T |
| --- | --- | --- | --- | --- | --- |
| MIA | 24 | 18 | 28 | 20 | 90 |
| CLE | 24 | 29 | 22 | 27 | 102 |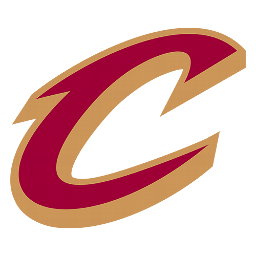 Cavaliers withstand LeBron James' triple-double to knock off Heat
CLEVELAND -- As he left the arena, Cavaliers coach Byron
Scott smiled and accepted fist bumps and congratulations from
security guards lining the hallway.
"Coach," one of them said, "we're going to talk about this
one all summer."
And probably for many more.
Cleveland got the win it wanted most.
Take that, LeBron.
Despite blowing a 23-point lead, the Cavs battled back to beat
the Miami Heat 102-90 on Tuesday night, getting a small dose of
satisfaction against James, the franchise's biggest star who was
making his second homecoming visit to Cleveland since bolting last
summer.
J.J. Hickson scored 21, Anthony Parker scored 20 and unsung
center Ryan Hollins threw around his weight for the Cavs, who were
embarrassed by the Heat 118-90 on Dec. 2 -- a night when Cleveland
fans unleashed pent-up hatred on James, the native son who scorned
them.
This time, it was James who left the floor beaten. He finished
with 27 points, 12 assists and 10 rebounds and had to endure
another night of constant booing from fans who once cherished his
every move but now view him as a bitter enemy for betraying them.
James took the loss in stride, giving the Cavs credit they
deserved.
"Anytime we play anybody, we know we're going to get the best
out of them," James said. "They came out and played extremely
well. It was a good win for them."
It was more than that for Cleveland.
James' departure was a crippling blow to a city that hasn't
celebrated a championship since 1964, and a region desperate for
something positive to happen.
For at least one night, Cleveland rocked again.
"This was for the fans and for their support," Cavs guard
Daniel Gibson said. "They've stayed behind us and this was a way
of saying thank you."
In the closing seconds, the sellout crowd of 20,562 cut loose at
a victory even the most loyal Clevelander couldn't have imagined.
Cavs owner Dan Gilbert, who accused James of quitting in last
year's playoffs after the two-time MVP announced he was joining
Dwyane Wade and Chris Bosh in a poorly conceived TV special,
high-fived anyone within reach.
Gilbert also posted on Twitter, "Not in our garage!!" a reference to James' difficulty passing through security at Quicken Loans Arena earlier Tuesday.
On the floor afterward, Parker, whose last 3-pointer with 2:47
left capped a 12-0 run and put the Heat away, addressed Cavs fans.
"You guys deserve it," he said as the fans erupted.
Later, Parker said the Cavs were out to fix what went wrong on
Dec. 2.
"The first time we played them here, we were embarrassed and
they took a little from us," he said. "This is the night that we
wanted to get that back, for us, but more for the fans. That was
great getting it back for them."
The Cavaliers were a different team -- literally -- from the one
that laid down against the Heat here in December. Injuries and
trades have reduced Cleveland's roster to a shell of the one James
played with and helped win 60 games last season.
The Heat rallied from a 71-48 deficit, tying it at 83-all on
Mike Bibby's seventh 3-pointer with 7:03 left. But Miami, which
wasted a chance to move into second place in the Eastern Conference
standings, went scoreless for 4:24, allowing the Cavs to get just
their 15th win -- and most lopsided this season.
Wade added 24 for the Heat, who had their winning streak stopped
at five.
Cleveland shot a season-high 56 percent from the field, a number
that made coach Erik Spoelstra's skin crawl.
"The majority of time in this league you get what you deserve
and we got exactly what we deserved," Spoelstra said. "They
played harder than us. They came out with much more desperation and
sense of urgency. This pattern started two games ago, and we're a
little confused what our identity is."
Baron Davis made his first start since coming to Cleveland in a
trade, and the veteran scored 10 points and provided floor
leadership. The Cavs also got a big lift from Hollins, who had 13
points, three blocks and played physically -- something none of
Cleveland's players did in December.
Hollins stopped one of Wade's drives with an elbow, exchanged
words with Miami's guard and knocked James' headband off under the
basket.
"I feel like if they're more concerned about me, then that's a
good thing for our team," Hollins said. "That's the way I wanted
to play tonight."
There wasn't the same venom and hatred that shrouded James'
first visit four months ago. The crowd was energetic but not as
outwardly angry toward James, who was booed every time he touched
the ball. Security was extremely high, but there were no reported
incidents.
The teams took turns going on extended runs in a wild,
back-and-forth third quarter.
Cleveland scored 18 straight and opened a 71-48 lead, sending
their fans into a frenzy and putting the Heat in a deep hole. But
Miami was a long way from done as Wade hit a pair of 3-pointers and
scored 10 points in a 19-1 spurt that pulled the Heat within 72-67
on James' jumper.
Christian Eyenga's 3-pointer with 2 seconds left put the Cavs
ahead 75-67. James flung a 3-pointer from a few steps beyond
halfcourt to end the quarter, a shot that was initially ruled no
good but changed after the officials reviewed TV replays between
periods and determined there was a clock malfunction.
After the game, the NBA released a statement saying the shot
actually should not have counted, but it was too late to change the
score.
James arrived at the arena that was his pro basketball home for
seven seasons at 5:12 p.m. Wearing headphones and a shirt with the
inscription: "Long Live The King," James went through security
and waved to a few guards before ducking into the visitor's locker
room for the second time.
James wasn't sure what he would be facing, but he was confident
things would not be nearly as hostile as his previous visit.
"I expect the worst," he said. "But worse than last time,
Dec. 2? No."
He got something else he didn't expect.
Game notes

Heat F Mike Miller sat out with a bruised knee that
Spoelstra described as "slightly sprained." Miller will be
re-evaluated when his knee "calms down," Spoelstra said. ...
During a timeout in the second quarter, a fan made a 3-pointer and
won $10,000. ... Miami plays its next three at Washington,
Minnesota and New Jersey, teams with a combined 58-162 record.
Information from The Associated Press was used in this report.
Regular Season Series
MIA Wins 3-1
Rocket Mortgage FieldHouse
7:00 PM, March 29, 2011
Coverage: NBA TV
Attendance: 20,562
Capacity: 19,432
Referees:
Ed Malloy
Gary Zielinski
2022-23 Southeast Standings
2022-23 Central Standings