EASTERN CONFERENCE 1st ROUND - GAME 5
CHI Wins series 4-1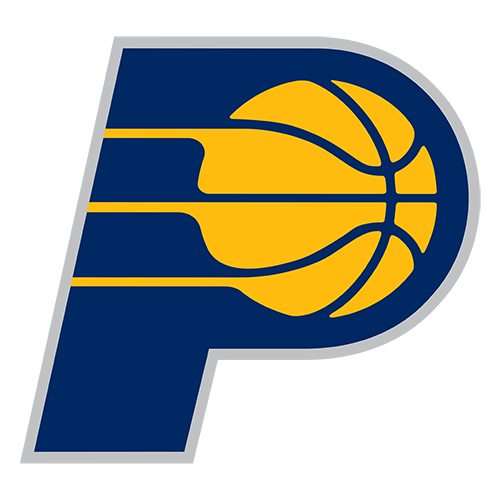 | | 1 | 2 | 3 | 4 | T |
| --- | --- | --- | --- | --- | --- |
| IND | 25 | 21 | 19 | 24 | 89 |
| CHI | 36 | 18 | 30 | 32 | 116 |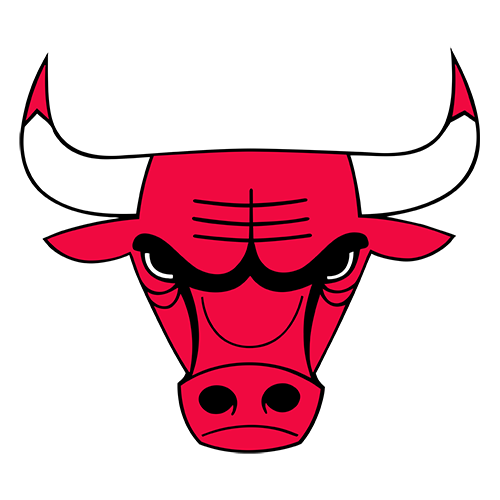 Derrick Rose, Bulls advance by pounding Pacers in Game 5
CHICAGO -- Sitting on the bench with four fouls and his team struggling, Derrick Rose pleaded with his coach to put him back in the game.
Chicago coach Tom Thibodeau took the risk and his All-Star guard responded, lifting the Bulls to the second round.
Rose scored 25 points, Luol Deng added 24 and Chicago finally played like a top seed, knocking off the Indiana Pacers 116-89 in Game 5 to wrap up their first-round playoff series Tuesday night.
The top-seeded Bulls can breathe a little easier after getting a dominant performance by their MVP candidate and an emphatic win that came on the heels of four dramatic games.
They can also turn their attention to the Eastern Conference semifinals, where they'll meet Atlanta or Orlando.
"Speechless right now," Rose said. "I really can't believe it. It's a great accomplishment. I'm happy for my teammates, happy for my coaching staff. They did a really great job."
Rose seemed just fine after spraining his left ankle in Game 4. He had it taped and acknowledged he was a bit apprehensive at first, but he wound up hitting 8 of 17 shots. He dominated in the early going and came up big in the third after the Pacers pulled within four. He scored 10 points over the final six minutes after returning with four fouls, and Chicago ended the quarter on a 23-8 run to blow the game open.
The Bulls hit 14 of 31 3-pointers, including five by Keith Bogans (15 points) and three each by Deng and Rose. Deng also had seven assists and six rebounds.
Joakim Noah added 14 points and eight rebounds, and the Bulls won a playoff series for the first time since they swept Miami in the first round in 2007 and only the second time since the championship era. It was clearly their most impressive performance of the postseason even though Carlos Boozer scored just two points.
"All year long, we've focused in on going step by step," Thibodeau said. "I think once you start skipping steps and looking at all the other stuff, that's when you get lost. So we knew we were capable of playing better, although when you look at the series, to be up 3-1, you've got to do a lot of things well, too."
Danny Granger scored 20 for the Pacers and had some strong words afterward for Noah. He accused Noah of throwing elbows that ultimately led to a technical foul for A.J. Price after an altercation with Tyler Hansbrough and an ejection by Josh McRoberts later in the game.
"He's a dirty player, honestly," Granger said.
"Everyone knows in the league Jo is not dirty," Deng countered.
Hansbrough had 14 points and 11 rebounds, but the Pacers trailed the entire way and committed 21 turnovers.
The Pacers had just scored seven straight to pull within 61-57 midway through the third with Rose on the bench with four fouls when the Bulls put them away.
Taj Gibson actually started the barrage with a 19-footer. Rose, who had just returned, then went to work.
"They made a run and got it close, but we made a run and it really became contagious," Deng said. "Guys were just hitting shots and we moved the ball really well."
Rose hit a 3-pointer, blocked Hibbert down low, and hit another 3. Then, he stole the ball from Darren Collison and got fouled on the break, hitting one of two free throws to make it 70-57 with 4:32 left in the quarter.
Rose nailed another 3 two minutes later to make it 75-60, and Bogans buried two more as the lead hit 82-65 with 42 seconds left.
"The biggest challenge is they're good at countering everything you throw at them," Pacers interim coach Frank Vogel said.
They tried trapping again. They tried running him off picks. It didn't matter, though.
"Derrick Rose puts a lot of pressure on you to change your style," Vogel said.
Things took a nasty turn in the closing seconds of the third when McRoberts threw an elbow at Noah and got ejected.
The two were starting to run the other way after a missed 3-pointer by Rose. McRoberts said he was elbowed in the throat by Noah and was simply retaliated when swung his right elbow. That blow missed, but McRoberts got called for the flagrant foul 2 and got tossed.
"I was trying to shove back to defend myself," he said.
Noah, who hit both free throws with 2.5 seconds left to make it 84-65, said: "I wasn't dirtier than anyone else. It was a battle down there. I wasn't trying to hurt anybody. I was just trying to win."
The series win is another big step for a rebuilt team that leaped into the championship picture, igniting the fan base in a way not seen since Michael Jordan and Scottie Pippen were leading the way.
How they got here is well documented:
• The firing of coach Vinny Del Negro and hiring of Tom Thibodeau after back-to-back 41-win seasons and first-round exits;
• The roster overhaul that brought in Boozer and a deep rotation after LeBron James, Dwyane Wade and Chris Bosh joined in Miami;
• The continued climb of Rose from Rookie of the Year to All-Star to possible MVP.
Where they go from here remains to be seen. This much is certain, though. Anything less than a deep run would be a disappointment, and the Bulls can exhale for now.
The Pacers, meanwhile, can take some satisfaction knowing that they improved in the latter half of the season after Vogel replaced Jim O'Brien, then pushed the Bulls before bowing out.
"One thing he did well is we became a team under him," Hansbrough said.
Game notes
Boozer felt his right big toe pop when he scored early in the second quarter. X-rays were negative.