WESTERN CONFERENCE 1st ROUND - GAME 6
MEM Wins series 4-2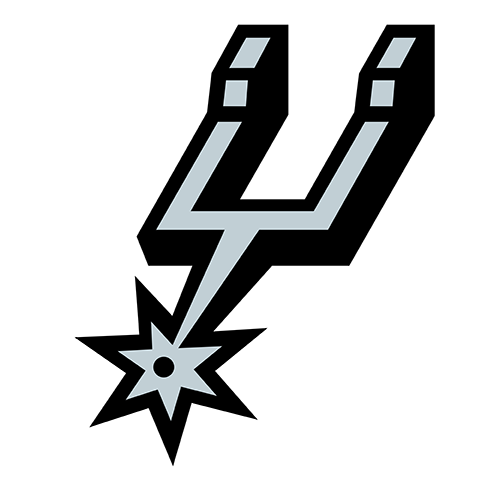 | | 1 | 2 | 3 | 4 | T |
| --- | --- | --- | --- | --- | --- |
| SA | 16 | 27 | 23 | 25 | 91 |
| MEM | 24 | 22 | 24 | 29 | 99 |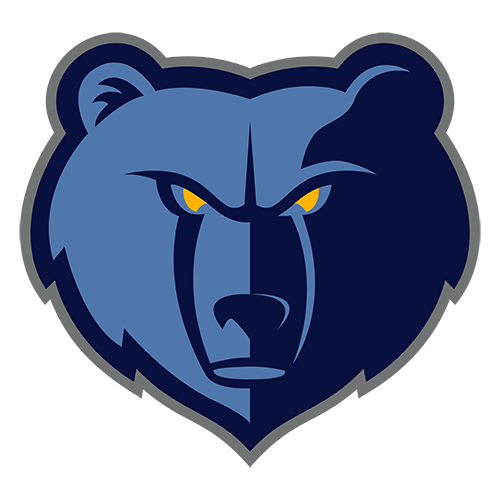 Grizzlies hold on, win series 4-2 to stun top-seeded Spurs
MEMPHIS, Tenn. -- These Memphis Grizzlies just keep making NBA history -- and believers.
Zach Randolph had 31 points and 11 rebounds and the Grizzlies advanced to their first Western Conference semifinals and made NBA history in knocking off the top-seeded San Antonio Spurs 99-91 on Friday night.
Memphis had been the franchise best known for empty seats and the unenviable NBA mark for playoff futility at 0-12 after being swept in its first three appearances. This time, a third straight sellout crowd cheered every basket with a couple of signs begging the Grizzlies to "Finish Them" in a town desperately needing a hero.
The Grizzlies needed 10 seasons in Memphis, but they have become just that as the second No. 8 seed to upset a No. 1 seed since the NBA expanded the opening series to a best-of-seven.
Now Memphis coach Lionel Hollins sees a great opportunity for the Grizzlies to do something really special.
"Not a lot of people knew about us coming in, but we certainly have made some noise and turned some heads and got some attention that probably wouldn't have been given to us if we'd lost this series," Hollins said. "We'd just be another eight seed losing to the No. 1 seed."
They will open the second round in Oklahoma City on Sunday.
Marc Gasol had 12 points and 13 rebounds for Memphis. Tony Allen added 11 points, and rookie Greivis Vasquez had 11 off the bench playing 24 minutes with Mike Conley in foul trouble most of the game.
Tony Parker led San Antonio with 23 points, Manu Ginobili had 16, Tim Duncan 12 and Antonio McDyess 10.
The Spurs led twice at 2-0 and again at 80-79 when McDyess hit a 15-footer with 4:41 left.
That's when Randolph, the man cast off and unwanted before he arrived in Memphis in the summer of 2009, took over and scored 17 of the Grizzlies' 29 points in the fourth quarter.
"From a pick-me-up perspective, we just got on his back, and we rode him like he was an English warhorse," Hollins said. "He was really carrying us, We were just hanging on."
Randolph scored 10 of the next 14 for Memphis, with his hook putting Memphis ahead to stay at 81-80. Conley added a jumper, then Randolph hit a fallaway jumper, two free throws and another fallaway jumper for an 89-82 lead with 1:55 left. Randolph went to the bench to a huge cheer with 3.4 seconds left.
"Emotion is high, not just for the Memphis Grizzlies but for the whole city of Memphis and the fans," Randolph said. "It's something. It's a great accomplishment. We've got to be happy. We should be happy. But it's a quick turnaround. We've got a game Sunday, and we have to get ready."
The Spurs, winners of 61 games in the regular season and the dynasty with four NBA titles with Duncan, turned the ball over three straight times while Randolph was putting away this franchise's biggest win. One desperate pass from Ginobili went right off Parker's hands.
"We played well all season long," Parker said. "As you know, it doesn't mean anything if you don't play well in the playoffs, and overall Memphis played better than us. Have to give them credit. Had a chance at the end, up one, 5 minutes to go. We didn't make the plays we needed to play."
San Antonio had gotten a reprieve with Gary Neal's clutch 3 getting the Spurs to overtime as they staved off elimination Wednesday night. But the Spurs talked of how lucky they were to pull out a game when they had their bags packed for the offseason.
"We were hoping at some point that they would fold under the pressure, make some mistakes through that pressure and they didn't," Duncan said. "They did the exact opposite. They made every play they needed to make, they took care of the ball, they got the shots they wanted to get, and their guys made the shots when they needed to."
Ginobili also had a big shot to help the Spurs stay alive. This game, he had an even more amazing shot, beating the buzzer at the end of the third quarter as he tossed up the ball from half court off balance and trying to beat the clock. He had been 3 of 10 from the floor before that lucky attempt pulled the Spurs to 70-66.
Forward Shane Battier called it a perfect team effort by the Grizzlies against a team in the Spurs that never quit.
"Those guys are like vampires. We're trying to kill them, but they kept getting up. We kept missing the heart," Battier said. "When [Matt] Bonner is hitting bank 3s and Ginobili is hitting a halfcourt shot at halftime, 'You're saying, 'Gosh, go away. Please go away.'"
It just wasn't enough for a team that couldn't beat the Grizzlies in Memphis during the regular season and or the postseason. The Spurs ended this season dropping nine of the last 10 on the road and 16 of the last 19 in the postseason away from San Antonio.
Asked if this was a big upset, Spurs coach Gregg Popovich defended the strength of the Western Conference.
"It doesn't matter what your seeding is in the West. As has been evidenced year after year, we all know that everybody's basically as good as everybody else," Popovich said.
The Grizzlies were criticized for ending the regular season with two losses. Hollins rested Randolph and Allen with critics accusing them of trying to avoid the Lakers and draw the Spurs.
Popovich credited Memphis' athleticism with really hurt a team that had been the NBA's best 3-point shooters. The Spurs shot only 31 percent through the first five games and were just 5-of-22 Friday night.
"They closed out really well, sagged in the paint and were still able to close out on shooters, and it's a credit to them," Popovich said.
Parker opened the game with a pair of free throws, then the Grizzlies took over. Allen scored on a floater in the lane, Randolph tipped in the ball as the start of 10 straight points by the Grizzlies. That prompted Popovich to scream at a referee for a timeout. But Vasquez and Allen scored for a 14-0 spurt before Parker finally answered with a layup.
For Memphis, it was almost as dominant as the third quarter of Game 4 when the Grizzlies outscored the Spurs 30-15. This time, the Spurs didn't score from the floor for the first five minutes as the Grizzlies opened with a 28-16 lead after the first 12 minutes and led by as much as 14. The Spurs had six turnovers in the period.
Duncan, who turned 35 on Monday, looked every bit of those years early as he almost stumbled trying to drive to the basket. He later added an emphatic dunk that pulled the Spurs within 46-43 at halftime.
Game notes
Memphis hadn't scored more than 44 points in the paint in the series until Friday night. The Grizzlies outscored San Antonio 62-38 in the paint and outrebounded them 43-32. ... The Grizzlies even had a big edge at the free throw line, 22 of 30, compared to 12 of 14 for the Spurs.