NBA FINALS - GAME 4
Series tied 2-2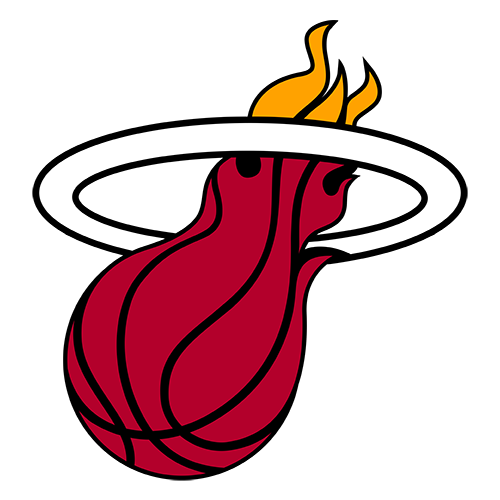 | | 1 | 2 | 3 | 4 | T |
| --- | --- | --- | --- | --- | --- |
| MIA | 21 | 26 | 22 | 14 | 83 |
| DAL | 21 | 24 | 20 | 21 | 86 |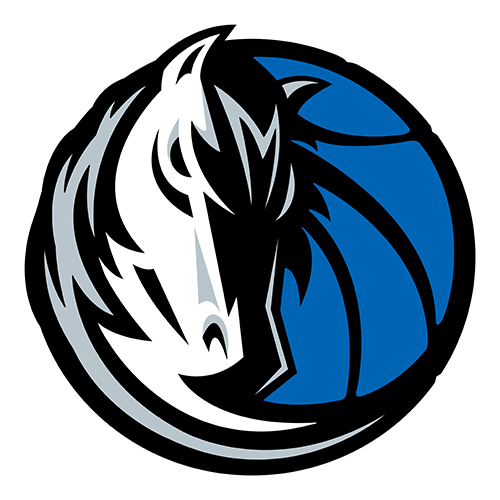 Dirk Nowitzki fights off fever to rally Mavs past Heat, even Finals at 2
DALLAS -- Coughing and wheezing, his temperature spiking to 101, worn out from hardly sleeping the night before, Dirk Nowitzki went through three miserable quarters in Game 4 of the NBA finals.
Yet the fourth quarter was his time to shine. Again.
And now the Dallas Mavericks and Miami Heat are starting over in the NBA finals, this best-of-seven series reduced to a best-of-three.
Nowitzki fought through a sinus infection and everything else that ailed him and his team to power a 21-9 run over the final 10:12, lifting the Mavericks to a memorable 86-83 victory Tuesday night.
In the final period, Nowitzki scored 10 of his 21 points -- including a driving right-handed layup that spun in off the backboard with 14.4 seconds left -- and grabbed five of his 11 rebounds as Dallas pulled off its second stunning finish this series.
"Just battle it out," Nowitzki said, sniffing throughout his postgame interview with his warm-up jacket zipped all the way up, still in his uniform instead of changing into street clothes like the NBA prefers. "This is the finals. You have to go out there and compete and try your best for your team. So that's what I did."
The Mavs avoided going down 3-1, a deficit no team has ever overcome in the finals, and guaranteed the series will return to Miami for a Game 6 on Sunday night.
Game 5 is Thursday night in Dallas, and Nowitzki vowed to be ready.
"There's no long term," Nowitzki said. "I'll be alright on Thursday. ... Hopefully I'll get some sleep tonight, take some meds and be ready to go on Thursday."
Nowitzki wasn't as dominant as Michael Jordan when he scored 38 points despite a 103-degree fever in Game 5 of the 1997 finals -- but it was that kind of performance down the stretch. With everyone knowing he wasn't at full strength, the Mavs still ran their offense through him in the fourth quarter, and he delivered, making 2 of 6 shots and all six of his free throws.
If the Mavericks wind up winning their first championship, what Nowitzki's done this series will go down among the greatest. Remember, in Game 2 he bounced back from a torn tendon in the tip of his left middle finger to score the final nine points in Dallas' 22-5 rally, including two left-handed layups among his final three baskets.
"The average person, you know, has sick days and battling 100-something (fever), it's just tough to get out of bed," Dallas center Tyson Chandler said. "This guy is playing against the best athletes in the world."
What Nowitzki did grows in stature when compared to how meek a healthy LeBron James played.
James made only 3 of 11 shots -- a tip-in during the first quarter, then a 15-foot jumper and a breakaway dunk in the third quarter. Not only did he fail to score in the fourth, he took only one shot while playing all 12 minutes.
He finished with eight points, ending a double-figure scoring streak of 433 consecutive games, regular season and postseason. It was his fewest points ever in the playoffs.
"I've got to do a better job of being more assertive offensively," said James, who nonetheless contributed nine rebounds and seven assists. "I'm confident in my ability. It's just about going out there and knocking them down."
Dwyane Wade led Miami with 32 points, but missed a free throw with 30.1 seconds left and fumbled an inbounds pass with 6.7 seconds left. He knocked the ball back to Mike Miller for a potential tying 3-pointer, but it wasn't even close to hitting the rim. Fans jumped to their feet and began roaring as soon as they could tell the ball was off-target.
Dallas players savored it, too, except for Nowitzki, who walked off looking somewhat sullen, obviously ready for a hot shower and a warm bed.
His illness hit Monday night. After struggling to get any rest, he showed up for shootaround but hardly did anything.
His condition was kept a secret, and he helped keep it that way by hitting his first three shots. Then he missed 10 of 11 and it was obvious something was wrong. The biggest giveaway: he also missed a free throw for the first time since Game 4 of the conference finals.
The Heat didn't know, and didn't care.
"There is not an illness report before the game or anything," Miami's Chris Bosh said. "I've never been out there and somebody pointed and said, 'He's got a fever!' "
Mavs coach Rick Carlisle tried resting Nowitzki as much as he could. During timeouts, he stayed in his chair as long as possible, trying to conserve every ounce of energy.
"You've got a guy that's 7-foot, there's a different kind of toll it takes on your body when you're sick," Carlisle said. "Everyone could tell looking at him that he labored."
This series is now more fascinating than ever. It just went from two games decided by two points, the first time that happened in the finals since 1998, to being settled by three points.
Coming into this game, the Heat felt they should have been up 3-0. The Mavs felt they should have been up 2-1. This game was all about figuring out whether Miami was going to runaway with the championship, as many have expected since "The Decision" last summer, or if the plucky veterans from Dallas really had what it took to be champs for the first time.
Now it's 2-2. Both teams are 1-1 at home, and all those stats about who wins under various circumstances seem pretty moot.
The folks in the NBA office and at ABC are loving it the most. Ratings already have been setting records and they're sure to be up again, with interest for Game 5 higher than ever.
"This series is a jump ball," Heat coach Erik Spoelstra said. "These guys live for these type of moments. It's about execution and disposition in the fourth quarter, being able to close out. We have a golden opportunity in the next game."
Miami seemed to have taken control when it went ahead 74-65, its biggest lead of the night. Then Dallas went to a zone and the Heat struggled.
They scored a series-low 14 points in the fourth quarter, committing six turnovers and making only 5 of 15 shots. They actually made their first two, so they missed 10 of their final 13.
Jason Terry -- who kick-started Dallas' Game 2 comeback with six straight points, but was 0 for 7 in the fourth quarter of the other two games -- got the Mavs going with consecutive baskets. He capped the winning rally with two free throws with 6.7 seconds left that forced Miami to need a 3-pointer to force overtime.
"These are two teams trying to figure out a way to make plays down the stretch," James said. "We've seen in this series a seven- or eight-point lead is nothing. You just got to continue to execute offensively, continue to grind defensively, and put yourself in the best possible chance to win late."
Carlisle shook up Dallas' lineup, starting J.J. Barea instead of DeShawn Stevenson, and made Brian Cardinal the primary backup for Nowitzki, instead of Peja Stojakovic. Like his late move to the zone, these changes worked out quite nicely. He also made an adjustment after Miami grabbed nine offensive rebounds in the first quarter; the Heat got just six more.
Stevenson scored 11 points, his first time in double-digits since Feb. 2. Cardinal drew a charge on James early and provided seven solid minutes, giving Nowitzki much-needed rest.
Terry scored 17, Shawn Marion 16 and Chandler had 13 points and 16 rebounds.
Backup center Brendan Haywood returned to the lineup after missing Game 3 with a hip injury, but lasted only 3:05. Chandler could tell he was hurting and jumped off the bench to go back in.
"I told Coach, 'You have to get me back out there, I will play 48 (minutes) if I need to,' " Chandler said.
Game notes
Bosh scored 24 points. Other than Miami's three superstars, none of the Heat scored more than six. ... Of the last 26 times the finals have been tied at 2, the Game 5 winner has won it all 19 times. Last year was among the exceptions, with the Celtics winning Game 5 and the Lakers taking the last two. ... The 2006 finals between these teams also was tied 2-2, but Miami overcame an 0-2 deficit to win four straight. ... This was Wade's fifth 30-point game of the playoffs.