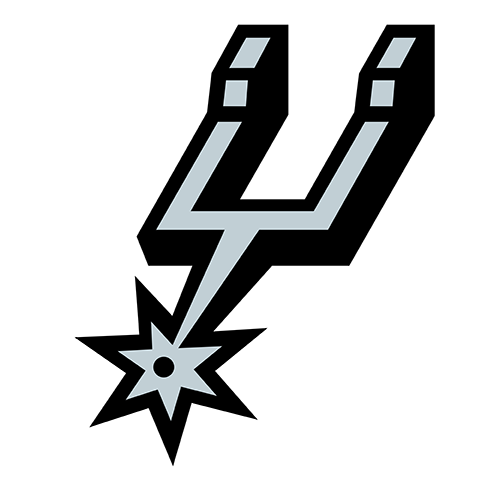 | | 1 | 2 | 3 | 4 | T |
| --- | --- | --- | --- | --- | --- |
| SA | 22 | 26 | 21 | 27 | 96 |
| OKC | 24 | 30 | 37 | 17 | 108 |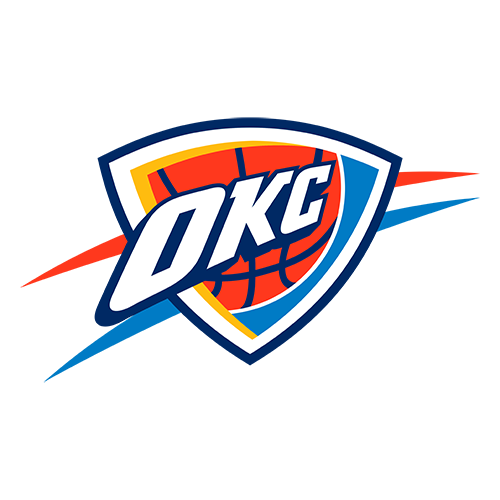 Thunder become first team this season to win 3 games in 3 nights
OKLAHOMA CITY -- The Oklahoma City Thunder became the first
team to win three games in three nights during the NBA's condensed
schedule this season, and they managed to make it look easy.
Kevin Durant had 21 points and 10 rebounds, reserve James Harden
scored 20 and the Thunder rested their starters throughout the
fourth quarter in a 108-96 victory against the San Antonio Spurs on
Sunday.
"I just think the big thing was not to dwell on it and not make
too much out of it. It's not sometimes as bad as people think,"
said Nick Collison, who had his first double-double by recording
season bests of 12 points and 10 rebounds.
"I'm glad it happened earlier in the year. I think that was a
positive but I think we all felt fine."
The Thunder were also able to rest their starters throughout the
fourth quarter on the front end of the back-to-back-to-back after
leading Houston by 21 through three.
This time, they outscored San Antonio 37-21 in the third to
build a 22-point cushion.
"I knew our guys were going to compete and they were going to
give everything they had for the three games. You were hoping that
you could win them all," Oklahoma City coach Scott Brooks said.
"Fortunately for us, we did."
The Spurs, already without Manu Ginobili because of a broken
left hand, played without point guard Tony Parker after he came out
of the game and walked to locker room midway through the third
quarter. He returned to the bench a few minutes later, and a team
spokesman said Parker was fine and could have played.
DeJuan Blair also pulled himself from the game after he cramped
up just after halftime. He didn't come back either.
Gary Neal, who scored a team-high 18 points, would not let their
absences be an excuse.
"I just think a couple turnovers here, and their athletes were
able to get out and run the lane, and the score ballooned on us,"
Neal said.
Parker left near the beginning of a 25-8 run that put the game
away for Oklahoma City.
Russell Westbrook hit a driving layup and then set up Serge Ibaka for a three-point play to start it, and rookie Reggie Jackson's 3-pointer with 7 seconds left in the third quarter
stretched the lead to 91-67.
Oklahoma City outscored San Antonio 13-0 in fast-break points in
the quarter. The Spurs had a 15-8 advantage the rest of the game.
"One of our keys to the game was transition defense. In that
third quarter, they got started with the transition with Russell
and before you knew it, it was an eight-point game and then it was
a 14-point game and a 20-point game," Neal said. "It kind of got
away from us."
Durant needed only three more assists to record his first career
triple-double but instead kept busy in the fourth quarter by
getting up to give pointers to his teammates. After Durant spent an
entire free throw sequence chatting with reserve Lazar Hayward, who
was in the game, he shared a laugh with Brooks on the way back to
the bench.
"I gave him my coaching notes just to make sure if he wanted to
finish out the game," Brooks said. "Kevin loves the game. There's
so many things that we all see in Kevin every day and sometimes we
take for granted, but I like the fact that players love other
players to do well."
Spurs star Tim Duncan didn't play in the last period either as
the deficit remained in double digits.
Westbrook finished with 13 points and five assists in under 25
minutes and Jackson -- taking over Eric Maynor's role as the backup
point guard -- had 11 points and four assists. Maynor sustained a
season-ending knee injury in the Thunder's 98-95 win at Houston on
Saturday night that allowed them to become the first to win the
first two games of a back-to-back-to-back.
"It just shows you the depth that we have on this team. We have
10 guys in the rotation, so any given night any guy can step up and
make plays," Harden said.
"These three games, we really needed it and we got the job
done."
Atlanta, Denver, Houston, Sacramento and the Los Angeles Lakers
had all failed to win three straight games on consecutive nights
this season.
Oklahoma City finished it off and even had time to rest the
starters, running away after Richard Jefferson's 3-pointer to start
the second half got San Antonio within 54-51.
Westbrook answered with a 3 and his fast-break layup restored
the lead to double digits at 65-54 after an 11-3 burst. Parker came
out a few minutes later and the Spurs never mounted a comeback.
Rookie Kawhi Leonard had 13 points and 10 rebounds, and
Jefferson also scored 13 for San Antonio. The Spurs never led after
the first quarter and gave up a run of nine straight points to the
Thunder reserves to start the second period.
Game notes
Blair and Oklahoma City's Kendrick Perkins earned double
technical fouls after a scuffle in the second quarter. ... Danny
Green, who scored a career-high 24 points in San Antonio's 121-117
win at Denver on Saturday, didn't score until hitting two
3-pointers in the final 90 seconds with the game out of hand. ...
During the lockout-shortened 1999 season, there were eight sweeps
in the 64 back-to-back-to-back sets.