| | 1 | 2 | 3 | 4 | T |
| --- | --- | --- | --- | --- | --- |
| MEM | 13 | 22 | 17 | 39 | 91 |
| GS | 21 | 23 | 24 | 22 | 90 |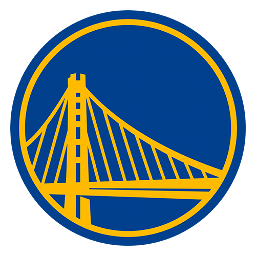 Rudy Gay has 23 points, Mike Conley 20 as Memphis rallies from 20 down in third quarter
OAKLAND, Calif. -- The Memphis Grizzlies built their longest winning streak in six seasons with a flurry of fast starts. They kept it going with one of the best finishes in franchise history.
Maybe now coach Lionel Hollins' team will be taken seriously.
Rudy Gay scored 23 points, three in the final 23 seconds, and the surging Grizzlies rallied from 20 points down in the second half to beat the Golden State Warriors 91-90 on Monday night.
"That was a big win for us," said Gay, who added nine rebounds and four assists. "We went through a lot to get it. We showed what we're made of and we showed our toughness."
Memphis (10-6) needed a 39-point fourth quarter to get it done.
That was no easy task for a team that managed only 35 points in the entire first half. The Grizzlies also were playing their third game in four nights, with a visit to Portland on Tuesday next up on the schedule.
Instead of collapsing after falling behind 63-43 with 3:23 left in the third quarter, Memphis rallied for what Gay agreed was the team's biggest victory of the season.
The win was the Grizzlies' seventh straight, matching their longest streak since a seven-game run in March 2006.
"We were dead in the water in the first half. We had no answers," Hollins said. "We don't quit; we fight. We did that, and we were able to come back and get this win, which is a sweet win."
Mike Conley had 20 points and nine assists for the first-place Grizzlies, who remained a half-game ahead of San Antonio in the Southwest Division. Marc Gasol added 15 points and 11 rebounds while Tony Allen had 14 points and eight rebounds.
Monta Ellis had 20 points and five assists for Golden State, outscored 11-5 over the final 2:15.
"At the start of that fourth quarter, we could have knocked them out," Warriors coach Mark Jackson said. "They would have been ready to surrender. We didn't when we had a chance to. They got underneath our skin, and we didn't respond."
The Grizzlies kicked off their four-game West Coast trip with a win despite getting outplayed for most of the night before breaking loose in the fourth quarter.
Allen had 10 points in the final period and played stellar defense against Ellis, Conley added nine points, and Marreese Speights scored all eight of his points to help fuel the comeback.
Conley came up big on both ends of the court. He forced a pair of late turnovers, then scored the go-ahead basket on a driving layup after stealing a pass from Stephen Curry.
Gay, who finished 10 of 21 from the floor, then made a 17-foot fadeaway and later added an insurance free throw.
"When you're missing easy layups and easy buckets ... you feel like maybe this just ain't meant to be," Conley said. "But that's where our fight came out in us, and we said, 'We have to keep attacking and keep being aggressive.'"
Golden State, which has dropped its past three, missed a flurry of 3-pointers in the waning moments but pulled within 89-87 on Brandon Rush's long jumper. After O.J. Mayo sank a pair of free throws for Memphis, Ellis made a 3 with 0.6 seconds left for the final margin.
Curry finished with 18 points in his second game back from an ankle injury. David Lee added 13 points and 12 rebounds, and Rush scored 10 off the bench.
Golden State built a 17-point lead with just more than 4 minutes left in the first half before Memphis closed to 42-33 on a pair of free throws by Gay with 9.4 seconds left.
Gay and Gasol both had 12 points before halftime, but Curry, who missed nearly three weeks with a recurring ankle injury, raced down the court and scored on a layup to make it 44-33 at the break.
The Warriors got a big boost from their bench in the second quarter.
Backup guard Nate Robinson had six assists and Klay Thompson added seven points while Ekpe Udoh and Dominic McGuire combined for seven points as part of a 10-2 run.
Memphis, which has played only one team with a record above .500 during its winning streak, looked tired playing its third game in four days.
The Grizzlies missed 10 of their first 13 shots, committed 11 turnovers in the first half and allowed the hustling Warriors to dish out 14 assists before intermission.
Ellis kept Golden State rolling with a pair of quick buckets in the third quarter. Curry added a 19-foot jumper, and Lee scored on a dunk to give the Warriors a 55-39 advantage.
Rush, who had a 3-pointer during Golden State's run early in the second, added another dunk later to push the lead to 63-43.
Memphis pulled within 85-84 when Allen stole a pass from Curry and scored on a short jumper with 1:49 remaining in the fourth quarter. The Grizzlies went ahead for good on Conley's layup.
"We had every opportunity to win," Curry said. "We did everything we could to let it slip away."
Game notes
Golden State's current six-game homestand is its longest of the shortened season. ... The home team had the won previous seven games in the series. ... The Warriors are 0-6 against teams from the Western Conference.
Regular Season Series
MEM leads 1-0
ORACLE Arena
10:30 PM, January 23, 2012
Coverage: NBA TV
Attendance: 17,549
Capacity: 19,596
Referees:
Derrick Collins
James Capers
Olandis Poole
2022-23 Southwest Standings
2022-23 Pacific Standings