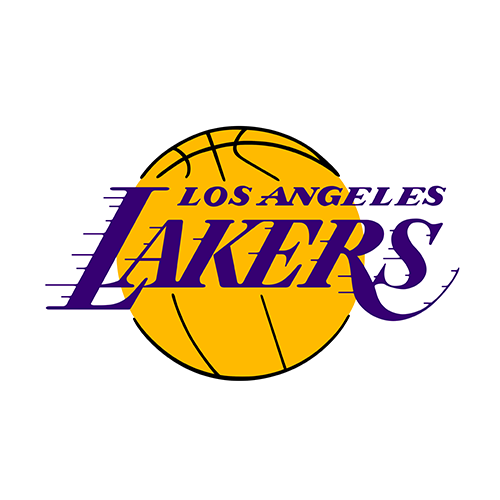 | | 1 | 2 | 3 | 4 | T |
| --- | --- | --- | --- | --- | --- |
| LAL | 24 | 26 | 19 | 21 | 90 |
| PHI | 21 | 25 | 24 | 25 | 95 |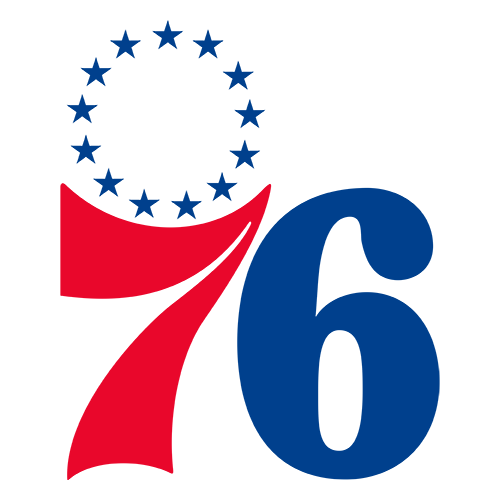 Lou Williams-led 76ers spoil Kobe Bryant's milestone night
PHILADELPHIA -- Kobe Bryant had his place in history. With "Beat L.A.!" echoing through a second straight sellout crowd, Lou Williams had his shot to remember.
Williams nailed the go-ahead 3-pointer, scored 14 of his 24 points in the fourth quarter, and spoiled Bryant's record-setting night while leading the Philadelphia 76ers to a 95-90 win over the Los Angeles Lakers on Monday night.
Williams hit the tying jumper, then followed with the 3 for a 91-88 lead in front of 20,064 fans -- a number that for the first time in years was there to root on the Sixers instead of simply to boo Bryant. Williams hit another floater to make it 93-88, part of a fantastic fourth that saw him hold off Bryant and help the Sixers improve to 13-3 at home.
"From the start of my basketball career, and for as long as I could remember, I've always played well in the fourth quarter," Williams said. "I know that's the most important time of a basketball game."
Bryant scored 24 of his 28 points in the first half. He passed former teammate Shaquille O'Neal and moved into fifth place on the NBA's career scoring list. Bryant got 24 points in a hurry to pass O'Neal, but stumbled down the stretch and missed nine of his 10 shots in the fourth.
The 33-year-old Bryant, the NBA's leading scorer with 29.4 points, has 28,601 career points.
Bryant said it was an honor to pass O'Neal because of "our history."
"All the battles we've been in, the playoff battles, the duo that we've been able to form," Bryant said. "When you (consider) the championships, it makes it a little more significant."
O'Neal was quick to congratulate Bryant.
"I want to personally congratulate Kobe on being the greatest Laker ever," O'Neal told ESPN's Stephen A. Smith shortly after Bryant passed his mark. "His accomplishment is great and well deserved, and I'm really proud of him. He told me when he was 18 years old that he'd go down as the greatest Laker ever, and one of the greatest players of all time. And he wasn't lying.
"I'm a little jealous of him because I was never able to escape the injury bug in my career, while he's never really been injured at all. But all of that is a testament to his hard work and dedication. I'm proud of him. I'm happy for him. And, most of all, I want to thank him for being a part of the greatest 1-2 punch ever created, never to be duplicated."
Said Bryant of O'Neal's thoughts: "I appreciate it. I'm sure Shaq and I will connect at some point and revisit history. It's fun. We had some good times."
Andrew Bynum had 20 points and 20 rebounds for the Lakers. Pau Gasol had 16 points and 11 rebounds. The Lakers fell to 3-9 on the road.
The Sixers went 3-1 last week against a fierce lineup of Orlando, Chicago, Miami (the loss) and Atlanta. It's more of the same this week: San Antonio is here Wednesday and the Los Angeles Clippers on Friday.
The Sixers have proven they can handle the rugged schedule.
They committed only four turnovers, a minuscule number that was enough to make up for getting pounded on the boards. Led by Bynum and Gasol, the Lakers outrebounded Philadelphia 55-30.
Williams, one of the top sixth men in the NBA, has never been afraid to take the clutch shot. While the Sixers have soared in the East this season with a team-oriented approach, Williams is the one the Sixers want with the ball and the game on the line.
"That was an amazing win for us," coach Doug Collins said.
Lakers coach Mike Brown must have been unhappy watching on TV. Brown served a one-game suspension for making contact with a game official and failure to leave the court in a timely manner following his ejection in Saturday's game. He also was fined $25,000. John Keuster filled in for Brown.
Bryant started like a shooter determined to score 50.
His first bucket saw the ball take a few whirls around the rim before plopping through the net. Bryant buried a 3, then backed down Evan Turner and used a soft touch off a spin move for seven quick points.
He stared down Andre Iguodala for a 3. Bryant nailed two more 3-pointers -- each one drawing more boos than the last -- and had 22 points in the second quarter.
For the record setter, Bryant cut toward the top of the 3-point arc, took a fast feed from Matt Barnes and hit the 23-footer.
Originally called a 3, Bryant had his foot on the line. Three points or two, it was enough to pass O'Neal.
Bryant went 8 for 14 from the floor and made 4 of 6 3s in the first half to help the Lakers lead 50-46 at the break.
He went into hibernation until an up-and-under bucket late in the third pulled the Lakers to 63-61.
O'Neal and Bryant often clashed, even while leading the Lakers to NBA championships in 2000, 2001 and 2002. O'Neal won an NBA championship with Miami in 2006 to briefly edge Bryant in total championships. Under coach Phil Jackson, Bryant won consecutive championships in 2009 and 2010, and had long ago cemented his spot as one of the NBA's all-time greats.
Kobe already had more championship rings than Shaq. He has more points, too.
"I just want No. 6," Bryant said.
The Sixers failed to acknowledge the special achievement.
Bryant, who spent eight years of his childhood in Italy before returning to the area to attend high school, had already been the youngest player in NBA history to reach 28,000 points.
Bryant led Lower Merion to a state championship in 1996 and still makes visits and donations to the school.
The relationship between Philly fans and Bryant has been strained since the 2001 NBA finals against the Sixers, when he proclaimed he was "coming to Philly to cut their hearts out." That began an unforgiving attitude from Sixers fanatics that continues to this day.
When commissioner David Stern presented Bryant with the All-Star game MVP trophy in 2002 in Philadelphia, the boos were long and loud, and he later admitted he was hurt.
He now feeds off Philadelphia's sound and delights in upsetting the home crowd.
It just wasn't enough to upset the 76ers.
Game notes
76ers F Elton Brand sat out with a sprained right thumb. Lavoy Allen got the start. ... Kareem Abdul-Jabbar, Karl Malone, Michael Jordan and Wilt Chamberlain are ahead of Bryant on the scoring list. ... The Sixers' 14 rebounds in the first half was a season low.
Information from The Associated Press was used in this report.