NBA ALL-STAR GAME AT ORLANDO FL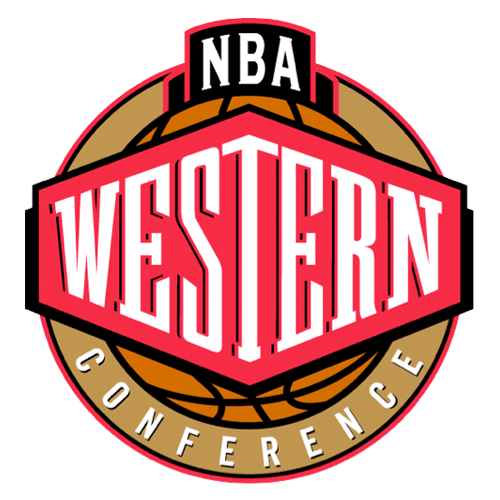 | | 1 | 2 | 3 | 4 | T |
| --- | --- | --- | --- | --- | --- |
| WEST | 39 | 49 | 36 | 28 | 152 |
| EAST | 28 | 41 | 43 | 37 | 149 |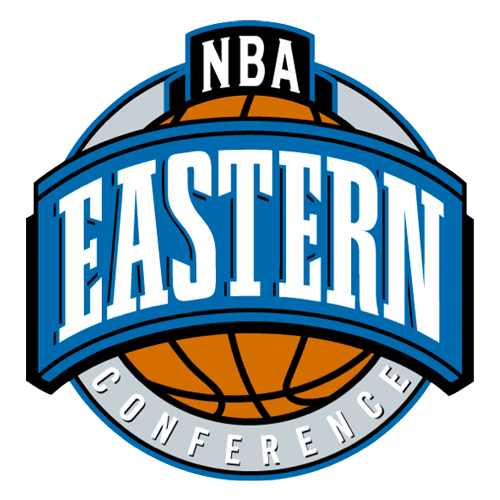 MVP Kevin Durant, Kobe Bryant help West win All-Star Game
ORLANDO, Fla. -- Kobe, KD and the West looked ready to deliver a quick KO.
Kevin Durant knew better.
"With all these great players on the floor, you never know what will happen," Durant said. "Guys making big shots, and they cut it down to one. We were up 18."
Just enough, it turned out, to hold off LeBron James and the East in the NBA All-Star Game.
A bloodied -- and broken -- Bryant scored 27 points, moving past Michael Jordan as the career scoring leader in the game, Durant had 36 in an MVP performance, and the Western Conference won 152-149 on Sunday night.
James and the East cut a 21-point deficit to one in the closing seconds, but weren't able to move in front. James had 36 points and fellow Heat star Dwyane Wade finished with a triple-double.
But the West had just enough to hold on as the clock wound down.
"It was fun," Durant said. "That's the type of All-Star Game you want to see."
Blake Griffin scored 22 points for the West, which rang up 88 points in the first half, setting an All-Star record. But he won the game with his defense, picking off James' pass when the East had a chance to tie in the final seconds.
"When I tried to throw it late, that's what usually happens and it results in a turnover," James said. "Definitely wish I could have that one back."
Griffin then hit one free throw with 1.1 seconds left, and Wade was off on a 3-point attempt from the corner. He finished with 24 points, 10 rebounds and 10 assists, joining Jordan and James as the only players with All-Star Game triple-doubles.
Bryant was bloodied by a hard foul from Wade and stayed in the game, but left to be evaluated afterward. A CT scan revealed a broken nose, the Lakers later reported on their team website.
Bryant was expected to be re-evaluated Monday after returning to Los Angeles, the Lakers' site reported.
Durant's win left Bryant tied for the All-Star record with his four MVP awards. But he got a bigger mark in his 13th All-Star Game.
He broke Jordan's record of 262 points on a dunk with 4:57 left in the third quarter and now has 271 for his career. He passed Oscar Robertson (246 points) and Kareem Abdul-Jabbar (251) earlier in the game.
"That record he got tonight, with KD in the league, I don't know how long it's going to last," Wade said.
It nearly wasn't enough, as the East's comeback had the crowd filled with entertainers and athletes chanting for defense -- never a part of the All-Star Game vocabulary -- in the final seconds.
James hit two long 3-pointers in the final period, and the East had a chance when Bryant, with the crowd loudly booing, missed a free throw with 18 seconds left and the West up 151-149.
But New Jersey's Deron Williams was short on a 3-pointer, and after the East came up with it, James fired a pass into a crowd that Griffin intercepted.
On a colorful night in Orlando, from pregame performer Nicki Minaj's pink and green hair to the neon sneakers many of the stars wore, Dwight Howard had nine points and 10 rebounds as the game's host.
The NBA's first All-Star Game in Orlando in 20 years wasn't close after 2½ quarters. But players always say it gets competitive in the final five minutes, and James was again up for the challenge.
He hiked his scoring average to 25.9 points over his eight All-Star Games, and someday he'll probably take the record Bryant set Sunday.
But he couldn't quite catch Kobe in the game.
"Being a competitor, no matter All-Star Game or not, you don't want to get blown out," James said. "Of course not, when you're going against your peers and you're going against great players and you're playing with great players. I just wanted to try to pick it up and see if we could make a run at it, and we did."
With the 2-year-old Amway Center considered by many the finest arena in the league, the NBA brought its midseason showcase back to Orlando for the first time since the memorable 1992 game, when Magic Johnson was MVP three months after retiring from the league because of the HIV virus.
This one was once in jeopardy of being lost when the lockout lasted into late November. Without a settlement then, All-Star weekend may have been wiped out, as it was in 1999 following a work stoppage.
The party was saved.
James and Howard, wearing bright orange shoes, danced onto the stage for pregame introductions, Howard breaking into an enormous grin when fans gave him a thunderous ovation as the last All-Star introduced.
He insists that he and Magic fans still have a love affair despite his trade request, understanding he still loves the city even if not his team, and urged everyone to ignore the trade talk for a weekend and have fun.
"We did it big for our city," he said in brief pregame remarks to the crowd before the game.
Then Andrew Bynum blocked his first shot attempt.
The speedy Russell Westbrook had the East looking like it was standing still late in the first half, and it was 88-69 at the break.
Howard and Derrick Rose ditched their orange sneakers in the second half -- James kept his -- and the East quickly got back into it, trimming 12 points off its deficit in less than 6 minutes. They even started to defend -- Wade whacked Bryant so hard on a drive that the Lakers star needed a break between free throws to wipe blood from his nose before sinking it to tie Jordan.
Williams scored 20 points for the East. Carmelo Anthony had 19, and Rose finished with 14.
Kevin Love, who won the 3-point contest on Saturday, scored 17 points for the West, which has won two in a row. Chris Paul had eight points and 12 assists.
Game notes
With Bryant, Bynum, Griffin and Paul, four West starters were from Los Angeles. Bynum played only 5½ minutes after a having a procedure on his knee Friday. ... Johnson came onto the court for a standing ovation following the first quarter after highlights of his 1992 performance were shown. He was part of another 20-year anniversary acknowledgement in the third quarter, joined by Olympic Dream Team teammates Chris Mullin, Clyde Drexler, Scottie Pippen and David Robinson.
Information from The Associated Press was used in this report.