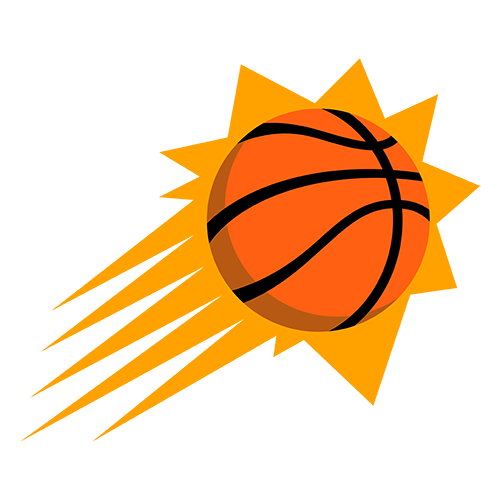 | | 1 | 2 | 3 | 4 | T |
| --- | --- | --- | --- | --- | --- |
| PHX | 34 | 30 | 24 | 16 | 104 |
| OKC | 25 | 33 | 26 | 31 | 115 |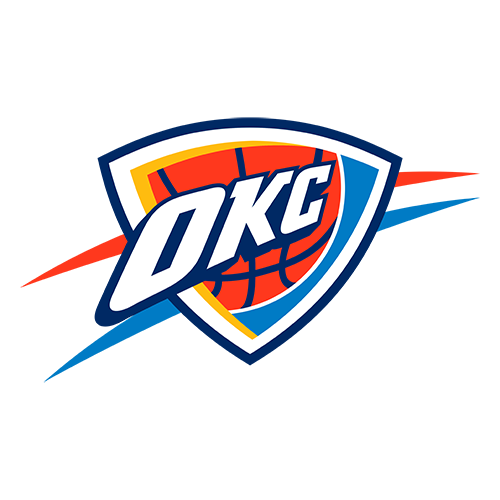 James Harden scores career-high 30 off bench, lifts Thunder
OKLAHOMA CITY -- No matter how big the deficit, Kevin Durant always believes the Oklahoma City Thunder can come back.
It's no wonder, considering the fantastic foursome leading the way.
Russell Westbrook scored 31 points, James Harden added a career-high 30 off the bench and the Thunder roared back for a 115-104 victory over the Phoenix Suns on Wednesday night.
Durant also chipped in 30 points and Serge Ibaka contributed 18 points and a career-high 20 rebounds as Oklahoma City won its 14th straight at home despite trailing by 16 late in the third quarter.
Even that deficit wasn't daunting for Durant.
"We never think that way, especially at home. I always think that we can come back," he said.
In its previous largest home deficit of the season, Oklahoma City stormed back from 14 points down against Denver on Feb. 19 and became the first team in NBA history with a 50-point scorer (Durant), 40-point scorer (Westbrook) and a third player with a triple-double (Ibaka).
This time, Harden got in on the action to give the franchise its first trio of 30-point scorers since Tom Chambers, Dale Ellis and Xavier McDaniel did it in 1988.
Down the stretch, Durant was pumping his fist and Westbrook was celebrating each 3-pointer as the Thunder reveled in the comeback.
"I think we play better when we play with emotion on the defensive end, and I think they did that. This team, they leave everything on the floor," coach Scott Brooks said.
"It's not always to perfection but they try. They try. Sometimes it takes a while for it to kick in."
Marcin Gortat had a career-best 28 points and 11 rebounds to lead Phoenix, which built the largest lead for an opponent this season inside Chesapeake Energy Arena only to watch it disintegrate in an instant.
Oklahoma City limited the Suns to two baskets over an 11-minute stretch, outscoring Phoenix 33-9 to eliminate a big deficit and take control.
Westbrook had a steal for a right-handed slam during a 16-2 burst that got the Thunder back in the game and his 3-pointer cut the deficit to 86-84 in the final minute of the period.
Sticking with reserve guard Royal Ivey instead of playing with a center, the Thunder took the lead for good on Durant's layup in the first 3 minutes of the fourth quarter and never looked back.
"It's a good measuring stick. They're a good team, they're the best team in the West," Grant Hill said. "We came out and we played well. We had the lead at halftime, going into the fourth. ... It'd be better if the game was three quarters but unfortunately it's four and we just didn't have it there in the fourth."
Jared Dudley had 17 points and a season-best 11 rebounds for Phoenix, which had six players in double figures while bidding for its first four-game win streak of the season. Channing Frye scored 13, and Steve Nash had 12 points and 13 assists but none in the second half.
"We kind of let him do what he wanted to do in the first half," Westbrook said. "We tried to put a little pressure on him and put pressure on his passes in the second."
After heading into the All-Star break with coach Alvin Gentry delivering a podium-pounding speech questioning whether his team was a "tease" or a real playoff contender, the Suns had rallied from double-digit deficits in each of their first three games to start March.
This time, the tables were turned.
Gentry said before the game that the key for the Suns' bid to the playoff chances will be improving their 10-9 record at home. After the team's only road game in an eight-game stretch, he pointed out that Oklahoma City is 17-1 at home this season.
"I thought we gave ourself a chance and we just weren't able to close it out. On the road, that's all that you hope for," Gentry said. "You hope for a chance to be able to compete and put yourself in a position to where maybe making a couple of plays down the stretch you'll be able to win the game."
Nash had seven assists by the time Phoenix finished a 10-0 spurt to go up 24-11 after Gortat's free throw with 3:56 left in the first quarter. Durant then sat down after picking up two fouls in 11 seconds, and the Suns went on to lead by as much as 15 in the opening period.
Harden crouched over with three fingers extended on his right hand for an extended celebration after hitting back-to-back 3-pointers, then taunted Shannon Brown by saying "Boom" right in his face after dunking over him on a fast break.
Brown responded right back with his own right-handed slam to end the first quarter with Phoenix up 34-25, hanging on the rim for an extra moment when he was done.
Harden converted a three-point play off a finger roll against Brown early in the second quarter, and Brown came right back with two more right-handed slams before the tensions simmered down between the two reserves.
Nash drove for a pair of layups during a 14-4 Phoenix run soon after halftime, and the Suns' lead ballooned to 84-68 after Ibaka was called for goaltending on Dudley's layup try with 4:13 left in the third.
That's when Oklahoma City's small lineup started paying dividends.
"It's all about fighting and having each others' backs. That's what we finally did at the end of the third and the fourth quarter," Ivey said. "We decided we were going to play some defense."
Game notes
Gentry, when asked before the game about the prospect of eight-time All-Star Nash being traded before next week's trade deadline, said: "I think that there's a lot of teams that would like to see him traded. We're just not one of them. ... We never talk about trading him." ... Hill got a rare technical foul for disputing his third foul midway through the second quarter when he was knocked to the floor by Perkins and Harden tripped over him. ... Westbrook got one for slapping the ball against the floor in protest of an out of bounds call in the third.
Regular Season Series
OKC leads 2-0
Paycom Center
Attendance: 18,203
Capacity: 18,203
Referees:
Scott Foster
Eric Dalen
Kevin Scott
2022-23 Pacific Standings
2022-23 Northwest Standings