| | 1 | 2 | 3 | 4 | T |
| --- | --- | --- | --- | --- | --- |
| NJ | 23 | 22 | 21 | 21 | 87 |
| LAL | 32 | 26 | 20 | 13 | 91 |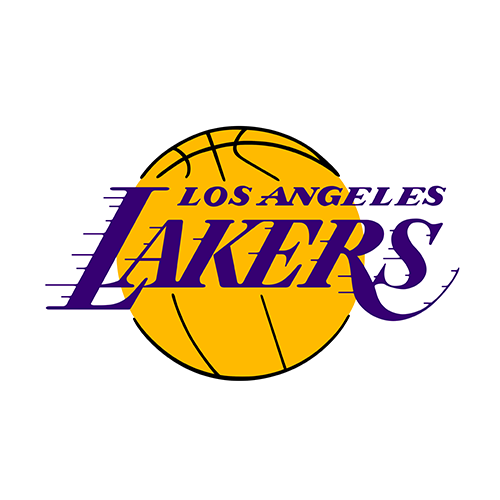 Kobe Bryant's late 3 saves win after Lakers give up 17-point lead versus Nets
LOS ANGELES -- Kobe Bryant's tiebreaking 3-pointer bounced off every available surface, pinballing around the rim and backboard while Staples Center held its collective breath.
Yet the Lakers and Nets all seemed to know exactly where the ball would end up.
Mostly because they know the guy who shot it.
Bryant scored 24 points and rattled home that decisive 3-pointer with 6.8 seconds left, and Los Angeles blew every bit of a 17-point lead before holding on for a 91-87 victory over New Jersey on Tuesday night.
The NBA's leading scorer closed out yet another victory in memorable fashion, beating the shot clock with a 26-footer that bounced roughly a half-dozen times before falling.
Put it this way: According to the official box score, Bryant took the shot with 10.1 seconds left, and the clock didn't stop for another 3.3 seconds.
"It was just one of those shots, I guess," Bryant said. "The basketball gods were with us tonight."
That sure didn't appear to be the case for most of the fourth quarter. Los Angeles led by 12 with 10 minutes left, but Deron Williams led an 18-6 run for New Jersey, tying it on a 3-pointer with 1:29 to play.
Bryant made a long jumper moments later, and the Lakers controlled the ball for 52 straight seconds during the final minute with an offensive rebound and an out-of-bounds deflection. Bryant then made his third 3-pointer, and Williams missed his own 3-point attempt.
"I kept telling our guys, if we can just get it under 10, under eight, under six, we'll have a chance," Nets coach Avery Johnson said. "Kobe just got free. Everybody in the gym knew who was going to take the shot."
Williams scored 20 points, Gerald Wallace had 19, and Kris Humphries added 18 points and 15 rebounds amid steady boos for the Nets, whose first three-game winning streak of the season ended.
Pau Gasol had 22 points and 12 rebounds, and Ramon Sessions had 19 points and 11 assists as the Lakers put an ugly finish on their 11th victory in 15 games despite never trailing in their eighth consecutive win over the Nets.
"We feel as a group that when we do get a double-digit lead, we tend to relax a little bit," Lakers coach Mike Brown said. "The other team, they're going to amp it up, take chances and be more physical. Next thing you know, it's a three-point game."
The Lakers, who have won three straight and six of eight, didn't blame the late lapses on the absence of All-Star center Andrew Bynum, who sprained his left ankle in Sunday's win over Golden State. Brown isn't sure whether Bynum will play in Wednesday's Staples Center showdown with the Clippers, but Bynum is hopeful he'll suit up.
After largely dominating the first three quarters against undermanned New Jersey, the Lakers missed 13 of their first 16 shots in the fourth quarter, allowing the Nets to trim their deficit to 84-81 on Williams' 3-pointer with 3:08 left. Wallace's layup a minute later cut the Lakers' lead to one point, and Williams tied it on a 3-pointer with 1:29 to play.
"We needed a better start, but we put ourselves in a position to win," said Humphries, who endured repeated booing from the Hollywood crowd. "That was a hell of a play they drew up at the end."
After Bryant's fallaway 22-footer with 1:11 left, Wallace missed one of two free throws. Gasol grabbed an offensive rebound on Sessions' 3-point miss with 32 seconds left, and video review with 10.8 seconds left reversed an out-of-bounds call, giving the ball back to the Lakers.
Humphries laughed about Bryant's bouncing winner.
"When we were warming up, I said, 'This rim is loose,'" Humphries said. "'This could hurt us in the fourth quarter.' Not really, but the rim really was loose."
While Bynum sat out for the first time in his best professional season since his season-opening four-game suspension, Brown refused to comment on a report the Lakers had fined Bynum for a series of minor disciplinary transgressions, saying only that the club had handled an internal matter.
The Lakers immediately showed why the Nets' opponents have the best field goal percentage in the NBA, making 10 of their first 12 shots while jumping to a nine-point lead in the first quarter. Los Angeles led 58-41 shortly before halftime and 78-62 late in the third quarter.
Game notes
New Jersey hasn't won four straight games since March 2011. ... Gasol got a technical foul in the third quarter for shoving Humphries in the back and then confronting the ex-Kardashian husband. New Jersey's big men played aggressively all night against the more talented Gasol. ... Gerald Green failed to make the Lakers' roster in training camp. ... Fans near courtside included Jack Black and Ashton Kutcher.