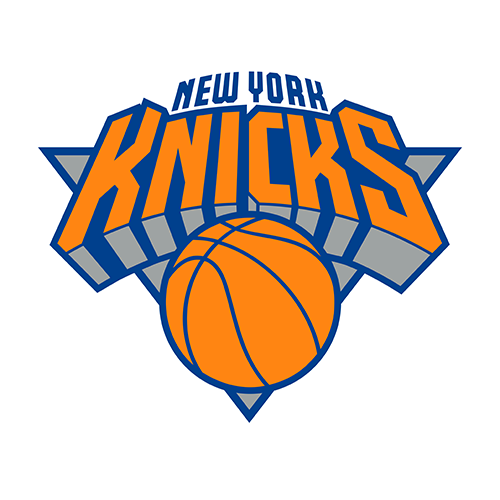 | | 1 | 2 | 3 | 4 | T |
| --- | --- | --- | --- | --- | --- |
| NY | 31 | 29 | 34 | 19 | 113 |
| ATL | 31 | 34 | 28 | 19 | 112 |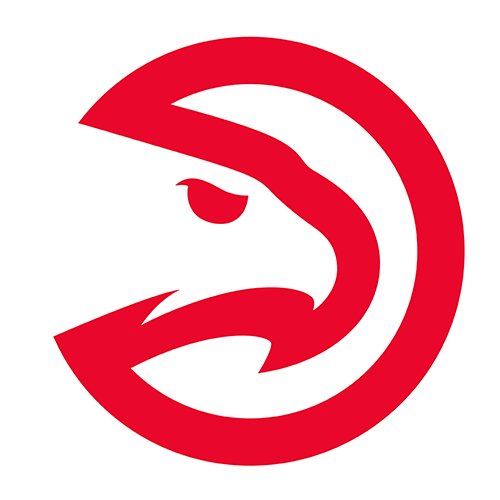 Carmelo Anthony, Knicks knock off Hawks
ATLANTA -- The New York Knicks gave center Tyson Chandler, the key to their improved defense, a day off against the Atlanta Hawks. Both teams seemed to scrap their defenses through three quarters of a shootout between playoff-bound teams.
However, it was a defensive play that decided the game when Amare Stoudemire blocked Marvin Williams' dunk attempt at the buzzer to save the Knicks' 113-112 win over the Hawks on Sunday.
Carmelo Anthony scored 39 points and hit the winning jumper with 1:40 left on Atlanta's defensive miscommunication. Stoudemire finished with 22 points and 12 rebounds in his second game back after missing 13 with a sore back.
Williams scored a season-high 29 points in a rare start, but came up empty when he -- and a full-throated crowd in Philips Arena -- felt he was fouled.
"No contact at all. It was a great battle," Stoudemire said. "It was a phenomenal game. From what coach Woody's (Mike Woodson) saying, the way to win a championship is defense and rebounding."
Defense was often absent as the Hawks shot a season-high 15 for 23 on 3-pointers, and the Knicks were 12 for 19 from beyond the arc.
New York led 94-93 after three quarters.
The Hawks (38-26) hold the No. 5 seed in the East, and still have hopes of securing homecourt advantage in a likely first-round match-up against the Celtics (37-27).
Sunday didn't help, and Atlanta All-Star Joe Johnson wasn't happy about it after he spent much of the day chasing Anthony. Johnson scored 22 points on 9-for-14 shooting. Anthony was 14 for 32 as the only New York starter to shoot under 50 percent.
"It's frustrating that we're still playing for something and defensively we were non-existent," Johnson said. "There was no help (on defense). If you were guarding somebody 1-on-1, you were definitely guarding 1-on-1."
Woodson gave Chandler the day off after New York played seven games in 11 days. The Knicks have allowed 116.3 points in three games without Chandler, and 93.8 when he plays.
The Hawks built a 65-60 halftime lead on 59 percent shooting even as Anthony scored 20 points and the Knicks shot 60 percent.
"It shows how valuable Tyson Chandler is to our ballclub," Woodson said. "He plugs a lot of holes for us. It's fun for fans, but we have to defend better."
Both teams slowed down offensively in the fourth quarter, when the Hawks took their final lead at 112-111 on Johnson's 3-pointer with 1:50 left.
Anthony countered with a jumper 10 seconds later to close the scoring when he was left wide open on the right wing.
Yet the Hawks had a good chance to win.
With just more than 3 seconds to play, Johnson inbounded to Williams near the Knicks' bench. The plan was for him to hand the ball back to Johnson on a curl, but New York rookie Iman Shumpert -- who played at Georgia Tech just a mile or so away -- bumped Johnson off his path.
Williams turned and beat Stoudemire down the lane only to find both he and Anthony contesting at the rim -- as Chandler normally would. A split-second after the ball was rejected, the buzzer sounded.
"I felt like I got fouled at the end," Williams said, "but they didn't call it."
Johnson, who made 2-of-3 shots in the final quarter (both being 3s), was as irritated about the Hawks' offense as he was the defense.
"Down the stretch, I just figure you got to put the ball in the hands of your playmakers," he said. "The Knicks did it all game. Melo shot 32 times. They got the ball to the right man."
The Knicks (34-30) are one-half game ahead of Philadelphia (33-30) for the No. 7 spot in the East.
Game notes
Knicks F Jared Jeffries missed his third straight game with a sore right knee, and Woodson said he will not play in the last two regular-season games Wednesday against the Clippers and Thursday at Charlotte. ... Knicks uber-fan Spike Lee was at the game. ... Hawks center Zaza Pachulia missed his fifth straight game with a sprained left foot. Josh Smith started at center. ... Stoudemire started at center for New York.