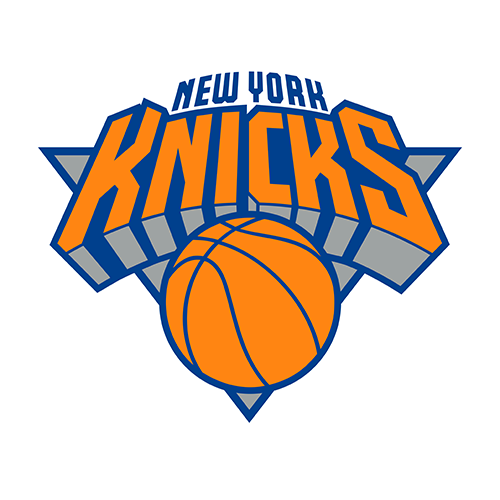 | | 1 | 2 | 3 | 4 | T |
| --- | --- | --- | --- | --- | --- |
| NY | 23 | 23 | 30 | 28 | 104 |
| CHA | 20 | 24 | 19 | 21 | 84 |

Bobcats fall to Knicks, finish with worst winning percentage in NBA history
CHARLOTTE, N.C. -- The worst season in NBA history is over for the Charlotte Bobcats.
Meanwhile, the New York Knicks are looking ahead to the playoffs.
The Bobcats couldn't even beat a Knicks team resting most of its starters, finishing with the lowest winning percentage in league history after a 104-84 loss on Thursday night.
J.R. Smith scored 22 points for the Knicks, who pulled away in the second half to clinch the Eastern Conference's No. 7 seed and a first-round playoff matchup against No. 2 Miami beginning Saturday.
"I couldn't be happier," said Knicks interim coach Mike Woodson, now 18-6 since taking over for Mike D'Antoni. "It was a great regular season and now it's playoff basketball time. They will be ready."
Gerald Henderson had 21 points for the Bobcats, whose 23rd consecutive loss left them with a winning percentage of .106 (7-59) in the lockout-shortened season. The record was set 39 years ago, when the 1972-73 Philadelphia 76ers finished 9-73 (.110) in a full regular season.
"Going 7-59 like we did is not what we planned on doing," Henderson said. "This doesn't sit very well with me. These last 10 games, we've really tried to get after it, compete and not get that record. It just didn't happen for us. We just didn't have enough. We couldn't come up with the plays.
"When you look back at it and see we lost 59 games, you always think, `We could've won one more.' "
Kemba Walker had 13 points, D.J. Augustin had 12 and D.J. White added 11 for Charlotte, which now faces an offseason of uncertainty.
"I have to commend the guys," said Paul Silas, whose future as the Bobcats' coach is in doubt. "They gave me everything they had and I can't fault them one bit for what happened. If they hadn't played hard for me and their attitudes hadn't been right then that's different, but they were positive and did everything that they needed to do."
The Knicks held out starters Carmelo Anthony, Tyson Chandler and Baron Davis, while Amare Stoudemire had 21 points over two quarters.
That put the pressure on the Knicks' reserves to make up the difference, and they didn't disappoint. Josh Harrellson added 18 points, Jerome Jordan had 13 and Iman Shumpert scored 12 for New York. Mike Bibby also had 12 assists.
"I pretty much have a set rotation," Woodson said. "But if Josh Harrellson has to step in and play, or Jerome Jordan has to play a minute or two here and there, I'll feel good that they are ready to play."
Still, with owner Michael Jordan watching from his private box, the Bobcats played nearly even with the Knicks in the first half, leading twice and only trailing 46-44 at halftime.
"I thought we had a shot, I really did," Silas said. "I thought we gave it our all in the first half."
Charlotte's biggest lead came in the closing minutes of the first quarter, with Bismack Biyombo's dunk with 5:05 remaining putting the Bobcats up 14-11. But the Knicks closed the period with a 12-6 run to go up 23-20.
Charlotte would lead once more in the second quarter, with DeSagana Diop's layup with 9:28 left capping a five-point run to put the Bobcats up 25-23. However, the Knicks responded with six straight points, going ahead 29-25 on Smith's dunk with 8:14 left.
Charlotte managed to tie the score three times in the final minutes of the second quarter, the last at 41-all with 1:56 left on Henderson's layup. But Smith hit a 3-pointer 17 seconds later to put the Knicks ahead, and Jordan followed with a jumper to give New York a two-point halftime edge.
Stoudemire asserted himself in the third quarter, scoring 11 points in the period as the Knicks pushed their lead into double digits.
"I feel as good as new," said Stoudemire, who missed 19 games this season, most due to back problems. "It was a matter of staying sharp on the basketball court and keeping a good rhythm and helping my team to victory."
New York took its biggest lead late in the fourth quarter, with Jordan's fast-break dunk with 4:38 remaining putting the Knicks up 99-76.
Regular Season Series
NY Wins 3-1
Spectrum Center
8:00 PM, April 26, 2012
Coverage: TNT
Attendance: 16,023
Capacity: 19,077
Referees:
James Capers
Tony Brown
Kevin Fehr
2022-23 Atlantic Standings