WESTERN CONFERENCE 1ST ROUND - GAME 1
SA leads series 1-0

| | 1 | 2 | 3 | 4 | T |
| --- | --- | --- | --- | --- | --- |
| UTAH | 22 | 25 | 23 | 21 | 91 |
| SA | 28 | 26 | 31 | 21 | 106 |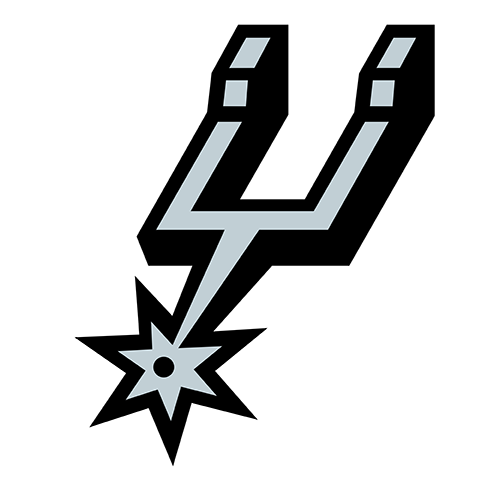 Spurs pull away from Jazz to win first Game 1 in four years
SAN ANTONIO -- This was not another early playoff letdown by the San Antonio Spurs. For the first time in four years, they won a series opener.
But more important to them was Tony Parker looking like his old postseason self.
Putting together his best playoff game since 2009, Parker scored 28 points and the top-seeded Spurs erased four years of putting themselves in 0-1 holes to start the playoffs, beating the Utah Jazz 106-91 in Game 1 of their first-round series Sunday.
It marked the 11th straight win for the Spurs dating to the regular season, and kept the Spurs from being hounded by the same doubts that emerged this time last year when they also entered the playoffs as the No. 1 seed, only to be ousted by Memphis.
"I think everybody knows what happened last year," Parker said. "Everybody's motivated this year, but we don't even talk about it."
What Parker -- and coach Gregg Popovich -- have talked about is the All-Star's unremarkable series against the Grizzlies a year ago. Popovich told Parker that he thought his star point guard tried harder with the French national team last summer than in the playoffs, and Parker vowed to return with a different attitude.
He's making good on it so far.
The Jazz, meanwhile, hung close for three quarters in the franchise's first playoff game without Jerry Sloan since 1988. Paul Millsap led Utah with 20 points, but the Jazz couldn't keep up when the NBA's top 3-point shooting team began burying them with three in a two-minute burst to finish the third.
"The biggest thing we're going to learn is the different ways to guard the pick and roll, and what worked and what didn't," Jazz guard Gordon Hayward said. "We can't let them get to the paint as easily, because it's kick out 3's and dump down's and whatever. So we have to do better at that."
Game 2 is Wednesday in San Antonio.
Hayward scored 17 points and Al Jefferson had 16 for the Jazz, who present the Spurs problems with a bigger frontcourt but contributed to their own doom with 16 turnovers.
"But we are a young team," Millsap said. "Things like that happen."
Tim Duncan added 17 points and 11 rebounds for the Spurs, who despite boasting the No. 1 seed for a second straight year hadn't won a Game 1 in its last six postseason series. The last one was a double-overtime win over Phoenix in 2008, which was also around the last time that the Spurs entered the playoffs as healthy as they are now.
But they didn't leave this game entirely scot-free.
Center Tiago Splitter sprained his left wrist and didn't return after scoring four points in 8 minutes. The severity of the injury wasn't immediately known, but even with arguably the deepest Spurs team in the Duncan era, San Antonio would sorely miss their 7-footer.
Parker shook off a slow start to shoot 10 of 19 from the floor. He also had eight assists in his best playoff game since scoring 43 against Dallas in 2009.
"We needed this one. We played a pretty good game. It wasn't brilliant," said Spurs guard Manu Ginobili, who had seven points. "But it was steady and we kept fighting. It took us awhile, but we broke it in the fourth quarter."
The Jazz may be bigger, but are well short on playoff experience compared to the Spurs. To that end, Utah coach Tyrone Corbin put Josh Howard back in the starting lineup for Game 1, even though the Jazz rolled into the postseason winners of five in a row with DeMare Carroll at small forward.
Howard had knee surgery in March and returned Tuesday against Phoenix. Whatever concerns Corbin harbored of Howard disrupting Utah's recent chemistry were allayed by his six playoff stints in Dallas, including his starting role in the Mavericks' run to the 2006 NBA Finals.
"There was no apprehension," Corbin said. "We know who he is. We're going to need all the experience we can get."
Yet Howard didn't deliver any instant veteran dividend. He was 0 for 4 and played 16 minutes, sitting out much of the second half.
The Spurs made their own lineup tweak. Boris Diaw started alongside Duncan in the frontcourt, making for a pairing that undersized San Antonio could stick with for the playoffs. Diaw arrived in San Antonio in March with a dismal defensive reputation, but coach Gregg Popovich said before the game that his newest big man has turned out to be better than first thought.
Not that Diaw's scoring touch wasn't needed. While Duncan labored through a rough first half -- scoring 7 points on 3 of 8 shooting, including Derrick Favors eliciting more than few "oohs" for swatting one of Duncan's would-be dunks -- Diaw also scored 7 in the half while missing just one shot.
Duncan, who turned 36 this week, finally found his groove in the second half. He was 7 of 14 from the floor in his first game in nearly a week after Popovich gave his Big Three an extended rest to ensure their health for the playoffs.
Game notes
The Jazz fell to 1-4 against the Spurs this year, with their only win coming in Salt Lake City when Duncan, Ginobili and Parker didn't play. ...The Jazz shot 4 of 13 from behind the 3-point line.
AT&T Center
1:00 PM, April 29, 2012
Coverage: ESPN
Attendance: 18,581
Capacity: 18,354
Referees:
Monty McCutchen
Dick Bavetta
Rodney Mott
2022-23 Northwest Standings
2022-23 Southwest Standings