EASTERN CONFERENCE 1ST ROUND - GAME 4
MIA leads series 3-1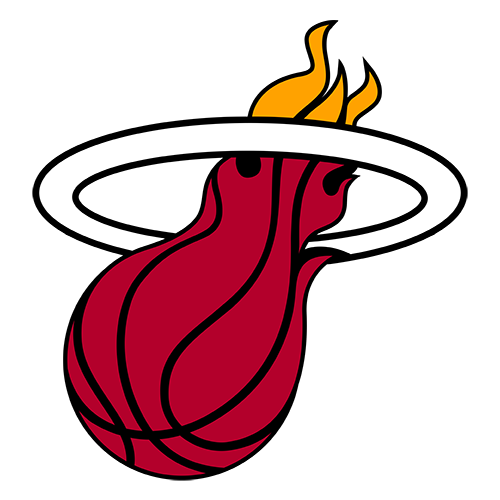 | | 1 | 2 | 3 | 4 | T |
| --- | --- | --- | --- | --- | --- |
| MIA | 18 | 26 | 17 | 26 | 87 |
| NY | 20 | 18 | 26 | 25 | 89 |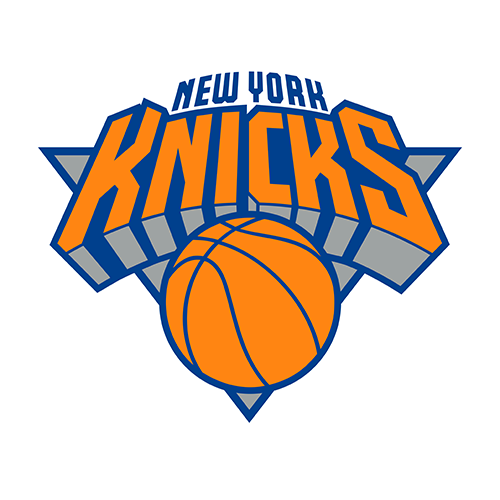 Knicks top Heat to get first postseason win since 2001
NEW YORK -- Amare Stoudemire raised his hands in the air, one covered in padding, as streamers fell from the ceiling above him.
Finally, New York could celebrate an NBA playoff victory again.
Carmelo Anthony scored 41 points, Stoudemire had 20 points and 10 rebounds in his return from a cut hand, and the Knicks snapped an NBA-record, 13-game postseason losing streak by beating the Miami Heat 89-87 Sunday in Game 4 of their first-round series.
"I think it's the first of many," said Stoudemire, his left arm back in a sling to keep his hand elevated. "Tonight was a great win for us, for our fans to finally get over that hump of those consecutive games that we lost, I guess the Knicks, lost over those years in the playoffs."
Anthony made a tiebreaking 3-pointer with 54.5 seconds left as the Knicks overcame another serious injury to win a playoff game for the first time since beating Toronto on April 29, 2001, in Game 3 of a best-of-five series. Baron Davis dislocated his right kneecap in the third quarter, just as the Knicks were making the run that got them back into the game after a dismal first half.
"I'm just glad that we came together after that, kept our composure, kept on fighting and won the basketball game," Anthony said.
LeBron James scored 27 for the Heat, who will try to close it out in Game 5 at home on Wednesday. Dwyane Wade had 22, but missed a 3-pointer on the last possession that would have given Miami a lengthy rest before starting the second round.
"We'd love to take the week (off) but it's not in the cards for us to do that in this round," Wade said. "You know, we'll adjust. We play Wednesday in Miami at 7 o'clock. We'll be ready to play and give our fans another exciting game."
Wade's errant shot set off a loud celebration from Knicks fans whose team was on the verge of getting swept for the second straight year, and third straight time dating to 2004. It didn't look as if the elusive postseason victory would come in this series, after the Knicks had been blown out by 20 points per game in the first three games.
But they got a huge lift from Stoudemire, playing with padding over his hand just six days after he punched a fire extinguisher case after a Game 2 loss in Miami. And they got a sensational effort from Anthony, who shot 15 of 29 and was one point shy of his playoff career best after he made only 34.4 percent of his shots in the first three games.
"We stepped up to the challenge," Anthony said.
Now here comes another: The Knicks need a solution at point guard after Davis was carted off on a stretcher with his severe knee injury. Jeremy Lin is close to returning from knee surgery, but Iman Shumpert was lost with a torn knee ligament in Game 1.
A day after the Dallas team that beat them in the finals was swept by Oklahoma City, the Heat failed in their attempt for their first sweep since beating Washington in the 2005 Eastern Conference semifinals.
The series was on pace to be one of the most lopsided in NBA history through three games, but this one was within four points the entire fourth quarter, the crowd at Madison Square Garden growing louder with every play that moved the Knicks closer to their first playoff win in 11 years.
Mike Bibby's 3-pointer with 1:23 left snapped an 81-all tie, but the Heat called timeout and ran a play that freed James for a wide-open 3 that tied it again seven seconds later. On the Knicks' next possession, Anthony came far beyond the arc to receive the ball after JR Smith picked up his dribble, then dribbled forward and pulled up for a 3 that made it 87-84 with 54.5 to play.
The Heat turned it over on their next possession when Chris Bosh's pass sailed into the backcourt, and Anthony was fouled by Shane Battier attempting a 3-pointer. He made only one foul shot, and the Heat cut it to one again when James converted a three-point play while drawing Tyson Chandler's sixth foul.
Stoudemire made a free throw with 14 seconds left to make it 89-87, and Wade lost control of the ball driving into the middle on Miami's last possession. He regained it and dribbled to the corner for a 3-pointer that was off.
"I had a lane and then I kind of lost the ball. When I lost it, I knew that they'd recover by then so it made me dribble it out," Wade said. "We got the switch and I got a little step on Amare and I was about to go to my shot. I was about to go to my shot but I kind of fumbled the ball a little bit. I thought I got a good look. I thought it was going in. But it came up a little short."
Stoudemire had surgery Wednesday to repair a muscle in his left hand and the Knicks had listed him as doubtful for Sunday, but he was back on the court during practice Friday and cleared to play in Game 4.
He was back in his usual spot as the last player introduced during starting lineups, getting a loud reception, and he quickly picked the Knicks up after their sluggish start.
"He's a good player. He's a great player honestly, and he gave them the spark that they needed," James said.
The Heat jumped to an 8-1 lead, holding the Knicks without a basket for almost four minutes to start the game. Then Stoudemire had three baskets in a 12-2 spurt to give the Knicks the lead, and they were up 20-18 after one following two free throws by Anthony with 7.3 seconds left.
The game then turned into a foul-fest, with 23 called in the second period. The Heat shot 19 free throws, making 14, while the Knicks were 8 of 9. Stoudemire and Chandler both went to the bench with their third fouls, but the Heat failed to pull away even after forcing the Knicks to miss their first six shots of the period while opening a 10-point lead.
Both teams shot 33 percent in the quarter, played at a glacial pace while the teams paraded to the free-throw line. Miami led 44-38 at halftime.
Miami led 51-40 before the Knicks' offense finally got going. Stoudemire made a jumper and converted a three-point play, Anthony made a layup, and Smith stole the ball and made a 3-pointer for a quick 10-0 run.
James missed and the ball was batted up ahead to Davis, who drove in with a chance to give the Knicks the lead. But his leg buckled near the foul line and he crumbled to the court, called for a travel. Concerned teammates quickly waved for help, and Davis was wheeled off the court.
But New York regrouped and surged into the lead, going up by six late in the period before taking a 64-61 advantage to the fourth. After making only 13 baskets in the first half, the Knicks shot 10 of 20 in the third, getting 11 points from Anthony.
Game notes
Heat reserve C Eddy Curry (flu) was not with Miami for the game. ... There was a musical tribute during a second-quarter timeout for Adam "MCA" Yauch of the Beastie Boys, who died Friday of cancer.
Madison Square Garden
3:30 PM, May 6, 2012
Coverage: ABC
Attendance: 19,763
Capacity: 19,763
Referees:
Derrick Collins
Monty McCutchen
Tom Washington
2022-23 Southeast Standings
2022-23 Atlantic Standings