WESTERN CONFERENCE 1st ROUND - GAME 6
Series tied 3-3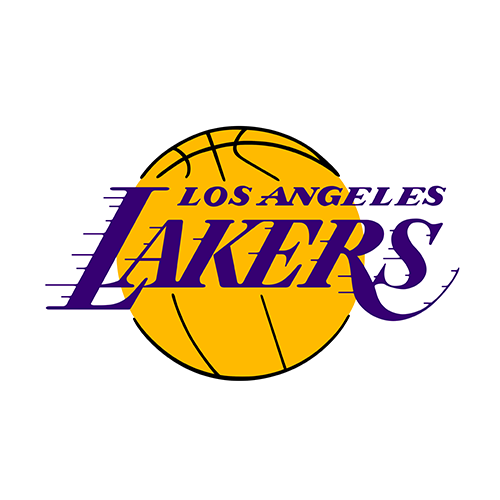 | | 1 | 2 | 3 | 4 | T |
| --- | --- | --- | --- | --- | --- |
| LAL | 20 | 25 | 23 | 28 | 96 |
| DEN | 30 | 24 | 36 | 23 | 113 |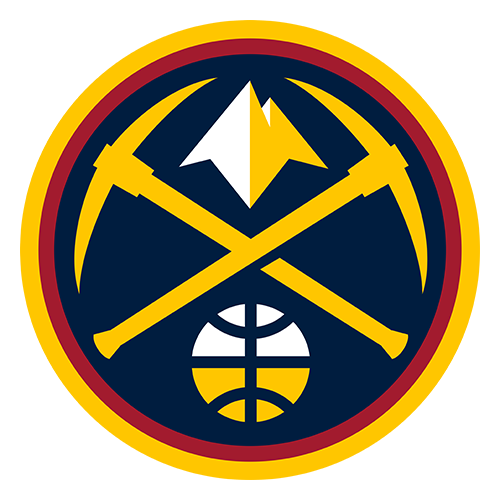 Nuggets dominate ill Kobe Bryant, Lakers to force Game 7
DENVER -- The upstart Denver Nuggets are one win from running the lumbering Los Angeles Lakers and their star-studded cast right out of the playoffs.
Ty Lawson scored 32 points, fellow spark plug Corey Brewer added 18 and the free-wheeling, too-young-to-scare Nuggets forced a Game 7 in their first-round playoff series with a dominating 113-96 win Thursday night.
"This is the biggest game he's ever played in, and Saturday will be even bigger," Nuggets coach George Karl said of Lawson, whose 32 points were a career playoff high.
The decisive game is Saturday night at Staples Center, Denver's first all-or-nothing showdown since losing to Utah in Game 7 of the 1994 Western Conference semifinals. But it would be a mistake to think the young team will cave under the pressure of a win-or-go-home scenario.
The Nuggets have not only held their own against the Lakers, but they have made them look old, not experienced.
Kobe Bryant followed his 43-point outburst in Game 5 with 31 points in 3 1/2 quarters despite a sour stomach that he said left his hotel room "looking like a scene from 'The Exorcist,'" and that prevented him from attending the Lakers' morning shootaround and forced him to take intravenous fluids all day.
Bryant's teammates felt even worse -- for letting him down, especially fellow stars Andrew Bynum, who made just four of 11 shots for 11 points, and Pau Gasol, who was 1-for-10 for three points with three rebounds.
Asked whether he felt his teammates had matched his heart, Bryant retorted, "No, of course they didn't."
"We didn't step up and meet [the Nuggets'] energy," Bryant said, and by "we" he meant Bynum and Gasol. "They know that. I expect them to come out Game 7, and play with a sense of urgency and a sense of desperation that wasn't there the last two games."
If not, the Lakers will be hitting the links next week instead of the boards.
"Kobe being dehydrated and all that and sick as a dog, coming out and trying to will us to a win, it's disappointing to watch him give that type of effort ... and we don't get it from everybody," Lakers coach Mike Brown said. "Our second- and third-best players are Drew and Pau, and the reality is both of those guys got to play better in order for us to win."
Bryant said he was eager for Metta World Peace's return to the lineup Saturday night. The fiery forward served the final game of his seven-game suspension for elbowing Oklahoma City's James Harden in the head last month. He's been practicing with the Lakers but left the arena before games.
"I expect him to come out and play with the tenacity that he's known for," Bryant said. "He's the one guy that I can rely on night in and night out to compete and play hard and play with a sense of urgency and play with no fear. So, I'm looking forward to having him by my side again."
If that was another shot at Bynum and Gasol, so be it. Bryant was loud and clear over his disgust with their lack of effort, energy and effectiveness.
"I talked with Pau a little bit after the game; I'll speak with Andrew, too," about performing better both physically and mentally in Game 7, Bryant said.
Bryant took a seat for good with Los Angeles down 101-73 with 7:52 remaining.
The younger but deeper Nuggets have won three of four since dropping the first two games in Los Angeles, and they did it by once again outrunning and outgunning their more talented counterparts who prefer a half-court game and not the frenetic pace and pickup-game style employed by the Nuggets' greenhorns, who are on their second major makeover in 15 months.
The Nuggets got another great game from rookie Kenneth Faried, who provided even more energy as well as 15 points and 11 rebounds. Danilo Gallinari and Andre Miller each had 12 points for Denver, which led 90-68 heading into the fourth quarter.
Brewer iced this one by scoring 11 straight points for Denver to start the fourth quarter, an array of dunks and jumpers that gave the Nuggets their biggest lead at 101-73, and forced the Lakers to throw in the towel and try to rest up Bryant, Bynum and Gasol for Game 7.
Bryant finished the first half with 19 points, but he started out slowly and so did the Lakers, who fell behind 13-0 before Bryant scored more than 3 1/2 minutes into the game.
"They blitzkrieged us at the start of the game," Bryant said.
Lawson hit all four of his 3s as the Nuggets jumped to a 23-8 lead.
"After I hit my first shot, that's all I needed was a little confidence," said Lawson, who hit 13 of 18 shots 24 hours after flying in his shooting coach, Las Vegas-based Ivory Manning, to fix a flaw in his mechanics.
Lawson also scored 19 points in the first half, his basket at the halftime buzzer giving Denver a 54-45 lead after its 15-point cushion had been trimmed to four on Gasol's only basket, a hook shot that brought the Lakers within 47-43.
Bryant was lumbering a bit on defense, where he got away with several grabs in the first half. In the opening minutes of the third quarter, he was whistled for a flagrant foul after smacking Faried in the head while trying to prevent a fast-break basket.
Although Bryant explained afterward he was going for the ball, and expressed regret over the foul and thanks that Faried wasn't hurt, the hard foul fired up the Pepsi Center crowd, as well as the Nuggets.
It came during Denver's 9-0 run to start the second half, a spurt that doubled its nine-point halftime lead in less than 3 minutes and sapped whatever energy the Lakers had left.
Before long, the building was rocking in a blowout as Lawson scored basket after acrobatic basket and the "Beat L.A.!" chants grew ever louder.
Lawson's 3-pointer from the top of the circle at 1:22 made it 90-65.
Bynum irked the Nuggets by saying on the eve of Game 5 that "close-out games are actually kind of easy," and the Nuggets found more motivation in something written in the Lakers' locker room after the game Tuesday night. Scribbled on the grease board was this message: "Flight. 3 pm. Pack for 3 games."
Brown explained that it only made sense to pack for an extended trip because the next round will start in Oklahoma City, where the Thunder have the home court to open the conference semifinals. But he denied the Lakers were victims of overconfidence, just poor execution.
Indeed, it's the Nuggets who are walking tall now.
"They played with confidence and swag," Bynum said.
Two things that the Lakers have misplaced.
Game notes
Earlier Thursday, Nuggets reserve C Chris "Birdman" Andersen was excused indefinitely from all team-related activities after Douglas County sheriff's deputies searched his home as part of an investigation by the department's Internet Crimes Against Children unit. ... Lawson's previous playoff best was 27 points against the Thunder on April 25, 2011. His career high is 37 points.