WESTERN CONFERENCE SEMIFINALS - GAME 1
OKC Wins series 4-1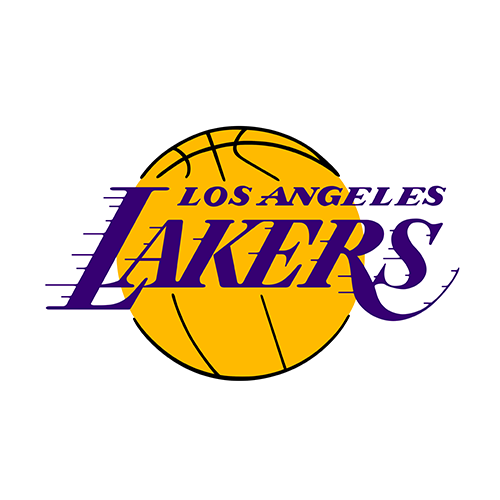 | | 1 | 2 | 3 | 4 | T |
| --- | --- | --- | --- | --- | --- |
| LAL | 23 | 21 | 24 | 22 | 90 |
| OKC | 30 | 29 | 39 | 21 | 119 |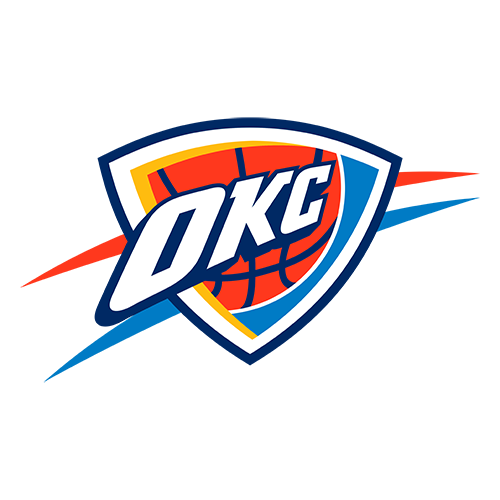 Thunder crush drained Lakers to win Game 1
OKLAHOMA CITY -- When the Los Angeles Lakers and Oklahoma City last met, Metta World Peace delivered an elbow that sent the Thunder's James Harden home with a concussion.
It's the Lakers who are smarting after the playoff rematch.
Russell Westbrook had 27 points and nine assists, Kevin Durant added 25 points and the Thunder blasted the weary Lakers 119-90 on Monday night in the opening game of the Western Conference semifinals.
The Thunder took a 15-point halftime lead, opened the third quarter with a 15-2 blitz filled with crowd-pleasing 3-pointers and dunks and never looked back.
"From then on, it was cruising for us," Westbrook said. "When our team plays like that throughout the game, we put ourselves in a good opportunity to win."
Kobe Bryant and Andrew Bynum scored 20 points each for the Lakers and Bynum had 14 rebounds.
Two games after trailing by as many as 28 points in a blowout loss in Game 6 in Denver, it got even worse for the Lakers, who were down by as many as 35. They responded to their last loss by beating the Nuggets 96-87 in a thrilling Game 7 on Saturday night.
They'll need another big bounce-back for Game 2 in Oklahoma City on Wednesday night.
"We got beat tonight. You can say anything you want to about a seven-game series and us having a day or whatever," Los Angeles coach Mike Brown said. "The bottom line is this is the playoffs, we've got to come to play and we didn't. We got beat.
"It's one game, so we've got to bounce back for the next one."
The Thunder didn't need any dirty tactics to get even for World Peace's suspension-worthy transgression. The league's most turnover-prone team -- committing 16.4 per game in the regular season -- gave it away only four times, a record low for the franchise.
"I think that's huge," coach Scott Brooks said. "Four -- we've had that the first six minutes of games at times."
While the Lakers were making a quick turnaround less than 48 hours after ending the first round, the Thunder had eight full days off following their first-round sweep of defending NBA champion Dallas.
It got out of hand just after halftime, in highlight-reel fashion.
Durant lobbed the ball to Westbrook for a two-handed slam, then connected on a 3-pointer from the left wing to draw a timeout from Brown.
That still didn't slow down Oklahoma City, which got what could have been a costly two-handed dunk from Perkins on its next trip and then another 3 from Durant before Thabo Sefolosha swiped the ball from Bryant and ran out for a layup that made it 74-46 with 8:39 left in the period.
Brooks said Perkins could have returned to play in the game but would be re-assessed on Tuesday. Perkins had missed most of the week of practice after straining a muscle in his right hip in the final game of the Dallas series.
That was about the only negative for the Thunder, who tied for the 12th-worst blowout in Lakers playoff history.
"I'm always saying, 'We can't get too high and we can't get too low.' ... You know those guys are going to come out and play extremely hard," Durant said.
Both coaches started going to their benches with 8½ minutes left, and Los Angeles reserve Devin Ebanks ended up getting ejected with 2:18 to play after walking up to a scrum for the ball after the whistle. Official Greg Willard said at the scorer's table that he was ejected for "what he said" in drawing a technical foul.
"Obviously, they're more well-rested than we are, but I don't think it made that much of a difference for us," Bryant said.
"We could have had the same amount of days off. They're just younger and faster. And tonight, what you saw is them executing extremely well."
The buildup to the game focused largely on it being the first meeting between the teams since World Peace got a seven-game suspension for elbowing Harden. He returned just in time to help L.A. win Game 7 against Denver.
A sold-out crowd at Chesapeake Energy Arena wasn't nearly as happy to see him back, although World Peace -- who changed his name from Ron Artest -- was hardly fazed by the chorus of boos that greeted him during pregame introductions or again whenever the ball came his way.
World Peace knocked down a 3-pointer from the top of the key amid boos the first time he touched the ball, set up a two-handed jam by Bynum and drilled another 3 within the first 2½ minutes.
The boos continued throughout the game whenever he got the ball.
"Right now, it's about basketball," World Peace said. "After the season we can talk about that, but right now it's more about basketball."
The Thunder turned an early six-point deficit around with a 19-7 run punctuated by Harden's driving layup that led to a three-point play and a 25-19 lead, and they never trailed again.
If the Lakers' legs were weary, it showed most on the defensive end. Oklahoma City shot 53 percent and the Thunder committed only one turnover -- Harden's failed alley-oop pass for Durant that banged off the glass and was grabbed by World Peace -- while building a 59-44 halftime lead.
"It's one game," Brooks said. "It's the first team to four wins that wins this series. Come Wednesday night, regardless of if you won by one or 20, it doesn't have no impact on Wednesday night.
"We have to come back with the same energy, and we know that the Lakers are going to play much better."
Game notes
Bryant tied former teammate Shaquille O'Neal for the third-most playoff games in NBA history with 216. ... Perkins was called for a lane violation in the first quarter after arguing with Willard about a call and then walking up to his spot along the lane while Bynum was shooting. Bynum made both foul shots when awarded the extra chance. ... Toby Keith's daughter, Krystal, sang the national anthem.