EASTERN CONFERENCE SEMIFINALS - GAME 3
IND leads series 2-1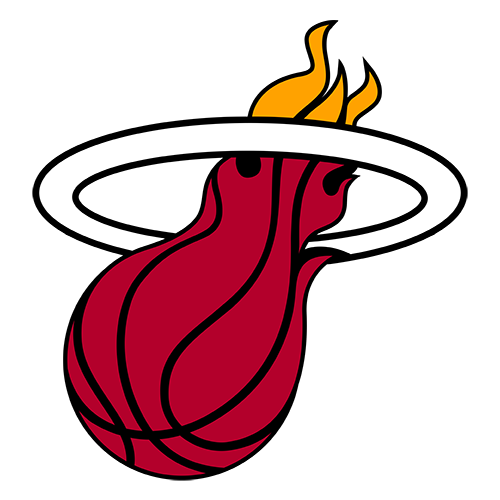 | | 1 | 2 | 3 | 4 | T |
| --- | --- | --- | --- | --- | --- |
| MIA | 26 | 17 | 12 | 20 | 75 |
| IND | 17 | 26 | 26 | 25 | 94 |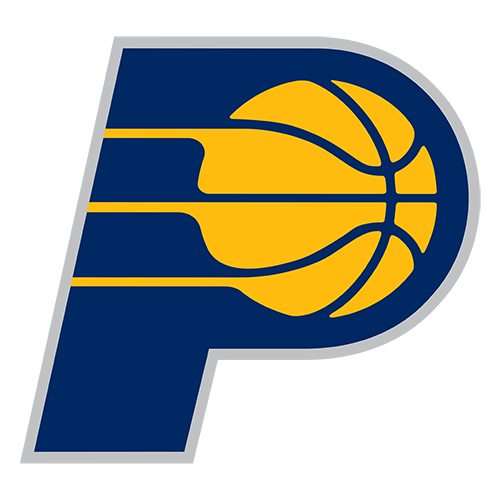 Roy Hibbert scores 19 and adds 18 boards as Pacers pound Heat
INDIANAPOLIS -- Dwyane Wade lashed out in frustration during the worst playoff game of his career.
His target wasn't wearing an Indiana uniform. Wade confronted his coach as the Miami Heat melted.
The star had an animated exchange with Erik Spoelstra on the sideline in the third quarter, a disturbing low point on a night when nothing went Miami's way, and the Heat were throttled 94-75 by the Pacers in Game 3 of the Eastern Conference semifinals.
Indiana center Roy Hibbert had 19 points and 18 rebounds, George Hill scored 20 and Danny Granger 17 as Indiana, pushed by a crowd that stood and chanted "Beat The Heat" at every opportunity, took a 2-1 lead in the best-of-seven series.
Game 4 is Sunday at raucous Bankers Life Fieldhouse.
Before then, the Heat need to locate their missing shooting touch and figure out how to attack Indiana's superior defense. More than anything, Wade needs to shake off a startling 5-point, 2-of-13 shooting performance he made worse by challenging Spoelstra.
During a timeout, Spoelstra was talking to Wade, who didn't like what he heard and angrily snapped at his coach. Several Miami players stepped in before the confrontation escalated.
Afterward, Wade didn't want to discuss the dispute.
"I don't even remember what you all are talking about," he said.
Spoelstra dismissed his clash with Wade as a heat-of-battle moment.
"That happens," Spoelstra said. "Anybody that has been part of a team or has been a coach or been a player, you have no idea how often things like that happen. That was during a very emotional part of the game. We were getting our butt kicked. Those exchanges happen all the time during the course of an NBA season.
"There's going to be a lot of times where guys say something, you don't like it. You get over it and you move on. We're all connected. Dwyane and I have been together for a long time, a long time. We've been through basically everything. A lot of different roles, a lot of different teams. That really is nothing. That is the least of our concern. That type of fire, shoot, that's good. That's the least of our concerns. Our concern is getting ready for Sunday."
LeBron James scored 22 -- 16 in the first half before wearing down -- and Mario Chalmers made up for Wade's abysmal night by adding 25 for Miami, which again played without All-Star forward Chris Bosh, who is out with a strained abdominal muscle and is not expected to return for this series.
Wade is still dealing with lingering injuries and needed treatment in recent days for knee and leg soreness.
"It's obvious he wasn't himself," James said of Wade. "Does he want to play better? Of course. He's one of the best players in the world."
Wade downplayed the potential of having a serious injury, though he did snag his right hand on the net trying to make a block in the first half.
"Yeah, it's the end of the season," Wade told reporters after the loss, of whether he was affected by an injury. "No one is 100 percent."
Meanwhile, Chalmers fell on his wrist late in the game and later had an X-ray, which came back negative. He wore a large ice bag after the game and the Heat said he'll be re-evaluated Friday.
Indiana outscored Miami 51-32 in the second half, when the Pacers could do no wrong.
They made big shots, challenged everything the Heat tossed in the air and didn't back down from a Miami team that appeared poised to make an easy run to the NBA Finals after top-seeded Chicago lost Derrick Rose and was eliminated in the first round.
The Pacers have other plans.
In the second half, Indiana forward David West flung James to the floor in the lane, and Granger later got in the superstar's face after a foul on a breakaway. After winning Game 2 in South Florida by three points, the Pacers wanted to show that victory was no fluke and that they're for real.
Believe it.
They're two wins from tilting the balance of power in the East.
"We're certainly happy with the win," Pacers coach Frank Vogel said. "But we've got a lot of work to do."
Vogel's pregame message to his team: "Keep your edge, and enhance your edge."
Enhance, they did.
Hibbert controlled the glass, roaming the lane on both ends and finishing with five blocks.
"My primary focus is defense, defense, defense," he said. "I embrace that role and let the offense come to me. Them being one and done, that's what we talked about in the huddle," he said. "One shot and they're done."
Two more losses and the Heat are done.
With his team down 20 in the closing minutes, Spoelstra waved the white flag and pulled out first Wade, then James, who quickly removed his headband as he got to the bench and then pulled out the mouthpiece inscripted with XVI -- the Roman numeral for 16 -- the number of wins it takes to get a championship.
When the final horn sounded, the three-time MVP quickly exited the floor.
"When you lose a game like that, all you try to do is move on to the next one," James said. "They're playing some good basketball. We're playing pretty good defense on them. We're not scoring the ball."
Indiana busted open a grind-it-out game with a 17-3 run in the third quarter, doing it with an inside-outside attack that had the Heat wondering what was coming next.
With their boisterous crowd decked out in mustard-yellow "Gold Swagger" T-shirts, the Pacers pushed their lead to 69-55 after three and then held off one brief run by the Heat in the fourth quarter.
Behind Miami's bench, owner Micky Arison and team president Pat Riley looked on in disbelief.
Despite playing almost 21 minutes and exerting himself on defense, James had enough energy to throw down a vicious left-handed dunk in the final minute of the first half, pulling the Heat even at 43-all. He looked back at the Miami bench as if to say, "How about a little help out here?"
He was doing it all.
Wade, on the other hand, was lost.
He missed all five field-goal attempts, made two turnovers and ran around like a playoff rookie and not a superstar appearing in his 95th career postseason game.
Wade finally made his first field goal with 10:22 left in the third to put Miami up 47-45, but the Pacers went on a 10-1 run with Granger dropping a 3-pointer in front of the Heat bench to make it 55-48 and then playfully skipping down the sideline as Miami called a timeout.
The Pacers were in control.
They were clearly the better team.
"We have all vested together in this and are all in it together to the end," West said. "We will not back down or take anything from any team."
Game notes
The Heat are 5 for 42 on 3-pointers in the series. ... Miami's 75 points matched a low in these playoffs. ... Indiana outrebounded Miami 52-36. ... The Heat managed just 12 points in the third quarter. ... Former Pacers center Rik Smits attended the game and got a huge cheer when he was shown on the scoreboard.
Information from The Associated Press and ESPN.com's Brian Windhorst was included in this report.