EASTERN CONFERENCE SEMIFINALS - GAME 5
MIA leads series 3-2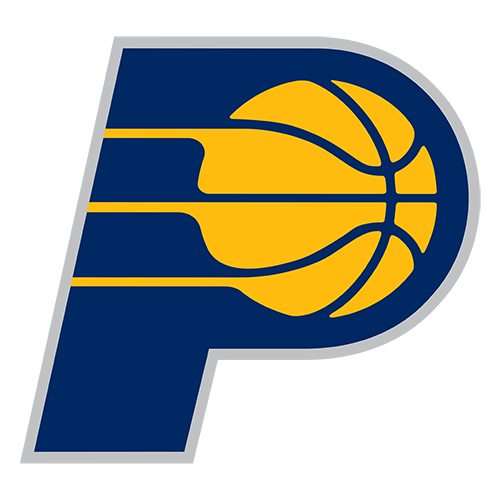 | | 1 | 2 | 3 | 4 | T |
| --- | --- | --- | --- | --- | --- |
| IND | 20 | 20 | 17 | 26 | 83 |
| MIA | 26 | 23 | 27 | 39 | 115 |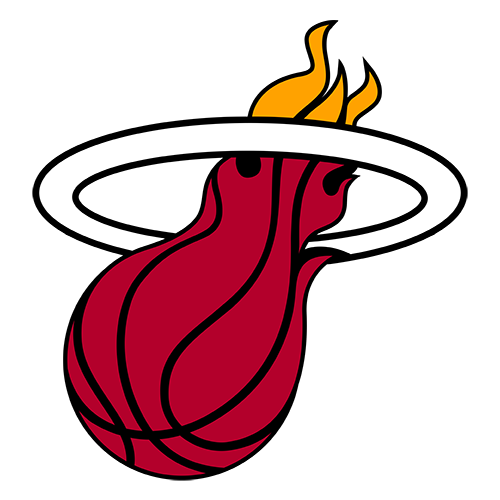 Heat pummel Pacers, move within win of Eastern Conference finals berth
MIAMI -- Suddenly, the road back to the Eastern Conference finals no longer looks daunting for Miami.
Not after the Heat left the Pacers beat up and banged up.
LeBron James scored 30 points, Dwyane Wade added 28, and the Heat moved a win away from the NBA's final four with a 115-83 victory over the hurting Pacers on Tuesday night, a game where three flagrant fouls added more chapters to an already-physical series and Indiana watched starting forwards Danny Granger and David West leave with injuries.
"This is our challenge right now, to leave it behind us," Heat coach Erik Spoelstra said. "A lot of good things tonight, but we have to focus on the next one."
That would be Game 6 in Indiana on Thursday night. The Heat lead the best-of-seven East semifinals 3-2.
James added 10 rebounds and eight assists. Shane Battier scored 13 points, Mario Chalmers had eight points and 11 rebounds, and Udonis Haslem finished with 10 points for Miami, which never trailed, held a 22-2 edge in fast-break points and shot a franchise playoff-record 61 percent -- best of any team in the playoffs this season.
Paul George scored 11 points for Indiana, with Granger and West adding 10 points apiece. Granger left with a sprained left ankle in the third quarter and departed the arena in a walking boot, while West departed with what the Pacers called a left knee sprain at the end of that period -- something that West thought was born of a cheap shot.
Replays showed Battier boxed out West on the play where he fell backward, but it did not appear any Heat player hit West below the waist.
It was an 11-point game when Granger departed early in the third quarter, and the Heat outscored the Pacers by 21 the rest of the way.
"We learned early in this series, you don't get two wins for a blowout," Pacers coach Frank Vogel said.
A series marked by ugly moments had perhaps its worst with 19.4 seconds remaining when Miami reserve center Dexter Pittman went across the lane to send a forearm into the chin area of Indiana's Lance Stephenson -- who was caught on camera making a choke sign toward James during the Pacers' Game 3 win, drawing the ire of the Miami locker room.
Pittman was caught on camera winking after the foul.
"I don't know if that was retaliation. ... I'm sure the NBA will and do what they have to do," Granger said, adding that Stephenson got X-rays for a possible collarbone problem, but they came back negative for a fracture.
Miami, which had gotten into quick deficits in each of the first four games, was the team that started hot in Game 5, running out to a 19-8 lead on the strength of three 3-pointers from Battier -- who had been 2 for 19 from the field in the first four games of the series. Battier left his mark in many ways, even stopping a 3-on-1 Indiana break to set up a score by Wade at the other end.
But much like the Heat did in Game 4 when Indiana threatened to turn things into an early runaway, the Pacers settled down in a hurry.
The Pacers made Wade see blood early on, a couple of early flagrant fouls reminding everyone that these teams don't seem to like each other much.
Tyler Hansbrough struck first, hitting Wade on a play where the 2006 NBA finals MVP wound up with a cut over his right eye, similar to what Haslem received at Indiana in Game 4. So Haslem retaliated against Hansbrough not long afterward, earning a flagrant-1 foul that left the Pacers saying it should merit a flagrant-2 and automatic ejection.
"Referee's call," Vogel said.
Said Haslem: "I've seen worse in this league in nine years. Nobody wants to give an inch and everybody's going hard."
Following the game, Pacers president Larry Bird said he felt his team wilted when faced with Tuesday's physical play.
"I can't believe my team went soft. S-O-F-T," Bird told the Indianapolis Star. "I'm disappointed. I never thought it would happen."
When asked to elaborate more, Bird told the newspaper, "That's all I have to say."
Even after facing the big deficit, Indiana even had two shots to tie or take the lead late in the first half, the second of those a 3-point try from Granger with 3:03 remaining.
It didn't go down. He did.
Granger landed on James' foot after the shot, spraining his left ankle and leaving the game. The Heat outscored Indiana 8-2 the rest of the half, with James -- who had been guarded by Granger for much of the series -- scoring seven of them.
He opened the burst with a 3-pointer, stole the ball from West and dunked for a seven-point lead with 26 seconds left, then capped the half by coming up with a defensive rebound, passing to Wade, getting the ball back just before the halftime horn sounded and laying it in to send Miami into the break with a 49-40 edge.
"They played at their tempo," West said. "We weren't able to get enough stops. You can't allow a team to shoot 60, 60-plus, whatever from the field."
Granger tried to play in the second half, lasting about 3 minutes before realizing his ankle wasn't going to let him continue. X-rays were negative, which was about the only piece of good news for Indiana.
By then, Indiana was ailing, and Miami was rolling.
James leaned back to catch a slightly wayward pass from Chalmers near the Miami bench, then firing it in one motion to Wade for an easy score as the reigning MVP toppled atop Heat assistant coach Ron Rothstein. Mike Miller even made the crowd roar for defending Leandro Barbosa and forcing a missed 3-pointer late in the quarter -- the highlight there being Miller played for about a minute while missing one sneaker.
When Granger left, it was 56-45. By the end of the quarter, Miami's lead was 76-57, and the Pacers were down another starting forward as well. West left at the end of the period and also headed to the locker room, diagnosed shortly afterward with a sprained left knee.
"I'm fine," West said, adding that he thinks Granger could be ready to play Thursday. Granger wasn't so sure, though added that his foot would "have to fall off" for him to miss the game.
So now the Heat are one win from the East finals, after a series filled with twists and turns.
There was Vogel's accusation before the series started that the Heat were floppers, Chris Bosh's lower abdominal strain that sidelined him midway through Game 1, James and Wade missing key chances late in the Game 2 loss, Stephenson's gesture toward James and the 40-point, 18-rebound, nine-assist effort from James in Game 4.
And now a blowout -- followed by a chance for a Heat close out on Thursday.
"When we defend and we rebound, we're a very good team," James said.
Game notes
Haslem needed nine stitches after Sunday's game to close a cut over his right eye; the Heat distributed 20,000 stickers Tuesday in homage of the bandage he now wears. ... Indiana has not held the lead at any point in the last 1 hour, 5 minutes, 20 seconds of the series. ... Indiana lost consecutive games for the first time in these playoffs. ... The winner of the rebounding battle has won each game of the series. Miami outrebounded Indiana 49-35 in Game 5.
ESPN.com's Brian Windhorst contributed to this report.